Could Pension Attack Provoke Another Chicago Teachers Strike?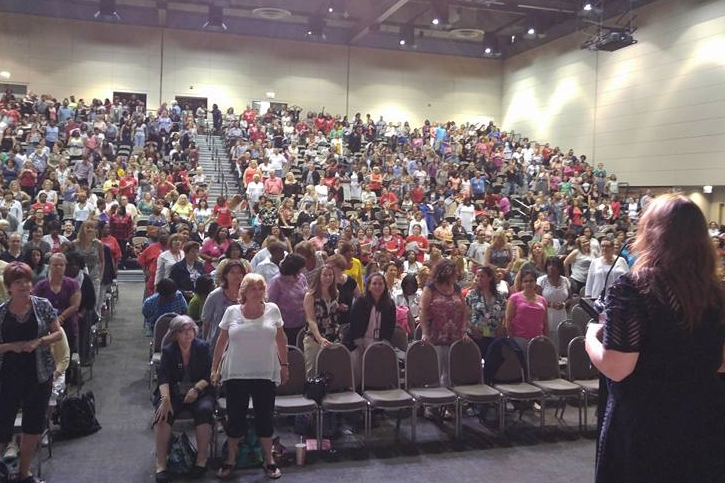 As the new school year approached, the Chicago teachers bargaining team thought they were going to sign off on a one-year contract extension they could live with. They wanted to avoid a protracted battle with Mayor Rahm Emanuel and his appointed school board this fall, allowing the union time to dedicate to internal organizing after a packed spring election season spent trying to oust the mayor from office.
But on August 7, on his first day at negotiations, Emanuel's newly appointed schools chief (the fifth in five years) pulled the plug on any settlement. The union had offered to accept a pay freeze in exchange for fixes to the teacher evaluation system, which members complain is overly punitive. Instead, CEO Forrest Claypool is demanding that teachers pay more for their pensions, essentially a 7 percent pay cut.
Three years after their nine-day strike that humiliated Emanuel and won national headlines for the idea of teachers fighting for students, the new attack on pay and pensions is angering teachers, paraprofessionals, and clinicians. Members have been demoralized by Emanuel's school closings and layoffs that have left schools with bare-bones staff.
"It's clear our membership would not accept a 7 percent pay cut," said elementary teacher and bargaining team member Michelle Gunderson.
With bargaining stalled at the start of the school year, CTU has yet to hold an official strike vote. Illinois law requires that 75 percent of all CTU members (not just of those voting) vote yes to authorize a strike. So, as they did before their 2012 confrontation, leaders are holding mock votes to gauge members' readiness to strike.
At an August 31 meeting of school clinicians, members were asked to stand if they were willing to strike to stop the board's cuts. Out of 1,200 members in the room, 95 percent stood up.
Chicago Teachers Union (CTU) Financial Secretary Kristine Mayle, a former special ed teacher, described the frustration voiced in the meeting: "You can't make us work under these conditions and cut our pay by over 7 percent," she said, "while you are increasing our workload and making conditions unbearable in the schools."
The union's action plan for the fall also includes buffing up leadership structures at school sites and making sure each has a contract action team.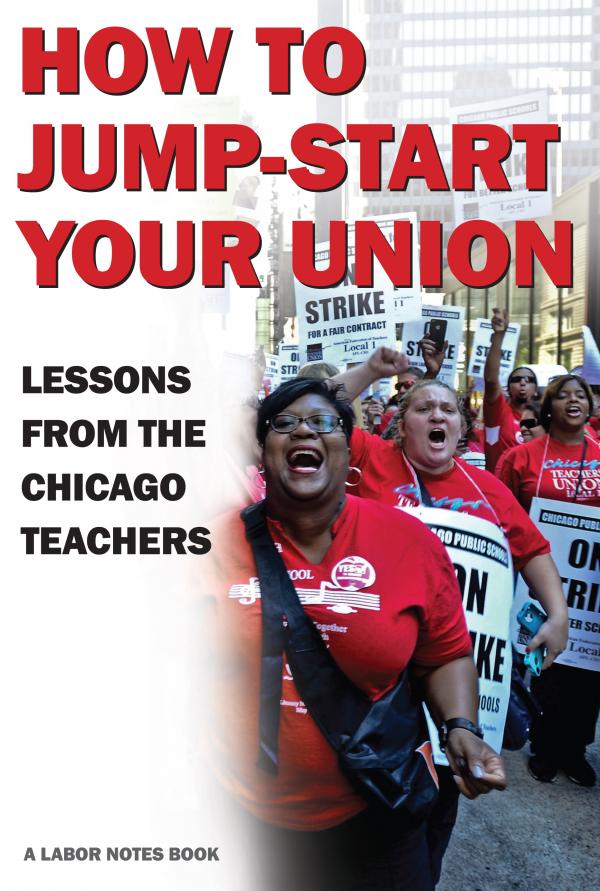 RETIREMENT ON THE LINE
The city agreed in the 1980s to indefinitely pick up most of teachers' pension costs in exchange for lower pay raises. Since then, teachers have paid 2 percent of their pay toward their pensions and Chicago Public Schools (CPS) has paid 7 percent.
Chicago teachers don't get Social Security; those contributions are diverted into the CPS pension system. "The only thing we have to retire is our pension," said bargaining team member Tammy Vinson, a special ed teacher. History teacher Jennifer Johnson, now in CTU's research department, pointed out, "It has a double effect. It's not just a pay cut, it affects their retirement."
Getting teachers to "pick up" their pensions is part of the mayor's "grand bargain," to fix what CPS is reporting as a $1 billion deficit. The scheme includes cutting an additional $200 million from the schools budget and raising property taxes to make the pension payment the city owes next year.
Mayle said Emanuel's message of shared sacrifice rings hollow to members. CTU leaders accuse the district of being "broke on purpose." For nearly a decade, from 1995 to 2004, CPS opted not to pay into the pension system, diverting property tax dollars previously dedicated to the pension system to pay for school operations. This meant the fund did not grow as new teachers entered.
Employer contributions to pensions are common practice for Illinois teachers, whose pensions are protected by the state constitution. In 2014 Emanuel tried to raise employee contributions and limit cost-of-living increases for city workers' pensions, in concert with Republican Governor Bruce Rauner's efforts at the state level, but the state courts upheld pensions' protected status.
This time around, other public sector workers such as firefighters and police are not facing pension cuts. "This is an attack specifically on us," Mayle said. She points out that if this pension change goes through, teachers will have to take the pay cut and pay the property tax hike.
CPS is also seeking financial relief from the state legislature. Without it, Claypool has threatened that as many as 5,000 teachers could be laid off by November.
CUT TO THE BONE
The attack on pensions and pay comes on top of three grueling years of education cuts. In 2013 CPS closed 50 schools despite months of protests.
In 2014, the school board outsourced custodial jobs to national corporations Aramark and Sodexo. "Our schools are filthy," Gunderson said. "Our school janitors used to be part of our school culture, led by the school engineer. Now the managers come from above. They don't know the ins and outs of the schools.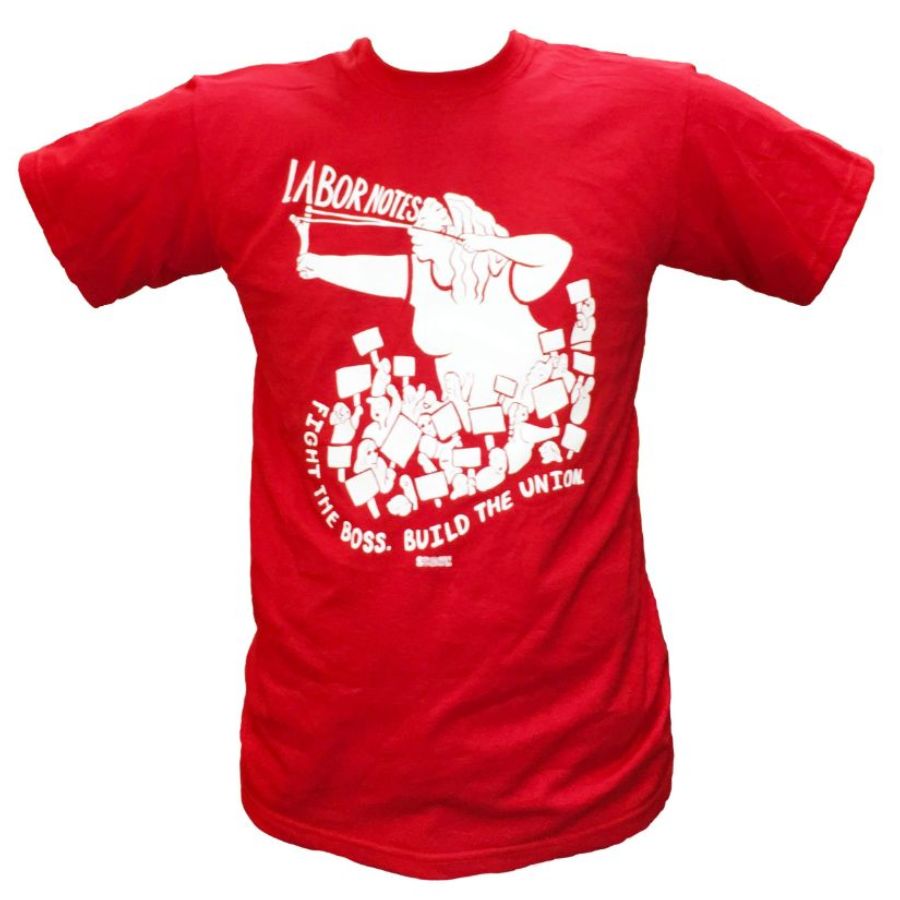 "They don't pay workers enough for the work," Gunderson added. "They fire people like crazy."
In July this year, Emanuel announced 1,400 teacher layoffs, part of the $200 million in cuts. On top of that, Mayle said, CPS laid off more than 500 special education workers, mostly paraprofessionals.
Mayle said special ed students are being denied the attention and staff they need. "The cuts are preventing kids from having access to the 'least restrictive education opportunity,' as prescribed by the law and their Individual Education Plan," Mayle said. "It's criminal what they are doing."
Layoffs have disproportionately hit African American teachers. In 1990, they made up nearly half the teaching force. Today, only 24 percent of CPS teachers are Black, while a report by the Better Government Association found they were 30 percent of the 500 most recent layoffs. In 2012, African American CTU members filed a federal lawsuit charging CPS with racial discrimination in layoffs.
Mayle said the layoffs are affecting veteran teachers, too, as the new budgeting system forces principals to do more with less. "I've heard reports of principals telling teachers point-blank: I need teachers with four years or less [experience], because that's what I can afford," she said.
A JUST CHICAGO
Last spring CTU announced its bargaining demands, backed by a new report: "A Just Chicago: Fighting for the City Our Students Deserve." In 2012 the union's report, "The Schools Chicago Students Deserve," was a cornerstone of its public outreach prior to the historic strike and became the motto of the campaign.
This year's demands address members' and schools' needs, along with suggestions on how to fund them. "We have a lot of expensive proposals because our members know that a quality education for our students is going to cost a lot," Johnson said. "We are really trying to couple that with progressive revenue solutions.
"It shouldn't be a choice between a pension and a high-quality school."
CTU wants clinicians, nurses, and counselors in every school, smaller class sizes, more preparation time and limits on paperwork for teachers, a home-grown teacher training program for CPS graduates, limits on standardized testing, and a cap on expansion of charter schools.
"We hear all this rhetoric about the fact that the board is broke," Vinson said. CPS should consider other ways to bring in funds, she said, "like taxing the rich."
The union has identified sources of revenue including:
using money from tax increment financing (TIF), a program that diverts property tax money to developers, to fund schools instead.
renegotiating the city's borrowing rates with big banks. These "toxic swaps," as the union calls them, have cost the city millions in fees.
FIGHTING ON TWO FRONTS
Before school ended in the spring, CTU started campaigning for a new contract, organizing red t-shirt days and building "contract action teams." A June 9 "Rally for a Fair Contract and a Just Chicago" drew 5,000 people downtown.
But CTU was also fresh off an all-out battle in the city's mayoral election, in which the union tried to oust Emanuel and replace him with progressive Cook County commissioner Jesus "Chuy" Garcia. While Garcia's supporters were able to force Emanuel into a run-off, he was still re-elected in April, less than three months before CTU's contract expiration.
Schools CEO Barbara Byrd-Bennett then resigned after news broke that she had awarded a lucrative CPS contract to a consulting firm where she once worked. A one-year contract extension seemed like a welcome reprieve on both sides.
In Byrd's absence over the summer, CPS was willing to bargain over the union's proposal for a one-year pay freeze in exchange for the board's addressing teachers' working conditions and the flawed evaluation system.
But Claypool, former chief of staff to Emanuel and former president of the Chicago Transit Authority, said CPS wouldn't budge on teacher evaluations or the pension cut.
BACK TO SCHOOL, BACK TO BASICS
The union and the district have entered mediation, which is necessary under state law before teachers can strike. The mediation process takes multiple bargaining sessions over months, meaning the earliest a strike could take place is this winter. In the meantime, CTU is taking the temperature in the schools with the practice strike votes.
"The pension [attack] was a big mobilizing effect. They are giving us enough fuel for the fire," Vinson said. "They are organizing for us."