Minnesota Nurses Strike for Patient Safety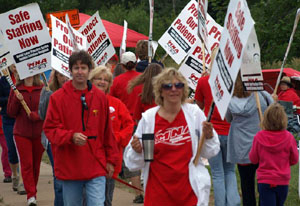 Nurses in Minnesota's northern Iron Range wrapped a three-day strike Thursday, pushing their hospital administrators to staff up.
Robin Etter, an eight-year ob/gyn nurse, said Range Regional Health Services routinely relies on overtime, which burns nurses out. Almost half the nurses in her unit have less than a year's experience, and she understands why many leave.
During a recent week, Etter pulled three shifts in a 48-hour period, getting only four hours sleep. When she finally got home at 1 a.m., the hospital called at 1:08 a.m. to ask if she would come back in, Etter said.
After she declined, the hospital tried back at 4:30 a.m. to see if she would reconsider.
"At some point I just don't feel safe," she said.
Union Solutions
The union is asking for the right to divert patients to a nearby hospital if there aren't enough RNs to handle incoming cases—a bid management fiercely opposes.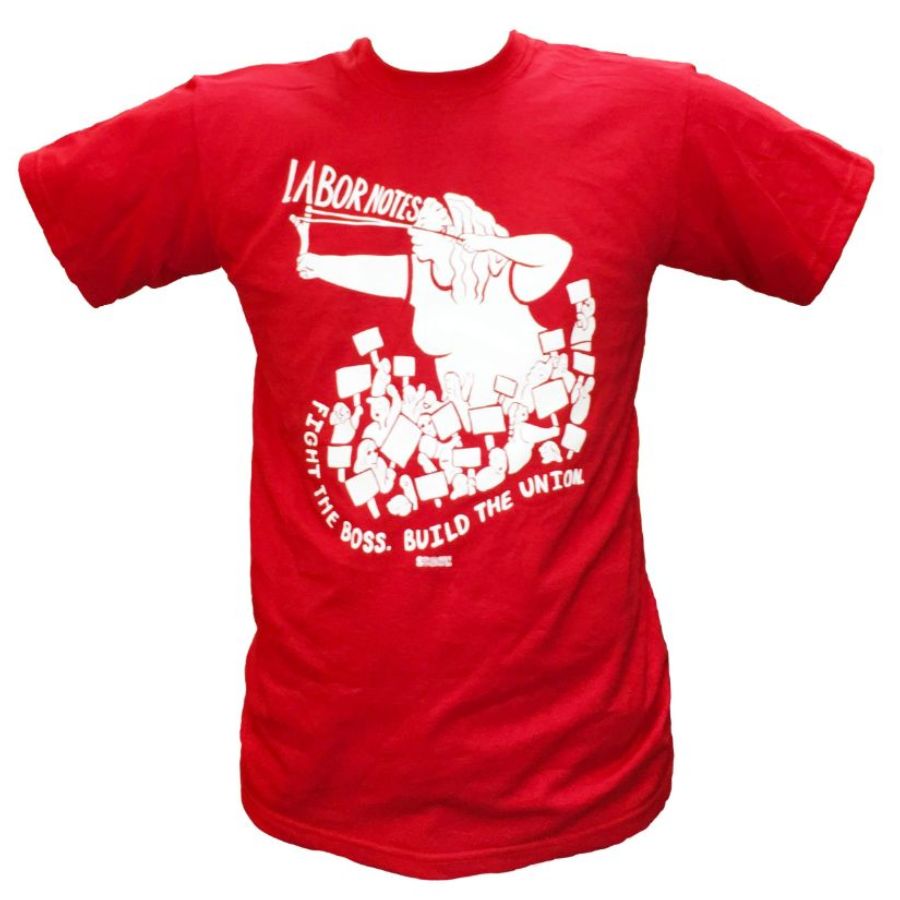 "If it was my family, I'd want them somewhere where they were able to get adequate care," Etter said. Her union, the Minnesota Nurses Association, is documenting unsafe staffing situations and has submitted a thick stack of forms to the state.
The nurses' main demand is for the hospital to take into account the sickness of the patients when assigning shifts. (They're also upset over management's demand to lump together sick leave and vacation time, which would reduce available time off work.)
The Hibbing nurses threatened to strike in April, on the eve of short strikes in five states coordinated by their national union, National Nurses United. They rescinded their strike notice after bargaining began to move. It soon stalled.
It was Etter's first time on the bargaining team. She was surprised the union had to bargain over safety language. "You'd think that'd be a mutual interest," she said.
The strike was a small piece of a mosaic of disrupted services across the state, as government shut down statewide in a climactic budget fight that looked ready to end today. State offices have been shuttered for two weeks and 22,000 government workers were sent home as only essential services continued.