Record-Setting Strike Moves Kaiser the Old-Fashioned Way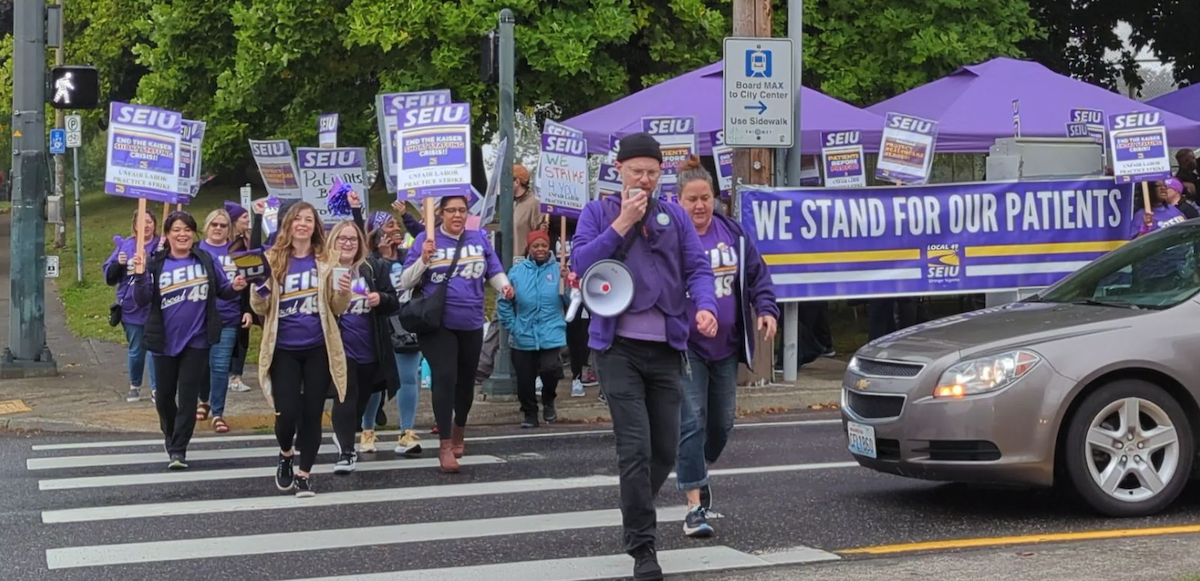 Seventy-five thousand Kaiser Permanente health care workers struck October 4-6 in what was billed as the biggest health care strike in U.S. history.
It was also the first strike in decades by the SEIU-led Coalition of Kaiser Permanente Unions, the longtime standard-bearer for labor-management partnership. That partnership has frayed to the point of unraveling—though not for lack of interest on the union side. It's Kaiser that has gotten mean.
Wages were the biggest sticking point, and the strike moved Kaiser substantially. The tentative four-year deal announced October 13 includes a 21 percent raise across all the regions where Kaiser operates. Its minimum wage in California will rise to $23 an hour immediately, and $25 by 2026; everywhere else it will be $21, rising to $23.
Workers in California, Kaiser's home state, make up a supermajority of the Coalition. The state legislature passed a bill in September that establishes a $25 minimum wage for all California health care workers by 2028.
Before the strike, Kaiser was offering different raises by region, which the unions found divisive as well as inadequate: 14 percent for Northern California and the Seattle area; 10 percent plus two 2 percent lump sums for Southern California; and 11 percent for Oregon, Southwest Washington, Colorado, Hawaii, and the D.C. area.
The unions had proposed across-the-board raises totaling 26.5 percent in four years, and a minimum of $25.
REFUSED TO MEET
Coalition bargaining with Kaiser used to follow an "interest-based problem-solving" approach, where labor and management bargainers would brainstorm jointly. This year it looked more traditionally oppositional. Much of the time Kaiser refused to meet with the union's 300-member bargaining team—one basis of a bad-faith bargaining charge.
"It became clear management did not want to be in front of our team," said Jeffrey Sanders, an SEIU Local 49 member who stocks supplies in a medical office building in Portland, Oregon. "Instead they wanted to bargain with a small, select group of people."
He and others on the elected team were shocked at the disrespect. "I am one person that's representing thousands of other people back home," Sanders said. "To have the executives essentially say, 'We don't want to have to deal with you'—well, I was not prepared for that."
So the two sides spent many hours caucusing in separate rooms. The union team did let its leaders meet separately with Kaiser, though; Local 49 President Meg Niemi said this was decided each time by unanimous vote.
"Our goal is to get to a contract that solves the staffing crisis and not get caught in the process," she said. "But it's been very important to us that that's labor's decision and not a decision of Kaiser's."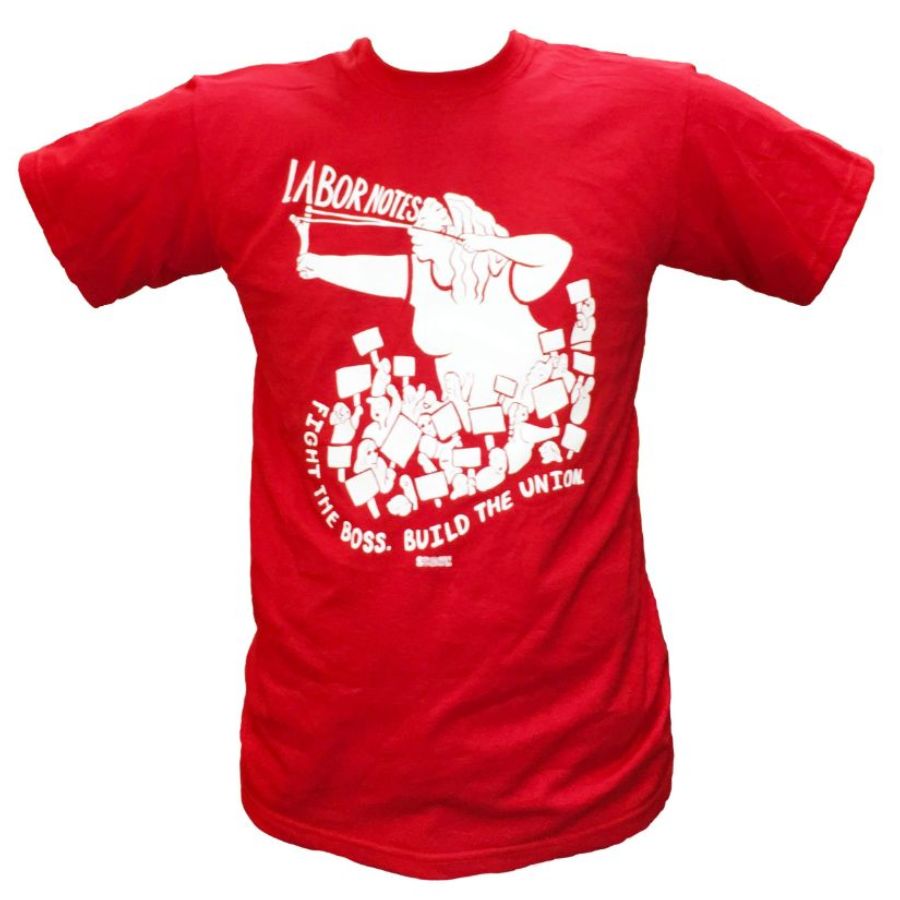 On staffing—a main issue in every health care union's bargaining, and doubly so since the pandemic began—the two sides agreed early on that Kaiser would fill 10,000 positions by the end of the calendar year.
But Niemi, speaking before the deal was reached, said Kaiser had been resisting union proposals for concrete ways to do this—like speeding up the hiring process and waiving experience requirements for members who use the union-negotiated training fund to learn a higher-skilled job.
BROKEN PARTNERSHIP
Kaiser operates on the managed care model—meaning it is both a health insurer and a network of hospitals and clinics. It was founded when industrialist Henry Kaiser wanted a way to handle workers comp for injuries on construction projects like the Grand Coulee Dam, but it soon expanded to provide regular health care for the workers' families too, and grew from there into a giant.
The Coalition was born in the 1990s. After a series of separate strikes, unions teamed up to fight Kaiser jointly. Rather than face a united front, the employer offered peace, and the Labor-Management Partnership was established as part of Kaiser's day-to-day governance.
Workers in each department would elect a leader, who would pair up with the supervisor to jointly develop agendas for a monthly department meeting. At best this system could facilitate problem-solving and improvements. At worst, as we heard in recent years, an increasingly anti-union management tried to exploit the structure to get buy-in for its top-down financial goals.
These days the partnership functions only "in pockets," said Sanders, who this year is out on lost time, working for his union as a contract specialist. "You'll talk to members who have worked for Kaiser for many years, and it's devastating to them to see how things have deteriorated."
But he believes "recognizing that something is broken is a first step. It doesn't mean that it's dead and there's no going back."
The Coalition represents 85,000 Kaiser members of SEIU, OPEIU, and IFPTE.. A second, even bigger Coalition strike planned for November would have added 3,000 SEIU 1199NW members who work for Kaiser in the Seattle area. (They may still strike over their local agreement, which expires October 31.)
A separate Alliance of Health Care Unions, which broke away in 2018, represents 53,000 members of eight other internationals and a couple independent unions. Contract expiration dates vary.
Two unions have stayed out of both groups and rejected the partnership approach, striking Kaiser repeatedly over short staffing in the past decade—the National Union of Healthcare Workers and the California Nurses Association.
And then there's UFCW Local 555, representing pharmacy and imaging workers in Oregon and Southwest Washington, which has bounced between sides. It abruptly left the Coalition again this fall and began a 21-day unfair labor practice strike, ongoing as we go to press.