Walkouts Hit Amazon's Last-Mile Stations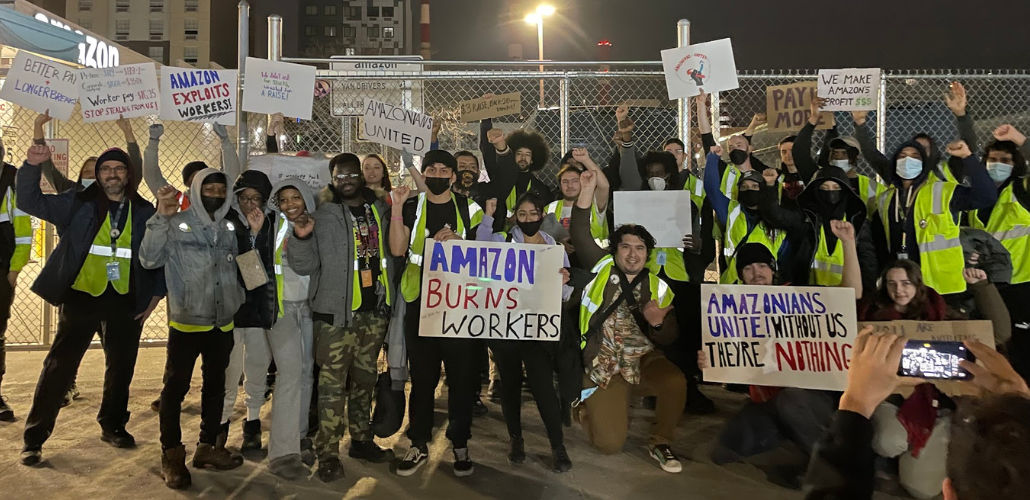 Around 60 workers at three Amazon delivery stations—the final stop in the company's logistics chain—staged a work stoppage early this morning.
Amazonians United, a network of rank-and-file worker committees around the U.S. and Canada, coordinated the walkouts in New York City and Maryland in its latest show of shop floor strength.
The workers are demanding a $3 pay hike, an end to understaffing, and the reinstatement of 20-minute breaks. Amazon announced it was trimming breaks back down to 15 minutes at the end of last year, rescinding the extra time it had allowed workers during the pandemic.
Amazonians United has built committees in the company's massive network of fulfillment and sortation centers, but the group has particularly prioritized organizing at the delivery stations, which are essential to Amazon's promise of speedy same-day to two-day delivery.
At a delivery station in Woodside, Queens, dozens of night-shift workers in yellow vests walked out the door at 2:45 a.m.
"Today, we said that the world can work differently. As workers, we can democratically decide how our workplaces should be, and we can make it so," said worker Jonathan Bailey to cheers and chants outside the warehouse.
At 4 a.m. most of the shift walked off the job at another warehouse in Long Island City, Queens.
"We shut off the music and stopped the belt," said a worker who asked to be anonymous. They walked out chanting, "Better pay, longer breaks!" and left a list of their demands on Amazon's internal messaging board, the "Voice of the Associate." The Woodside workers were outside to greet them, along with other supporters.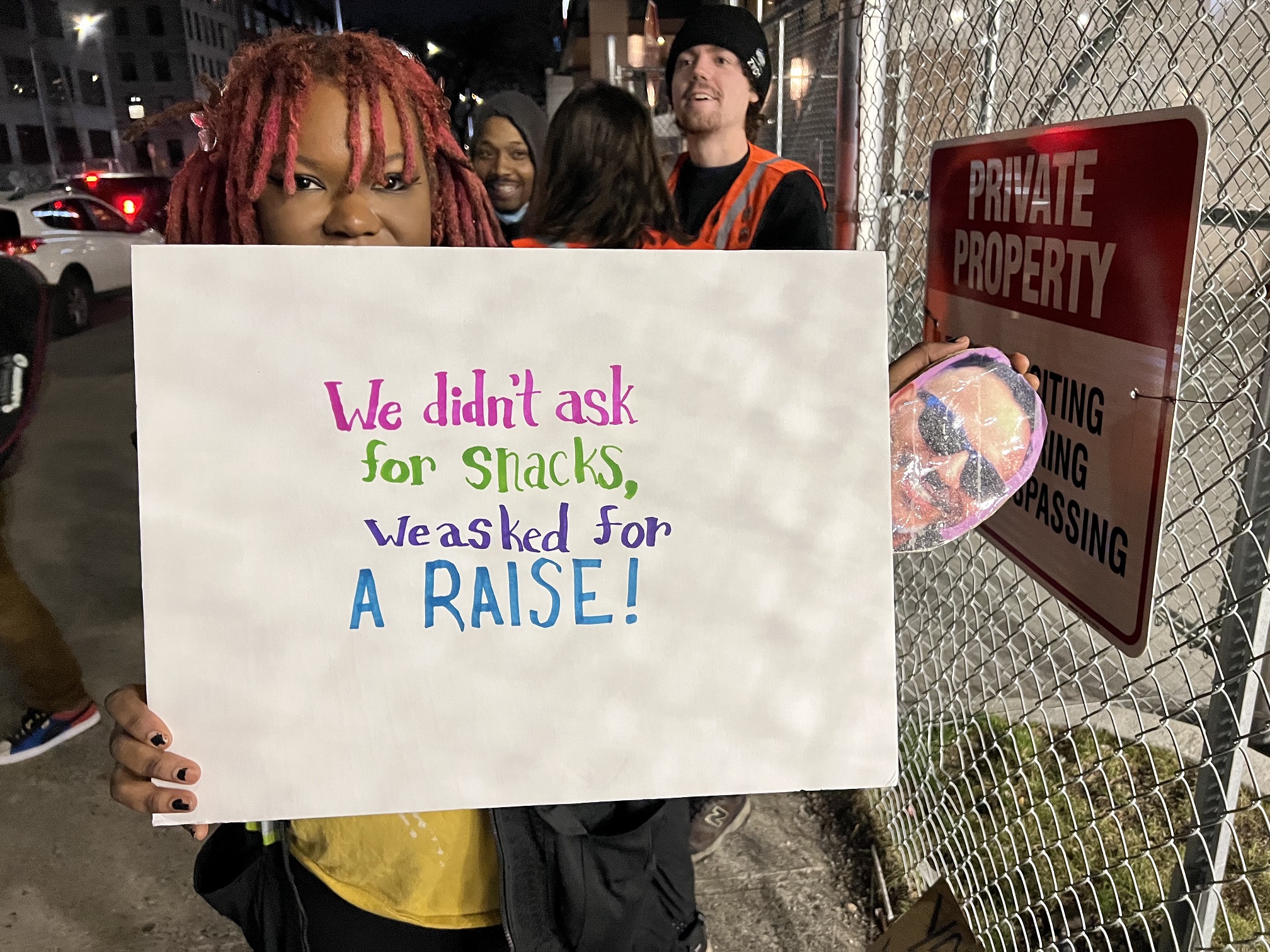 "Every week our managers come around giving us candy or chips when they see us working hard," the same worker said. "They use food to appease us and seem like they listen. But we turned in a petition three months ago asking for a raise and longer breaks, but they won't respond to that. We didn't ask for snacks—we asked for a raise."
$3 PAY HIKE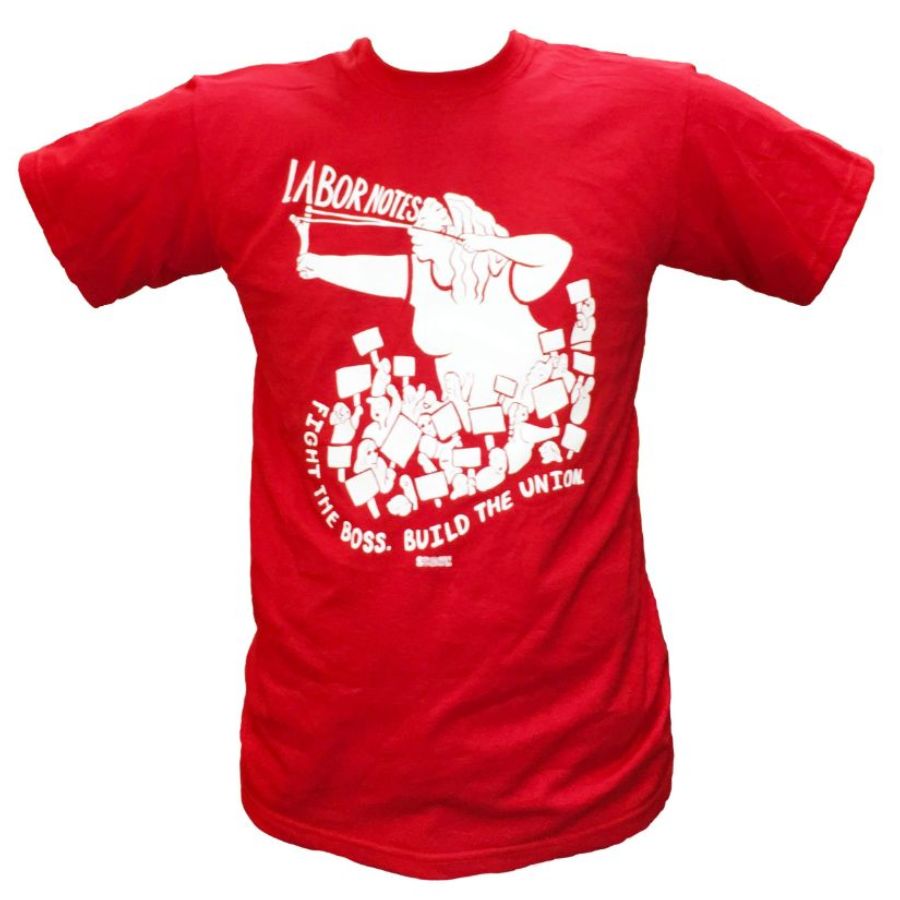 The walkout builds on a previous action that Amazonians United staged at the same Woodside station last September during Hurricane Ida to demand that the company cover workers' rides home and reimburse their unpaid personal time (UPT) for missing work due to the storm.
When management tried to send workers home without these guarantees, the workers held an impromptu march on the boss and refused to leave until they were satisfied.
"We planned our next steps and decided we wouldn't let management off the hook and wouldn't clock out until we had a firm commitment from management that Amazon would pay for our Lyft and refund UPT," Amazonians United wrote in their fall newsletter "The Essential Worker."
Another coordinated action was a petition in December at six delivery stations in New York City, New Jersey, and Maryland. The workers were demanding to keep their phones with them throughout their shifts and that the company create an inclement weather policy after a tornado leveled an Amazon warehouse in Illinois, killing six workers. At least 500 workers signed the petition, Vice reported, and groups of workers marched on managers to deliver it at all six warehouses.
Amazon met some of their demands: it agreed to let workers keep their phones on them, establish a severe weather hotline, and pay them when a shift is canceled due to weather.
'THINK BIG BUT START SMALL'
The walkouts demonstrate Amazonians United's core organizing strategy, which is based on collective action rather than union authorization cards.
"Our method is simple. We think big but start small, building on wins that grow our confidence in taking greater risks over time," they wrote in Labor Notes in 2020 after running petition campaigns, marching on the boss, and organizing walkouts in New York, Michigan, Illinois, and Washington.
To take on the leviathan Amazon is undoubtedly to think big.
Update: This article has been updated to clarify that the December 2021 walkouts occurred in New York City, New Jersey, and Maryland. It previously stated that they happened in New York City and Washington, D.C.—Editors