NLRB Hearing Officer Recommends Rerun of Amazon Bessemer Election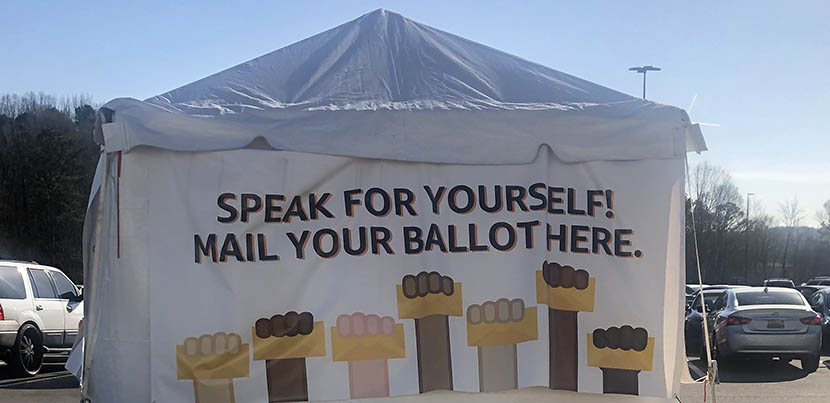 A National Labor Relations Board hearing officer has recommended a rerun of the union election that Alabama Amazon warehouse workers lost by more than 2 to 1 in April.
The hearing officer sided with the Retail, Wholesale and Department Store Union, which argued that Amazon had interfered with a fair election by pushing the Postal Service to install an unmarked mailbox as a ballot-drop site, within view of company surveillance cameras. The mammoth warehouse in Bessemer, Alabama, employs more than 5,000 workers.
In the hearing report, released today, NLRB field attorney Kerstin Meyers also agreed with RWDSU that Amazon had threatened employees, hired private police, and even changed the county traffic lights to impede the union's access to voters.
"The question of whether or not to have a union is supposed to be the workers' decision and not the employer's," said RWDSU President Stuart Appelbaum in a statement.
Meyers' recommendation will most likely be upheld, but that decision rests with the Board's regional director in Atlanta. This decision in turn could be appealed to the full board in Washington, D.C., explains labor lawyer Brandon Magner, but new Democratic appointments on the Board will tilt the balance in favor of a rerun election.
Magner concludes, "the union is probably getting a second election if it wants to wait for one"—meaning if the union doesn't pull the petition and give up.
A do-over will likely stretch into next year. Given Amazon's more than 150 percent turnover rate, it will likely involve an almost entirely new workforce.
Shortly after the April election defeat, Labor Notes spoke to Amazon worker Darryl Richardson, who described how Amazon had bolted him down in place, making it hard to organize on the job even after he emerged as a workplace leader.
"At Amazon, we were designated to a station," Richardson said, comparing restrictions on mobility within the warehouse to his previous job at a unionized auto parts plant. "We couldn't roam. We was tied down." This made it difficult to talk to co-workers, he said. The pandemic-related social distancing measures only exacerbated these limitations.
Richardson's freedom to roam was even more severely curtailed when he was assigned to exclusively pick items out of bins, whereas before he had toggled between roles. Previously he had worked in such roles as "water spider," which, in Amazon lingo, is someone who goes into the trailers with pallet jacks, pulls pallets of packages, and stages them to be unloaded onto the conveyors.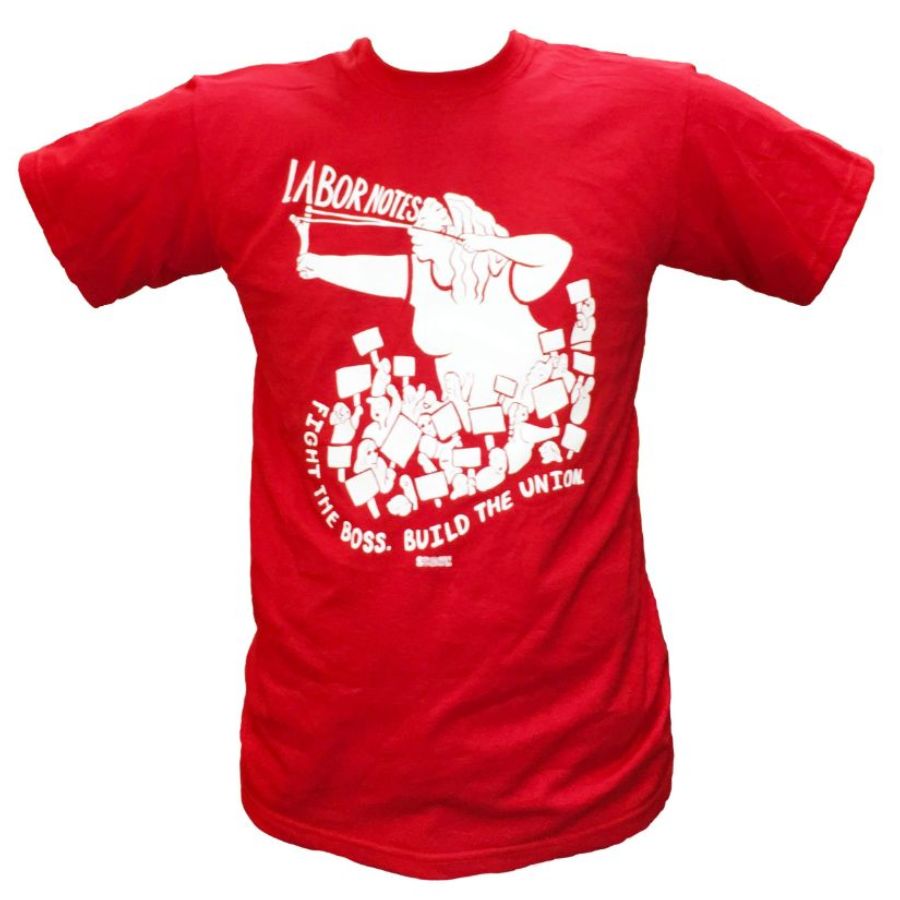 "Receivers, packers, and sorters are the least mobile. They typically stand in one place and do the same tasks over and over again," said a member of the collective Amazonians United, who asked to remain anonymous and has held numerous roles at Amazon facilities. Amazonians United is a network of rank-and-file worker committees stretching across the U.S. and Canada.
These roles are randomly assigned, so the company can't be charged with retaliation, workers say. Meyers, the Board's hearing officer, rejected claims by pro-union workers in Alabama that the company had isolated them, corroborating what workers told Labor Notes about being routinely reassigned. "Employees are regularly moved to areas where they are needed," wrote Meyers in the 61-page recommendation.
But it's an expression of the arbitrary and dictatorial power that Amazon exercises over its workers. Sometimes, according to Amazon workers, even when they bring doctor's notes certifying that they have plantar fasciitis or stress fractures and need relief from the repetitive motions of picking, the company doesn't accommodate these requests; it might just move someone to pick another floor.
While the Board has found that Amazon pressured its workers in Alabama to vote against joining RWDSU, many of the company's practices—including captive-audience meetings where workers were forced to listen to management's anti-union rants—were within the purview of the law. One exception was the anti-union "vote no'' pins—featuring Amazon's warehouse mascot, Peccy—and "vote no" tags for workers to hang from their cars' rearview mirrors.
Meyers called the anti-union onslaught "propaganda." The company festooned common areas with banners declaring "speak for yourself" and "vote no." It also sent emails saying "Don't Give Up Your Voice."
Even if the Atlanta regional Board director calls for a rerun of the election, Amazon's control over the workplace must be overcome in the worker's courtroom: the shop floor.
"I thought the outcome was going to be totally different. In the facility, every day, everybody was complaining. Ain't nobody got anything good to say. I'm just still overwhelmed about how the outcome came out," Richardson told Labor Notes in April. "Due to Amazon's anti-union tactics, they was confused, didn't know what was going on. [Amazon] put pressure on 'em.
"They didn't want to lose their jobs," he said. "They didn't want [Amazon] to take away their wages and benefits. They didn't want [Amazon] to relocate."
And now? "1 more round, I'm ready," Richardson said on Twitter yesterday.