Brink's: Robbing Colombian Workers of Their Dignity
Colombia is considered one of the world's most dangerous places to be a union member. Between 2012, when the country's free trade agreement with the United States entered into force, and May 2019, 172 union activists were murdered.
The combination of an indifferent government, multinational corporate interests, and right-wing paramilitary activity has allowed the persecution of union activists to continue despite a historic peace agreement signed in 2016. That agreement put an end to a more-than-50-year armed conflict between the Colombian military, with the support of the U.S., and the largest leftist guerilla group, the Revolutionary Armed Forces of Colombia (FARC). After the peace agreement, there was a general euphoria among progressives that the government would address some of the social and economic inequalities that led to the conflict.
But the reality turned out to be very different. Right now, Colombia is experiencing levels of violence not seen since the height of the conflict. Union leaders, social leaders, ex-combatants, and campesinos (farmworkers) are being assassinated on an almost daily basis.
Yet workers continue to resist, despite the costs. I recently spoke with a group of security workers and union organizers in Cali, Colombia's third-largest city, affiliated with the union Sintrabrinks. The workers I met with are responsible for transporting what in Spanish are referred to generally as valores, a term which encompasses a variety of valuable items, from large sums of cash to jewels.
Because of fear of reprisals, the workers asked me not to publish their names. I asked what their biggest achievement was as part of the labor movement. One of the workers told me that the fact that they are still around to tell their story is itself a great achievement.
While the union has won victories around overtime pay in Bogotá, Colombia's capital and largest city, the workers I met with in Cali tell me that it is much harder to win solid victories there. They did tell me they have recently made some progress by pressuring the company through pickets and direct action to allow workers to transport valuable items in cars instead of on motorcycle. However, a union organizer told me that the company is selectively implementing these policies to benefit workers who are not vocally in support of the union.
OUTSOURCED AND VULNERABLE
The formal employer of most of the workers I met, Transportadora de Valores del Sur, is basically a shell company of the multinational security firm Brink's, based in Richmond, Virginia, and famous for its armored cars. TVS pays significantly less—sometimes half of what Brink's itself pays in Colombia—and subjects employees to worse working conditions than employees who are employed by Brink's.
TVS even uses the same ID cards, and in some cases cars with the Brink's logo, so customers think they are getting the same quality of service.
The outsourcing of labor to TVS followed militant organizing at Brink's that helped ensure that Brink's employees were treated with dignity and that the company complied with the law. Partially in response to the organizing, the company decided to phase out some of its operations in the region, citing labor costs and a lack of demand. However, the workers I spoke to said that this was just an excuse to replace these locations with TVS, where workers are kept in constant fear that the company won't renew their three-month contracts.
This has led workers to accept verbal humiliation and working conditions where they don't have anyone looking out for their safety while on deliveries, something unprecedented in the region. Workers in Chile and Brazil, for instance, normally go in groups so someone can look out for the safety of the others. These short-term contracts have also made workers less likely to participate in union activity, because they know that the company will not renew their contracts if they do.
'A FACTORY OF HEALTH ISSUES'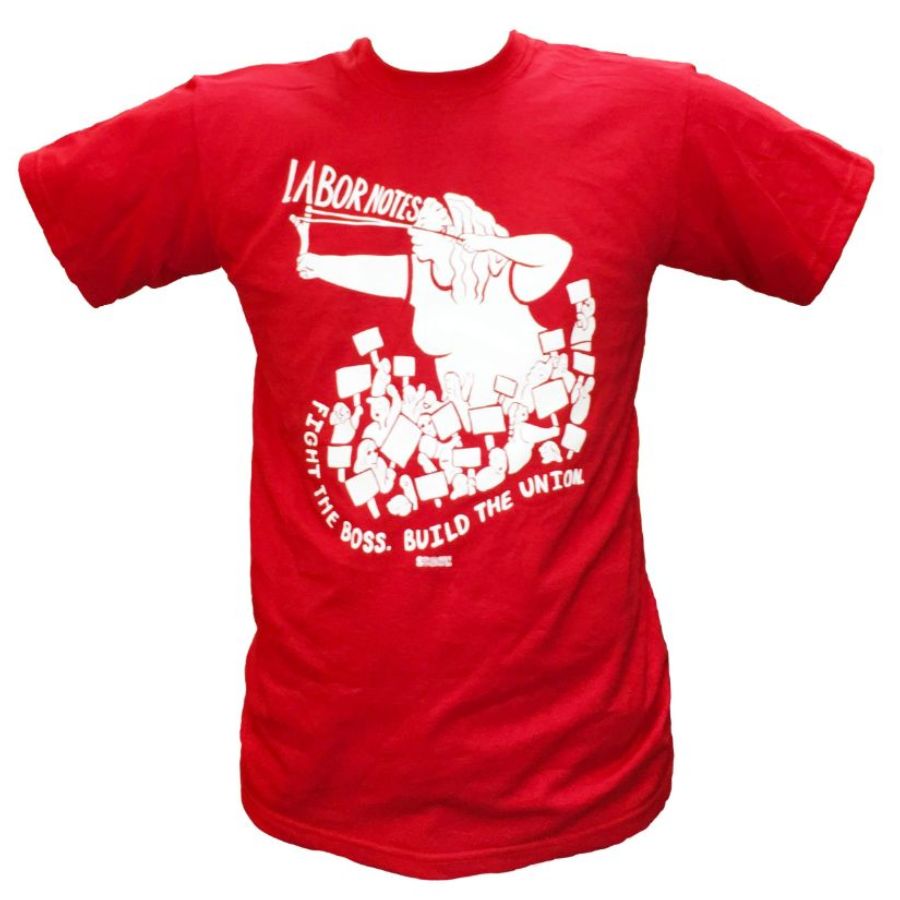 Workers are often dismissed because of injuries that they got on the job—including knee, back, and shoulder injuries that result from the repetitive motions and heavy lifting required for the job. TVS claims the injuries were pre-existing or unrelated to their work.
It's typical to be expected to work up to 15 hours in one day, so workers get worn out after two to three years of work. One of the workers referred to the company as a factory of health issues—including the suicides of various workers. Health problems often leave workers unable to find a job after the company is done with them.
The company also forces workers to transport goods by motorcycle, unarmed and without any radio for protection. When workers resist out of fear of robbery, management tells them that they have to do it—and that it will pay a fine rather than follow the law, which doesn't allow for workers to go without a radio or transport valuable goods on motorcycles. The workers I met showed me a document from the Colombian government that called out Brink's for this practice and clearly stated that it's not permitted.
THE CARROT AND THE STICK
When one of the workers denounced TVS for not following environmental regulations, he was sent home to do administrative work—a tactic that the company allegedly uses to quell dissent. Getting sent home deprives workers of possible overtime and bonuses they would receive if they were on the job.
This is part of a carrot-and-stick strategy where the boss tries to bust the union by rewarding some workers and punishing others. Allegedly it has tried to bribe workers with management positions and additional benefits if they agree to stop organizing and disaffiliate from the union.
Another worker had been fired for organizing at Brink's years ago—but still continued to receive threats. He showed me a huge scar on his chest from when he was attacked in May. He couldn't prove it was due to his activism, but he didn't have any other enemies, he said.
This spring a number of other Brink's workers reportedly received threats from right-wing paramilitaries in Bogotá—and the company fired 14 union members and started legal proceedings to fire eight union officers, including the president. Workers in Cali also confirmed that they had received threatening fliers from paramilitary groups there as well. Multinational corporations in Colombia have a history of using right-wing paramilitary groups to repress union organizing campaigns.
SOLIDARITY NEEDED
It's important that U.S. activists from all backgrounds work to build solidarity with workers in Colombia at a time when they are facing threats from their employer, the government, and in some cases armed groups. The security workers I spoke to asked me to help by creating awareness about the issues they are facing. They also told me they would like to build relationships with unions in the United States and labor solidarity groups who can put pressure on Brink's to respect workers' rights in Colombia.
Cruz Bonlarron Martínez is the co-director of the Witness for Peace Solidarity Collective's Colombia Program. The Witness for Peace Solidarity Collective provides physical and political accompaniment to movements for justice and environmental sustainability in the Americas. If you would like to hear directly from Brink's workers contact Colombia[at]SolidarityCollective[dot]Org.