Students Mobilize to Defend Disciplined San Antonio Teacher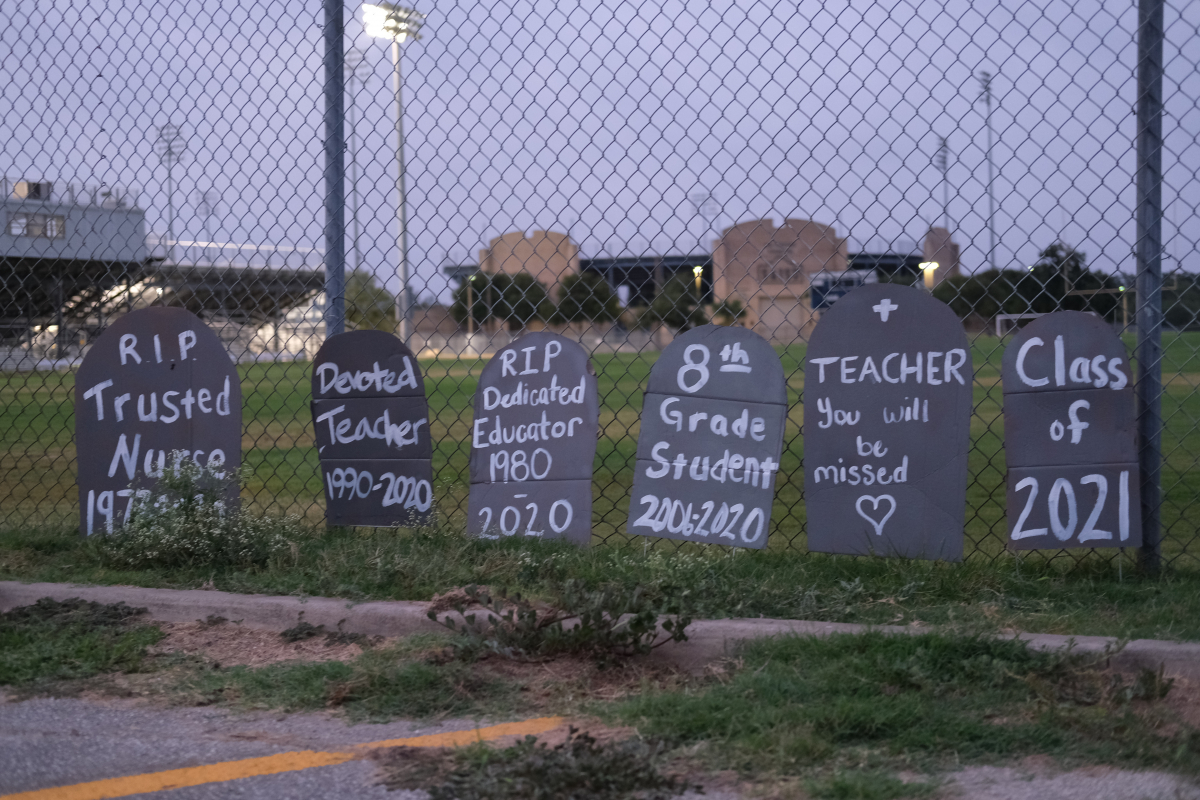 My school district put me on administrative leave for organizing workers at my school. Then students and community members led a huge campaign that forced my reinstatement in just three days.
I'm the union steward at Luther Burbank High School on the Southside of San Antonio, where I teach U.S. history. After tense faculty meetings and intense questioning from district personnel, the school district placed me on leave on August 31.
My transgression? Other educators and I were alarmed at the gaping holes in our campus reopening plan, the lack of answers when we posed simple questions, and administrators' dismissive reactions. Together we spoke up at faculty meetings and drafted a letter detailing the plan's shortcomings and listing our demands for a safe reopening.
I'm a founding member of the PODER caucus in our union, the San Antonio Alliance of Teachers and Support Personnel. In May we ran a slate for union leadership, committing to organizing, union democracy, racial and social justice, and equity at every level of our work.
We won eight of 10 races, four of six union officer positions, and the presidency. I became the high school rep on our executive council and chair of the team that "meets and confers" with district officials in our "right-to-work," anti-collective bargaining state.
POWER IN A PANDEMIC
Taking power at the height of a pandemic, in one of the nation's hotspots, we worked to build an organizing infrastructure as urgently as possible—balancing the long-term need to create robust union structures with the short-term necessity to mobilize in defense of human life.
One of the first things we did was to help found a Bexar County-wide coalition for safe school reopening, working in collaboration with 20 other teachers locals (AFT and NEA), along with student and parent organizations, community groups, and epidemiologists and public health experts.
We had considerable success winning delayed and online starts to the school year. We forced our city to create objective scientific metrics to determine when schools could open. Statewide, we've been at the forefront of the campaign that forced a U-turn on the plan that would have forced all Texas school districts to open for face-to-face instruction at the start of the school year.
But the struggle was always going to reach a head when schools actually moved to reopen.
NITTY-GRITTY LEVEL
In the last few weeks our focus shifted to the campus level. Once-abstract discussions of COVID-positivity rates and community transmission were replaced with acute and detailed discussion of HVAC systems, safety protocols, and personal protective equipment.
As our city turned a COVID corner, local districts moved to bring educators back to aging, underfunded campuses—first for virtual instruction from our classrooms and then, after Labor Day, for face-to-face instruction with 10 percent of the students.
At Burbank, there simply wasn't a serious safety plan. An urgency took hold. Teachers and other campus staff moved towards organizing, many of them for the first time.
RETALIATION
And that's when the retaliation came—directed at me, but aimed at quelling an uprising and intimidating dissenters into silence. That the retaliation failed is testament to the hard work PODER had done for years to organize with students and community partners for common-good demands, even when they're unpopular with sections of our membership. Those included ending the routine policing of youth, student and immigrant rights, and fighting to cancel rent and mortgages and put a moratorium on evictions.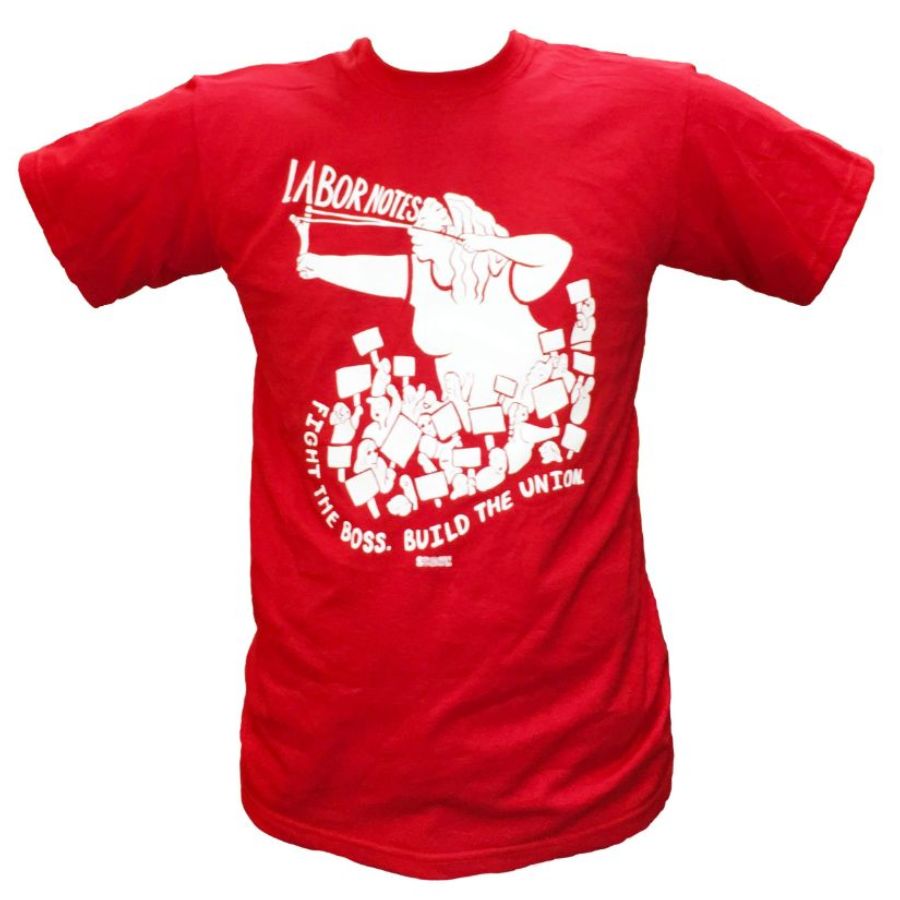 PODER and our local are co-founders of two coalitions that organize young people. The district-wide Student Coalition fights for a student voice in decision-making, ending school policing and punitive discipline, and access to mental health services. The San Antonio Youth Scholars Collective was founded to give recent graduates a space to build college skills through research projects with radical educators and to translate theory into action. This summer they've spent their time on the national uprising for Black lives, and reading about, debating, and organizing for police abolition.
When these students and graduates heard about what had happened to me, they sprang into action. Together with our city's immigrant rights coalition—another group of which PODER and the union are founding members—and other organizations, they led the fight for my reinstatement.
Three days later—after thousands of petition signatures, phone calls, and emails and a deluge of student-created art, social media posts, news articles, and gravestone art—I was reinstated. One tactic was a load of gravestones with writing like "Class of 2020,""Treasured Teacher," "8th Grade Student" that appeared early one morning outside my campus. The district backtracked quickly when it was accused of retaliation and unconstitutional investigation of my union-related activities.
One of our caucus members tweeted, "As far as I'm concerned, the true measure of a good teacher is how your students react when you're retaliated against for union activity."
EMBOLDENED
Perhaps most important right now is the shift in attitude and increased capacity for organizing. The new student organizers—many of them my current students—aren't going anywhere. Already they're connecting with the existing student organizations and creating spaces for students to discuss issues at their campuses and come up with actions to solve them.
Parents of students at our schools have been calling to tell us that they're on our side and they'll be keeping their children home.
Teachers at my campus are organizing as never before. They're incredulous at my treatment—and emboldened by the outpouring of student and community support and our victory. Already they've met with a state senator and written letters demanding safe solutions before we return to campus.
The rebellion has spread. Across our district, educators seeing our example at Burbank have begun to ask similar questions and write similar group letters arguing that their campuses aren't ready for a safe return.
The organizing is embryonic. It's emerging out of necessity, in a time of crisis, much too late. We've inherited, as so many reform caucuses do, a local that's not prepared to fight effectively. Decades as a servicing union, without much organizing infrastructure, seriously impede us now. At some campuses there have been no stewards. We don't have campus-based organizing teams or experience of collective action, but we have had a union culture in which the union, seen as separate from the membership, has solved problems for members, rather than building their capacity to solve them collectively themselves.
But in this emergency organizing the same lessons keep ringing true: build relationships; get people talking; move them deeper into the work; find issues that workers care about and agitate them to act; build coalitions with allies and accomplices; and deepen those relationships through acts of solidarity. Then escalate and repeat.
We're still facing an unsafe and unwise return to school buildings. But the short, acute rebellion we just staged has expanded educators' understandings of what's possible, demonstrated our capacity to mount a campaign in a crisis, and proven our commitment to each other and the depth of our community support.
Luke Amphlett is a high school teacher and union steward in San Antonio, Texas.