Ready to Work, But Not Indoors: Educators Bring Lawn Chairs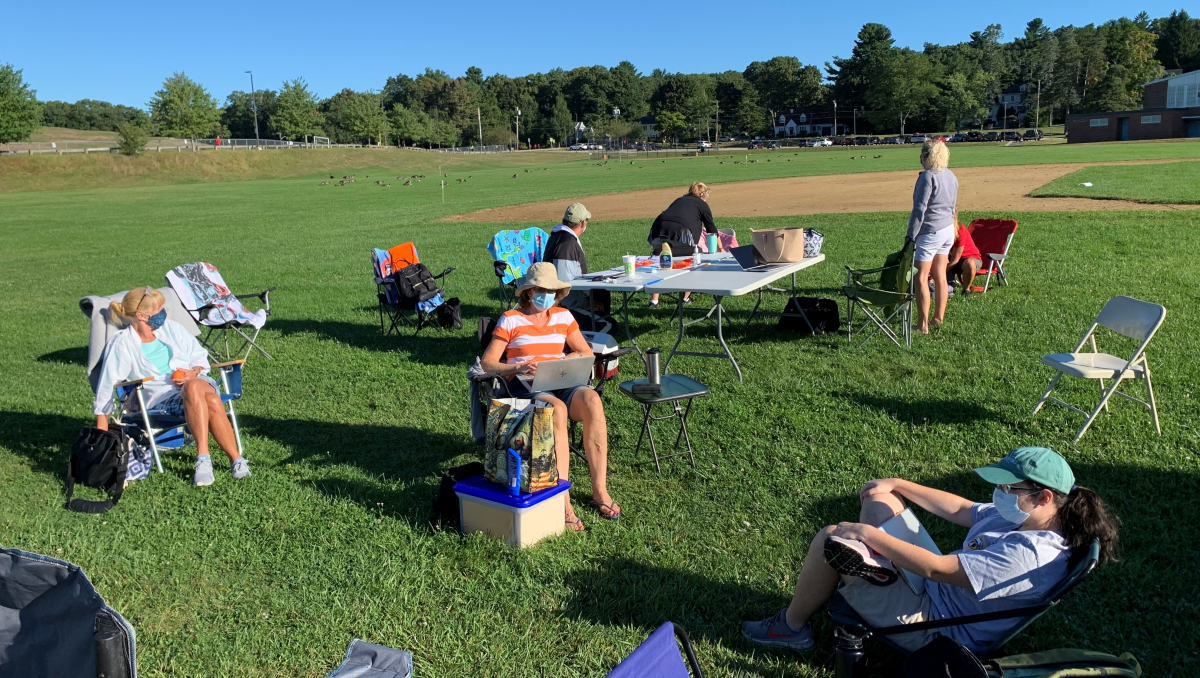 Educators in Andover, Massachusetts, set up lawn chairs, folding tables, and laptops in the shade of trees and next to school tennis courts and got to work on their first day of professional development August 31.
The superintendent and school committee had announced a virtual professional development day—but insisted that educators be in the school building for the sessions. Yes, that meant that educators were to enter buildings with other adults in order to sit in empty classrooms to participate in virtual training.
Educators with the Andover Education Association refused.
The district has announced a hybrid school reopening when students return September 16, meaning that students would be in the school two days per week. The AEA insists that it is not safe to bring students and staff into the buildings at this time. The union is demanding fully remote learning and an explicit safety plan before students and staff enter the buildings.
A GENERATOR AND PORT-A-JOHNS
On the day of the work action, AEA brought a generator to power laptops and boost Wi-Fi and ordered port-a-johns for educators.
The superintendent called on city officials to shut down the generator and declare the port-a-johns a health hazard. He then had the buildings locked so that educators could not enter to use the bathrooms, and sent principals out to tell educators that their pay was being docked. This in spite of the fact that they were all working.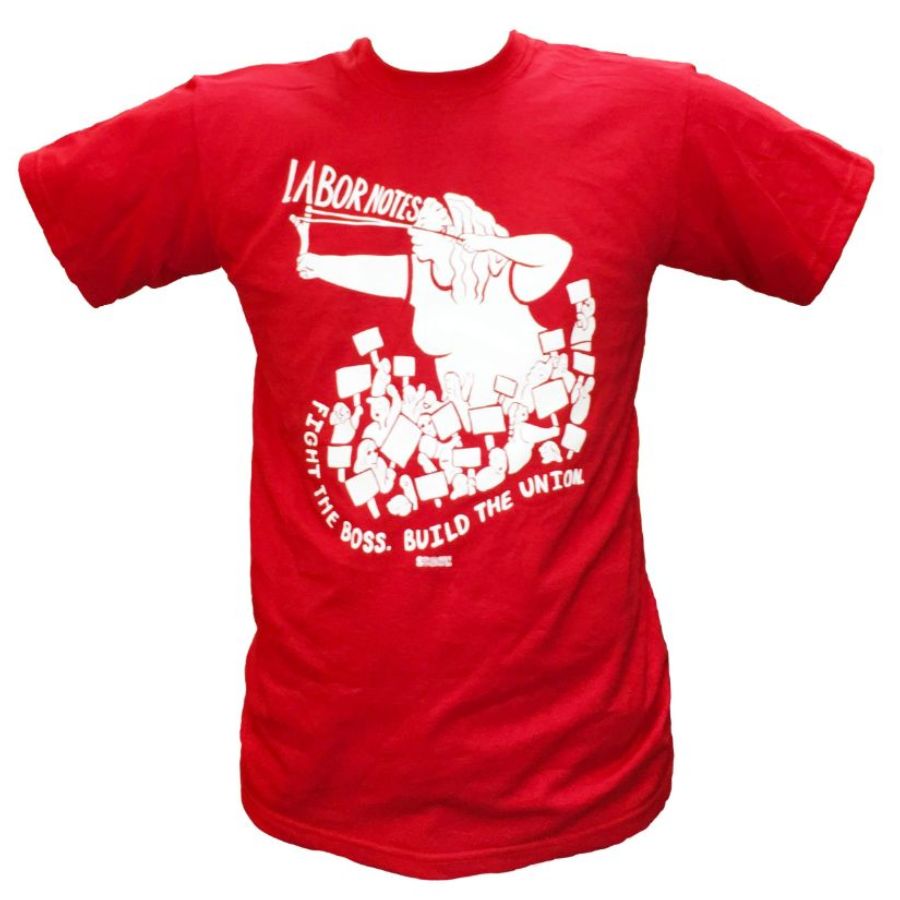 Matt Bach, president of the AEA, noted that Massachusetts Governor Charlie Baker had asked that employees across the state be allowed to work at home if at all possible. The superintendent was disregarding that guideline.
NURSES AND FIREFIGHTERS BACK TEACHERS
The educators had support from local firefighters. One firefighter, quoted in the union's statement, noted that if firefighters were asked to enter school buildings to respond to a person who was positive for COVID-19, they would "arrive in full Tyvek suits, plastic shielded masks, with no exposed skin showing."
The same day as the work action, a coalition led by the Massachusetts Nurses Association released guidelines for a safe re-opening, calling for proper ventilation and air circulation, personal protective equipment and training in its use, assurances of social distancing, contact tracing, and testing.
'AUTOCRATIC STYLE'
Later the day of the action, the Andover school committee voted to file a petition with the state's Department of Labor Relations against the leadership of the AEA, calling this work day an illegal work action.
The next day, the AEA released its vote of no confidence in the superintendent, saying that his "autocratic style of management can no longer be tolerated, as it jeopardizes the health and safety of students, educators, and the community at large." Members donned red and entered the buildings single file, under protest.
The hearing on the injunction is set for today.