Our LGBTQ Community Became Stronger When We Organized
The Crush Bar Workers Collective in Portland, Oregon made news in March when laid-off workers staged a sit-in, making demands around the COVID-19 closing and reopening.
Crush Bar is a well-known LGBTQ bar in Portland, Oregon. The collective began organizing there and at the neighboring business, Woody's Coffee Tavern, last October and joined the Industrial Workers of the World (IWW) in February.
When they were laid off March 17, CBWC members demanded half pay for the hours they'd been scheduled for the next seven days, a promise of rehire when the business eventually reopens, and accrued sick pay. As of today, only accrued sick pay has been granted, but CBWC is still functioning for solidarity and mutual aid.
Line cook Hannah Gioia cited CWBC's use of "direct action and solidarity unionism."
She explained that the group started with "biweekly union meetings, frequent majority staff-signed petitions, and a staff-held all-staff meeting (as opposed to management-held)." It was that sort of organizing that made the sit-in possible and gave rise to the continued commitment to supporting each other despite not having work.
After the sit-in, CBWC transformed into a mutual aid network, organizing a GoFundMe campaign that secured more than $6,000 to relieve the workers most hurt financially. Their work continues to morph in response to changing needs.
Bartender Alex Palmer explains, "Those of us with cars have offered rides for groceries or to medical offices and we have folks working on making masks. Some of us have bunked up together to make sure everyone has a roof over their heads. We all have each other's backs."
The union is building trust and relationships that will be crucial to future workplace organizing and even more crucial to daily survival during the coronavirus crisis.
STRUGGLING FOR A MORE JUST QUEER COMMUNITY
Crush Bar is a staple of the Portland queer scene and employs a primarily queer staff. It won "Best LGBTQ Bar in Portland" in 2015, 2016, and 2018. Palmer explains that "the workers are the keystone of the community," and that "it's very common for staff to get off shift and drink with customers and that really cements friendships and bonds."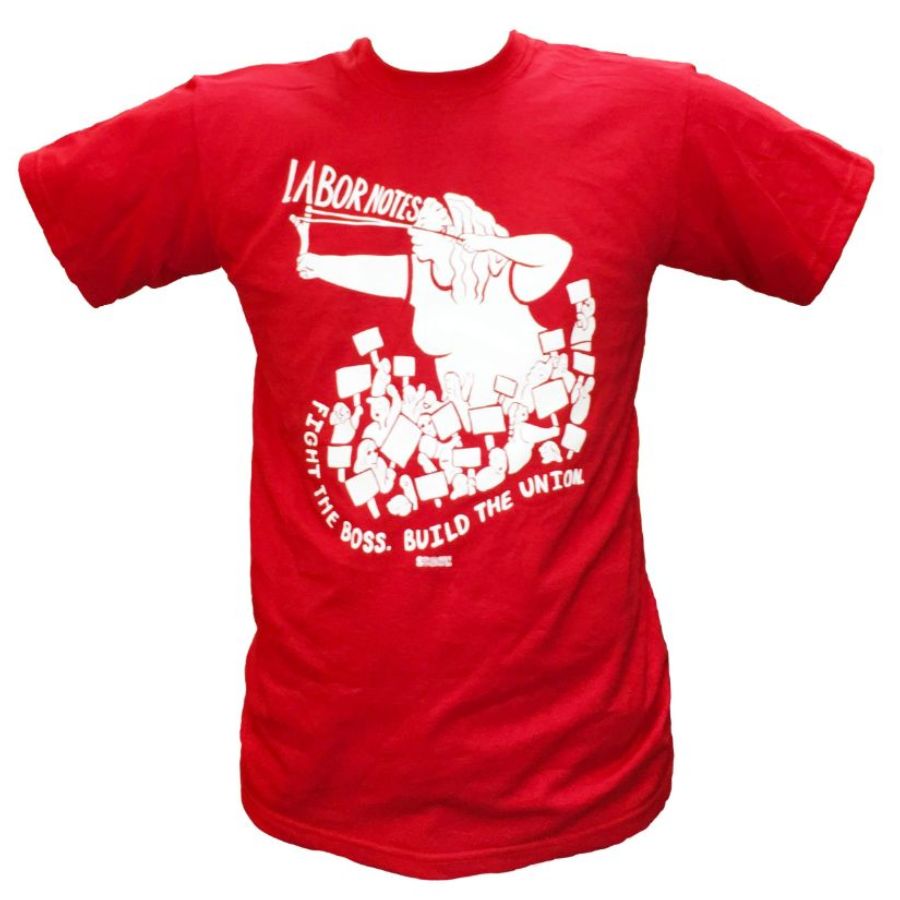 The owner and manager—two white gay men—also own and manage Woody's Coffee Tavern. Organizing at the two spaces means organizing in a prominent queer space that workers have a sense of fidelity to. The shared queer identity can be a reason for workers to get involved and strengthen their commitment to the collective.
Palmer notes, "We know queer individuals have a hard time getting hired and experience workplace harassment in disproportionate numbers. Concerns like homelessness, increased illness rates, and increased poverty among queer people is what powers our organizing."
Thus organizing for the CBWC becomes not only a question of workplace rights but one of queer survival.
Equally, organizing in what is thought of as a safe haven for queer folks means that workers find themselves caught between two commitments, to their community and to their dignity as workers. Emily Bennett, a barista at Woody's, explains that workers "have been asked to work for low pay and poor treatment so that they can continue to be a part of such a wonderful community."
This perhaps romanticized notion of community has been weaponized by bosses in order to keep wages low and keep organizing at bay. "The organizing we have been doing has exposed this ugly and exploitive pattern. I think it makes people uncomfortable to acknowledge this fact and acknowledge that a queer boss is still a boss and still props up capitalism," Bennett said.
TWO-FOLD ORGANIZING
Thus CBWC's organizing efforts became two-fold: workplace demands plus a struggle for a queer community that's genuinely committed to addressing exploitation within it. The mutual aid efforts have helped to delineate who actually cares about supporting a queer workforce and who doesn't.
Palmer explains, "It's not the owner and the manager, who like to claim they're pillars of the community, who are helping us; it's the workers and patrons coming together and showing how caring and united we are. It shows that it's the workers who have value and power."
CBWC wouldn't say that it's only successful because of members' ties as queer people, or that labor organizing needs a pre-existing community or commitment to one another to be strong. Rather, says bartender Ignacio Fuentes, "Being queer and organizing a queer space adds vigor to our efforts and makes us strive to do better." The pre-existing sense of community in this space, Fuentes says, was "not as strong as it has become through organizing."
Alexia Garcia is a teacher and activist from Portland, Oregon. She currently lives in Madrid, Spain.