UAW Official Demoted After Saying Locals That Voted Against Ford Agreement Should Lose Jobs
As voting on the Auto Workers' agreement with Ford came to a close last week, a union official publicly expressed his contempt for locals that had voted against the pact.
Management should move production to locals that voted yes, wrote Michael Robison, an assistant director in the union's National Ford Department.
"Everyone of them Locals should lose there product now and in the future. $1 Billion dollar investment in KTP [Kentucky Truck Plant] really. Ship Lima Engine to Dearborn Engine. Ship Chicago Assy's work to Flat Rock," Robison wrote Friday on Facebook.
Robison later posted an apology and his comments have since been deleted, but he was making explicit a threat that has often been implied by union officials: accept the contract you're offered, or else.
In the past, UAW officials have whipsawed locals at the same auto company against each other, encouraging each to make local concessions in order to entice the company to keep work at their plant.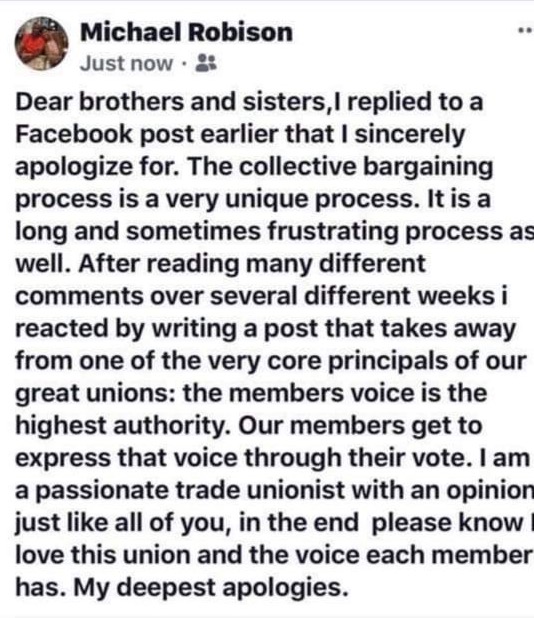 IS DEMOTION ENOUGH?
Robison's comment was in response to a post from a member of Local 862 in Kentucky praising several Ford locals that had voted the contract down, including 862, Local 551 at Chicago Assembly, and Local 400 at Romeo Engine, north of Detroit.
"What Robison wrote was an anti-union statement," said Chris Budnick, who works at Kentucky Truck. "We want to have our voices heard—that is why we have a union—and here an appointed International staff representative is actively advocating that locals be whipsawed against one another for product based on members using the voice that the union affords them. It's a violation of basic ethics and the principles of unionism."
Robison's comment was particularly heartless given that Romeo is already scheduled to close as part of the union's new agreement with Ford. The 600 members who work there will be offered jobs at other nearby plants or take a buyout and retire.
The Ford agreement was approved last week by 56 percent. Last month, the GM contract was approved by 57 percent.
The UAW confirmed that Robison has since been demoted and no longer works in the Ford Department, but a group of auto worker activists calling themselves Unite All Workers for Democracy (UAWD) has launched an online petition. saying "a simple demotion is not enough." They call for the International's executive board to strip Robison of his position and send him "back to his home plant to do some honest work for change."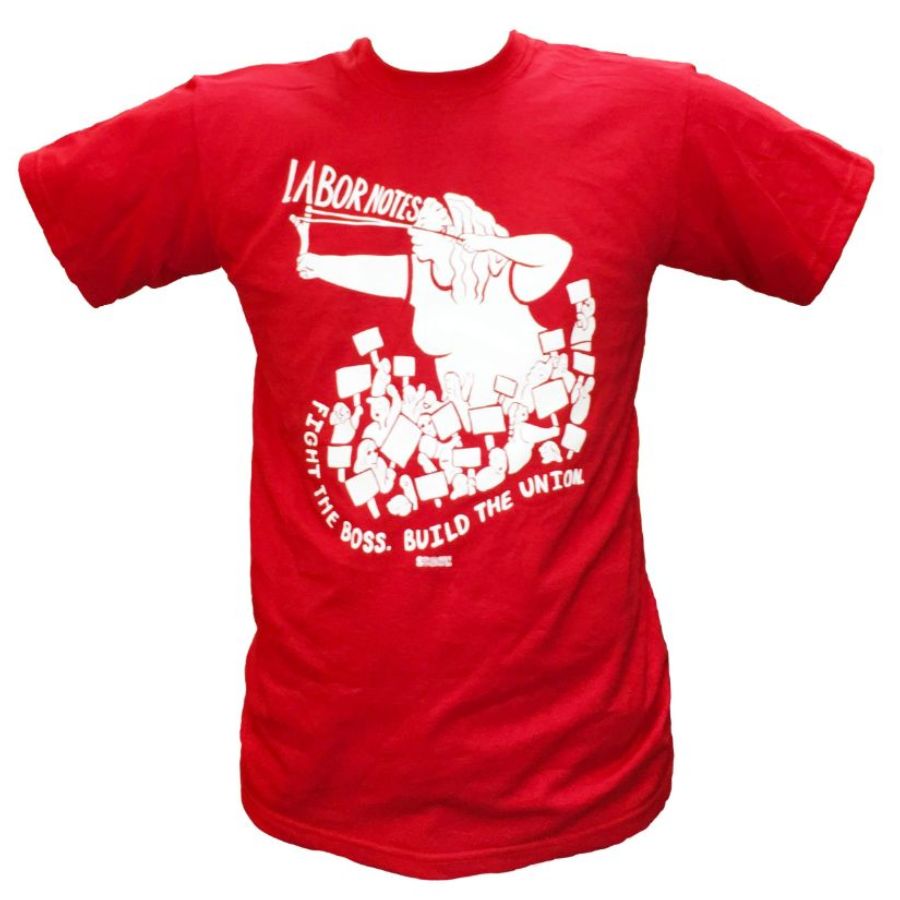 There are about 50 people in the UAWD group right now. They hope to expand quickly and establish it as a formal caucus with the goal of democratizing the union from the bottom up.
"Mr. Robison's comments do not reflect the views of the UAW," said Brian Rothenberg in a statement provided to Labor Notes. "We are proud of the democratic process in our bargaining and all members have the right to disagree during ratification without repercussions."
LOYAL TO THE HIERARCHY
According to some UAW activists, Robison's comments reflect a long pattern of intolerance towards dissent.
"Some of the more informed members are aware that the International has been vindictive towards those who don't toe the line," said Justin Mayhugh, an auto worker at the GM Fairfax Assembly plant in Kansas City. "It's crossed my mind before, especially given the fact that my plant isn't doing well and I feel like we are halfway on the chopping block already."
Mayhugh cited the fates of Local 599, at the old Buick City plant in Flint, and Local 879, the old Ford Twin Cities Assembly plant in Minnesota, as examples.
"I know some of the old timers from those locals and they told me quite a few stories about how the International threatened to close their plants if they didn't accept concessions, but the concessions didn't save them because the corporations ended up closing them down anyway," said Mayhugh.
"Local 599 had a leader named Dave Yettaw who the International hated because he was a leader in the New Directions Movement and publicly opposed concessions. I was told that the International actively campaigned against Yettaw when he was running for reelection as president of 599, going so far as to tell workers that if they re-elected Yettaw, their plant would be closed," he said.
According to Wendy Thompson, former president of Local 235 in Detroit, Robison's comments reveal how union representatives see themselves as beholden to the union's power structure rather than as accountable to the members.
Acting President Rory Gamble announced last week that the union was initiating "widespread ethics reforms." The union plans to establish an "Ethics Ombudsman," an "Ethics Officer," and an "Ethics Hotline" that members can call to anonymously report wrongdoing.