Larry Hanley: A Union Force of Nature
Larry Hanley spent 40 years in the Amalgamated Transit Union, and he died at his post on May 7 after serving almost nine years as the international president.
Larry will be remembered by a lot of people for a long time. The members will mourn, and the employers will breathe a momentary sigh of relief. He was truly a trade union force of nature, the kind of leader largely absent from today's staggered and dazed labor movement.
Larry Hanley saw his role as hell-raiser and revitalizer—not just a custodian of the union that he came to lead, but an agitator for more aggressive trade unionism on all fronts. If you ever met him, you remember him.
Larry was visible; for countless ATU members, he was the first international president they had ever met, seen, or heard from. He always had something to say to educate and motivate the membership. He always had a sense of how the union could push forward in tough circumstances. Waiting was not an option. Giving up was impossible.
Previous ATU presidents were not like Larry. To one degree or another they preferred their roles as labor statesmen, running the union from the comfortable shadows. Larry Hanley was determined to wake the union from its slumber, both organizational and political.
He challenged many of the old business union methods that had permeated ATU for decades. He pushed adamantly for a more vigorous collective bargaining policy to deliver better results. He publicized the struggles and programs of the union like never before, to show the members that their union was out there pushing back.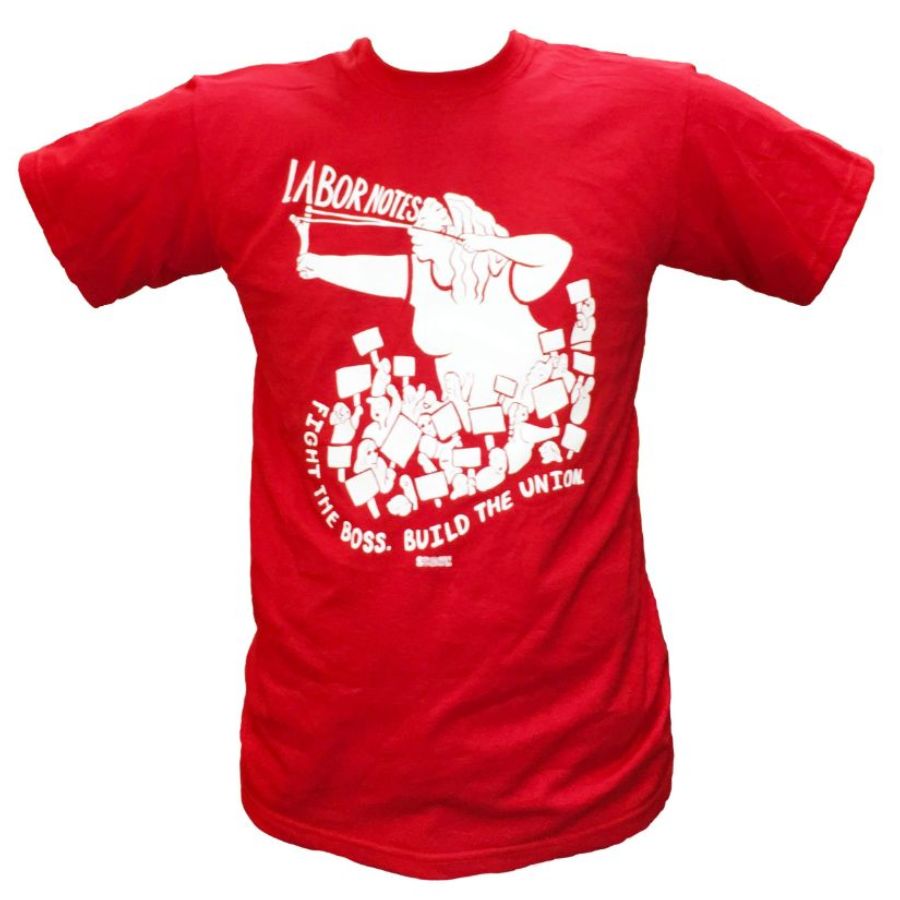 He dramatically expanded the ATU's programs for safety, training, and communications. He revived its organizing and mobilizing capacity. And he pushed its political action away from the stagnant dollars-for-Democrats model.
Most important of all, he involved thousands of ATU members in the work of the union and in resisting the attacks by bosses and politicians. Larry Hanley didn't shrink from the class struggle. He drove straight into the storm, always emphasizing that the union existed only to defend and advance members' interests.
Larry Hanley's life mission to revitalize and energize the Amalgamated Transit Union's corner of the labor movement has been advanced, but remains unfinished. Thousands of ATU leaders and members must now carry on that work.
Chris Townsend is the director of field mobilization for ATU. He has been an ATU member for 11 years and was a UE member for 25 years.
Read another remembrance of Larry Hanley.
See a video of Larry speaking at the 2014 Labor Notes Conference.