Viewpoint: General Motors Doesn't Deserve Our Loyalty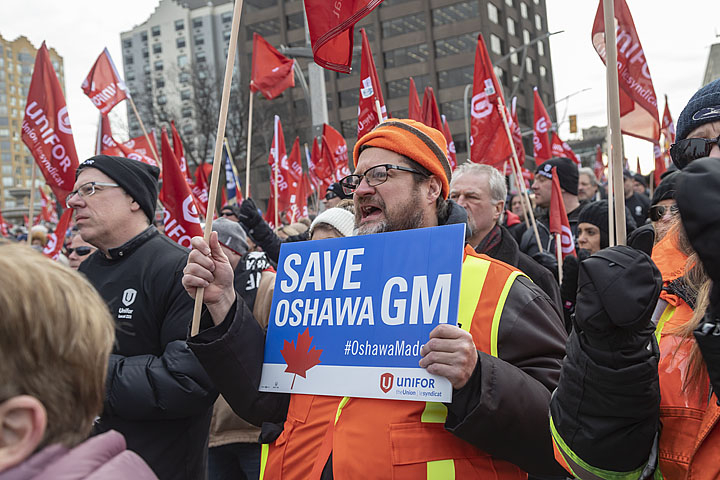 Last week we interviewed Oshawa, Canada, auto worker Tony Leah about the plant occupation that rank-and-file workers organized to protest the planned shutdown of their General Motors factory. Meanwhile their national union, Unifor, held a rally on January 11 in Windsor, described below by Labor Notes Business Manager Adrian Montgomery. For Tony's report on the rally as well as an account of new developments since, including a walkout by a different Unifor local whose members supply parts to the threatened plants in Oshawa and Detroit-Hamtramck and a two-hour blockade of the plant by workers circling in their cars, click here. –Editors.
Eight buses: that's how many buses brought Unifor members from across Ontario to rally down by the river, directly across from General Motors headquarters in Detroit.
Hundreds more gathered, including myself. I made the trek across the Canadian border to attend the rally and show solidarity with the Canadian auto workers.
The rally started at 11 a.m. on a cold Friday morning, January 11. It was scheduled to coincide with the "Future Investors" meeting happening at GM headquarters. The protestors wanted to send a loud and clear message: Save Oshawa.
One worker from the plant, Jackie Sobil, gave a tearful speech about the fear of losing her job and her income, and what this plant closure will do to Oshawa and surrounding communities. She started out as a contract worker, and it took her six years to get hired on full time. She's been at the plant for 14 years.
She told the crowd that her parents, who own a golf course near the plant, would suffer as well. Many of the Oshawa workers spend their weekends golfing there and spending money at the clubhouse.
Sobil told us that she was loyal to GM, that she had been buying only GM products. If the plant closes, her loyalty is gone, she said.
That was the biggest sentiment I felt among the Oshawa workers who made the trip: if GM leaves, so does its market share. When GM pulled out of Australia in 2017, its market share there went from 7 percent to 4.6 percent.
One gentleman I spoke to said that he had just leased a Chevy Silverado. He says he has no problems bailing on the lease if GM bails on Oshawa.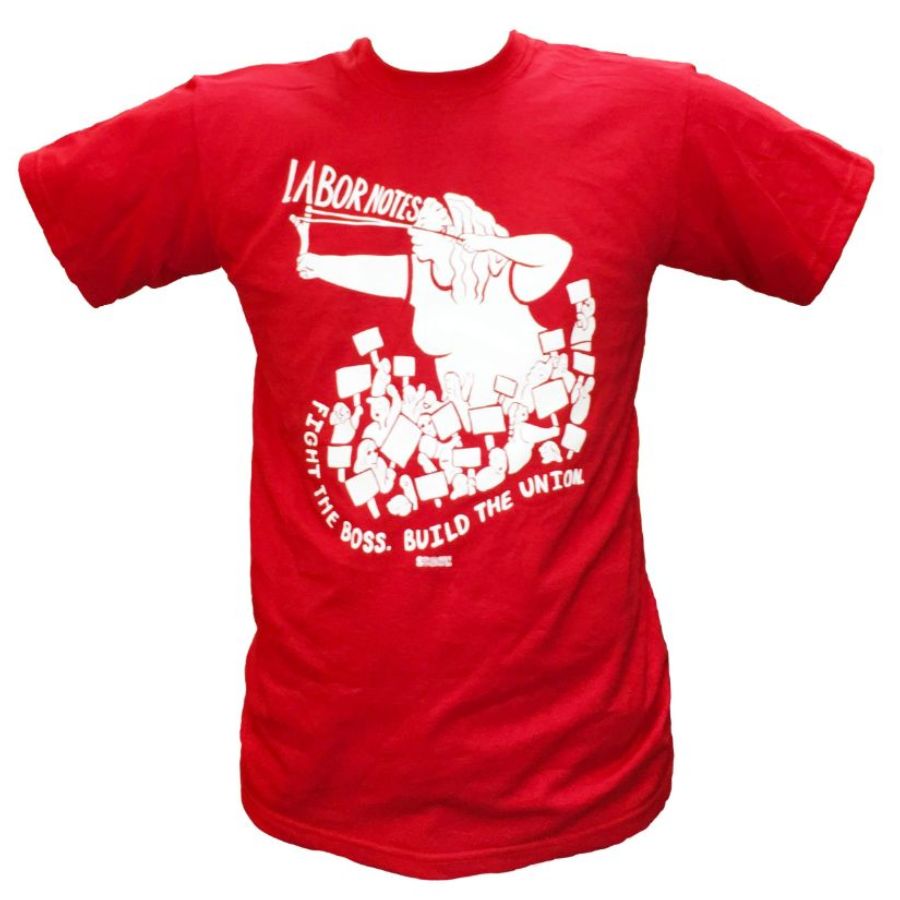 I know that feeling. My parents worked for GM for a combined total of 73 years. After retirement, some of their benefits were either taken away or cut in half. I knew I didn't need to stay loyal to the company anymore. My last GM purchase was a 2004 Pontiac Aztek. Once it had finally run after over 11 years of ownership, I went with a Dodge product.
The workers' sense of loyalty has turned into bitterness. Another Oshawa worker I spoke to said that the GM dealerships in Oshawa have barely sold any vehicles since the plant closure was announced. He said that at one dealership he used to buy from, there were three salespersons who haven't sold any cars since the end of November.
The speakers at the rally radiated anger. One person dubbed the company "Greedy Motors." Another called on Ontario Premier Doug Ford to "get off your lazy rear and do something!"
Midway through the rally, six Canada Post trucks drove by, all honking their horns in solidarity.
Unifor is making another last-ditch effort in order to save the plant. Ads have begun airing on both Canadian and American television networks, with the message, "Canada bailed GM out with nearly $11 billion, now GM wants to bail on Canada."
Maybe they're trying to pull American heartstrings too. The ads are airing on Detroit local stations just in time for the North American International Auto Show, which opens to the public on January 19. (A handful of local auto workers and supporters are holding a protest at tonight's Charity Preview.)
I don't ever recall a national union taking out television ads in order to save a plant. The UAW is doing little to nothing to try to stop the closings stateside.
I'm not sure if these ads will be effective in getting GM to reverse its decision, but it is nice to see a union take action and actually fight back.
Unifor president Jerry Dias said at the rally: "GM has picked a fight with Canadians." This is how Canadians fight back.