Welcome, Bianca and Barbara!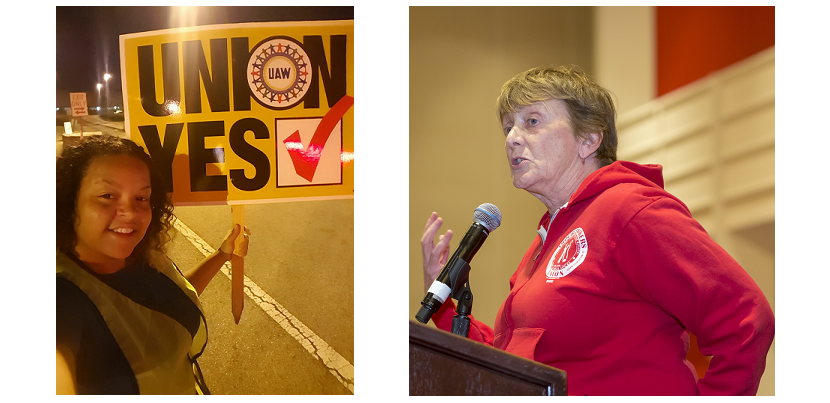 Labor Notes is thrilled to announce two fantastic new hires! Bianca Cunningham and Barbara Madeloni will be joining our staff this summer.
Bianca Cunningham will be our newest Staff Organizer. Bianca got her start in the labor movement as a Verizon retail worker—she was a leader in the 2014 drive that won a union at seven stores, breaking into wireless retail for the first time in company history. Those workers went on to win their first union contract when they joined landline workers in the electrifying 2016 Verizon strike.
Meanwhile, like many successful rank-and-file organizers before her, Bianca got fired and went to work for the union—in her case Communications Workers (CWA) District 1, where she became an organizer and region-wide trainer. In her spare time she has also been active in local political and community organizing and organized a national conference on racial justice issues.
You might have heard Bianca speak at this year's Labor Notes Conference as a panelist in the workshop "Can Labor Change the World? An Intergenerational Exchange" or "What Is Socialism?" or as the chair of the Sunday Main Session.
Barbara Madeloni will be developing the new position of Education Coordinator. Her key roles will include advising and consulting with union leaders across the country, especially education unions, and coordinating our expanding training program.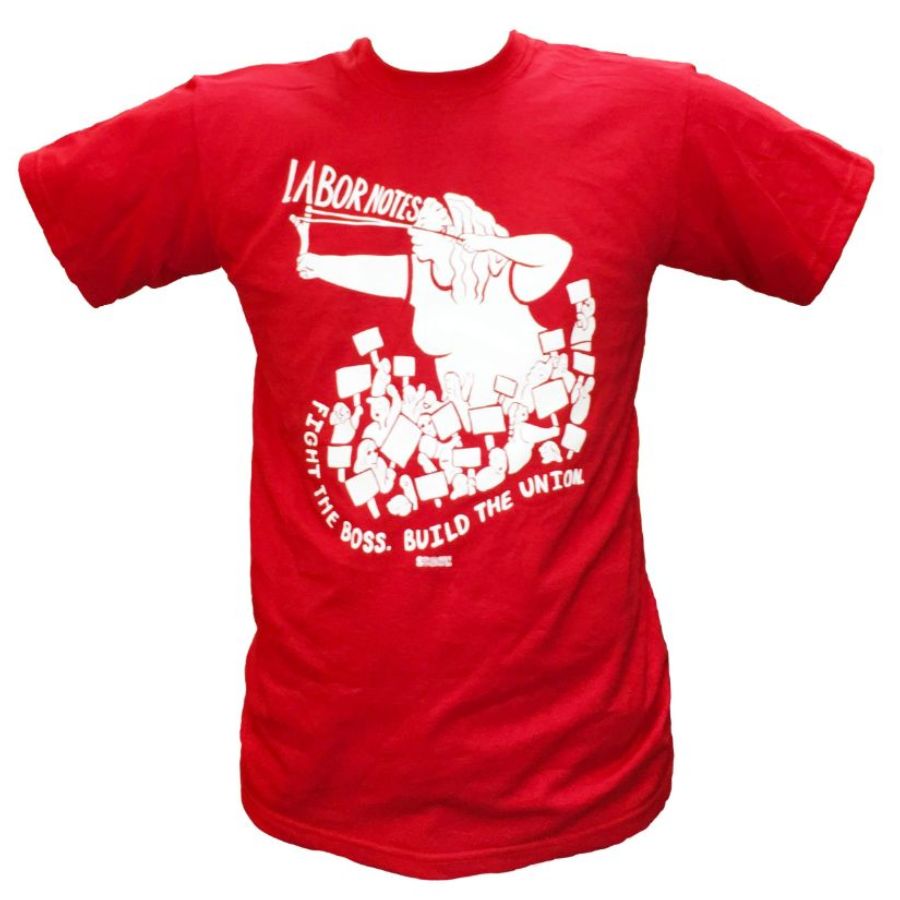 Barbara is wrapping up her second and final term as president of the Massachusetts Teachers Association. Under her leadership, MTA has become a beacon for its transformation into a more democratic and fighting union, and drew national acclaim when it fought off a well-funded ballot initiative that would have ramped up school privatization.
Barbara is an accomplished writer and educator, and has been a key builder of the Labor Notes teacher network, United Caucuses of Rank-and-file Educators. At our latest conference you might have heard her speak as chair of "Reformers in Office," a panelist on "Unions Prepare for Janus and 'Right to Work,'" or a plenary speaker in the same Sunday Main Session that Bianca chaired.
Welcome, Bianca and Barbara! We are so excited to have the opportunity to work with these two accomplished and dynamic organizers.
Want to join this amazing team? We're still considering a third hire for another Staff Organizer position, based in New York City. It's not too late to apply, but please act soon—we are already well into the interview process. Spanish speakers and those with experience in worker center or immigrant-worker organizing are especially encouraged to apply. Details here.