Reform Slate in North Pole Elves Union Challenges Cozy-with-Santa Leadership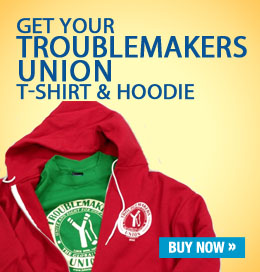 It's a fierce contest for power this year in Elves, Reindeer, and Candy Stripers Local 1224 after Labor Notes broke the news that longtime local president Dasher accepted nearly a ton of sugarplums from the employer, Santa.
Santa's largesse came the very day that Dasher called off a public boycott of the North Pole toy workshop last year and began urging members to vote up a controversial contract deal.
A reform caucus in the union is urging shoppers to show solidarity by continuing the boycott and buying holiday gifts instead from Labor Notes (labornotes.org/store, 313-842-6262), such as the ever-popular Troublemakers Union pint glass ($5).
Blitzen, a longtime steward in the reindeer department, led a grassroots "vote no" campaign where elves and reindeer showed their unity by sporting Troublemakers Union T-shirts ($15) on the assembly lines and in the stables. Nonetheless, the pact was narrowly approved, introducing a two-tier wage scale for reindeer—supposedly the only way to stave off Santa's threats of outsourcing.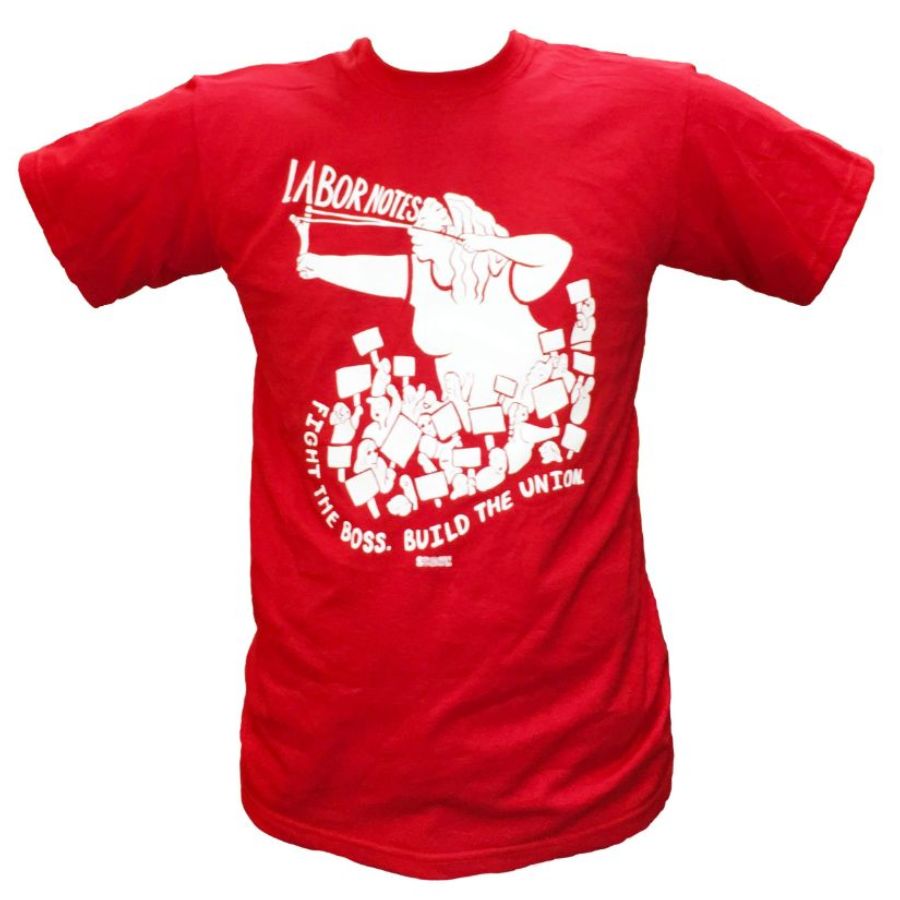 "That's just the way the cookie crumbles," President Dasher said at the time.
"Now we know which side his gingerbread is frosted on," said Chief Steward Cindy Lou Who, the candidate for president on the opposition True North Slate, sporting a Troublemakers Union hoodie ($35-$40) and beanie hat ($12). "It's time to put the union militancy back in Christmas!"
Others members of the True North slate include Blitzen and candy striper Tiny Tim Cratchit, a leader in the local's young members program, Ghosts of Christmas Future.
True North's underdog campaign is gaining steam with the help of tactics from A Troublemaker's Handbook 2 ($24). "I've said it before and I'll say it again," said Blitzen: "You've got to get your hooves on this book."
Cratchit is known in the local for organizing a workshop series for young members based on the book Secrets of a Successful Organizer ($15). Young members of Penguins Local 1911 at the South Pole are doing similar workshops based on the Spanish edition, Secretos de un organizador exitoso ($15), and the two groups plan to meet up with the help of an interpreter in Chicago next April at the 2018 Labor Notes Conference.
For guaranteed delivery in time for Christmas, order all your Troublemakers gear by December 15. A subscription to Labor Notes ($30) makes a great stocking stuffer!