Twin Cities Unions Respond to Police Violence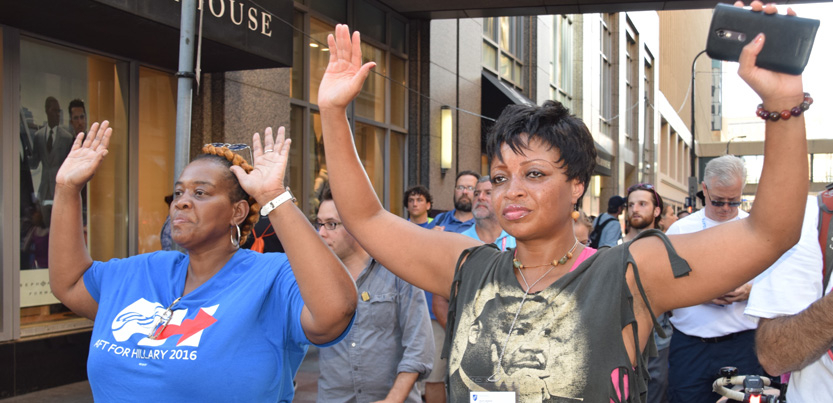 "You learn how small your town is when something like this happens," said Bernie Hesse, director of legislative and political action at Food and Commercial Workers Local 1189. "Everybody seems to know everybody else. In fact, a number of our members either went to school with Phil, or knew him, or their kids went to school with him."
Philando Castile, an African American man who was shot and killed by a police officer at a traffic stop July 6, was a member of Teamsters Local 320.
The union issued a brief statement expressing grief over his death. It's a public employees local, representing a handful of police officers—though not the one who killed him—as well as corrections officers, campus workers, city workers, bus drivers, and even public defenders, who often find themselves opposing police in court.
The local hasn't tried to engage members in protest, or even conversation, about racism or police violence. "Our union has traditionally not encouraged member dialogue on any issues—especially issues as complicated as the relationship between police officer union members and other union members," said member Bob Kolstad.
"The two groups are very isolated from each other. Local officers are very defensive about criticism of any police officer, even those who are not members. So creating an environment for dialogue on the issue of police misconduct would be very difficult."
RACIAL JUSTICE ON THE JOB
But other Twin Cities unions have been bolder. Hundreds of teachers, in town for their union convention, marched on July 19 to protest Castile's killing; 21 were arrested.
Last fall, members of AFSCME Local 3800 helped organize a rally, "Labor for Justice for Jamar," after Minneapolis police shot and killed another African American man, Jamar Clark.
Local 3800 represents clerical and technical workers at the University of Minnesota. President Cherrene Horazuk said many members there, too, had personal connections to Castile. Since his death the local has been encouraging members to attend protests and vigils—and to wear their union shirts, to show that this is a union issue.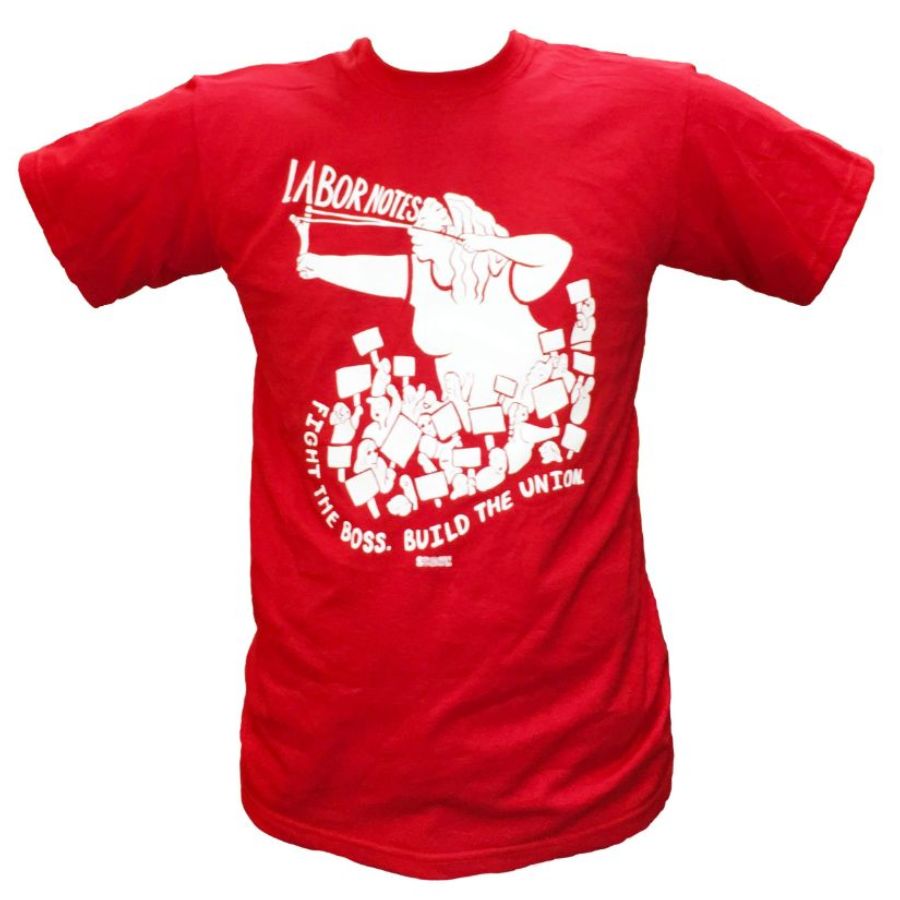 Horazuk said few members have opposed their local taking a stand. She believes one reason why is that, in its contract campaign, the union was already raising racial justice issues, such as the low wages of workers of color on campus, and Muslim workers' fight to get religious holidays off.
So, she said, "it doesn't seem like it's out of the blue."
SEEDS OF CHANGE
Service Employees (SEIU) Local 26 started its Black Lives Matter committee after Clark's death. The group meets the last Saturday of each month.
Vice President James Matias, a security officer who has spearheaded it, said the group decided to start by making sure members of color were being respected in their workplaces. It's been helping a union member to confront racial comments at work, for instance.
Some committee members have also been attending protests and rallies, and they're bouncing around ideas for next steps. One possibility is to develop an apprenticeship program for youth of color to learn skills like electrical, plumbing, or culinary work.
Personally, Matias has been inspired by taking up gardening to feed his big family. "When you're growing your own food and you literally don't have to go to the grocery store for tomatoes or onions or potatoes, it starts to add up," he said.
He loves "showing my children how to cook a turnip that you just planted 55 or 60 days ago," he said. "It's amazing when they actually see the fruits of their labor. If we could start there, with farming with the young kids in the neighborhood, then we can teach them mathematics. There's politics in farming. There's science, biology. It's all right there in your garden."
Read more: How do you start talking about race in your union? Here's how California campus and hospital workers at AFSCME Local 3299 got the ball rolling.