Steal These Secrets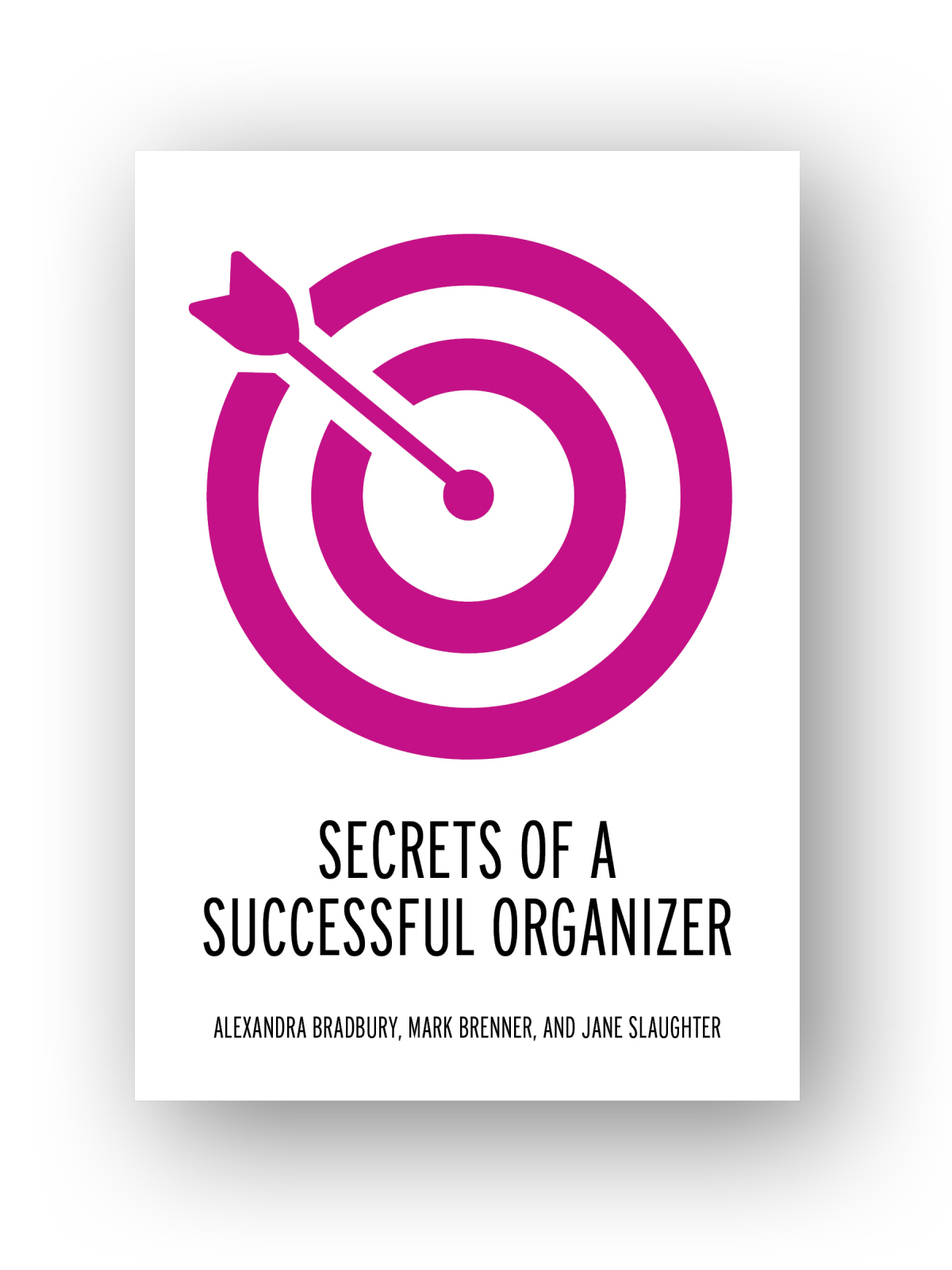 I was bowled over by the reception for our new book, Secrets of a Successful Organizer, at this year's Labor Notes Conference. One in four attendees took home a copy, and already some local unions are ordering in bulk.
That's music to our ears. This could be the best $15 you spend this year—and I'm not just saying that because I'm one of the authors.
But a word to the wise: Before you buy the book, you should really check out what we're giving away for free.
Visit labornotes.org/secrets and you'll find 42 downloadable handouts, easy to print out for your next steward training or pass around to co-workers.
FREE HANDOUTS
For instance, there's the Action Thermometer—a tool that helps you think through the best order to arrange tactics in a campaign.
There's a guide to the steps every good organizing conversation should include. There's a chart revealing the five ways bosses keep us disorganized—and how to outsmart them.
You'll find handouts that help you spot the untapped leaders in your workplace, evaluate whether a workplace problem has organizing potential, and diagnose what's holding your co-workers back from participating in union activities (it's not "apathy," I promise).
Included are 14 exercises you can use to analyze your situation and sharpen your campaigns. These worksheets walk you through the steps to map out your workplace, write your own organizing conversation, practice answering tough questions from co-workers, and more.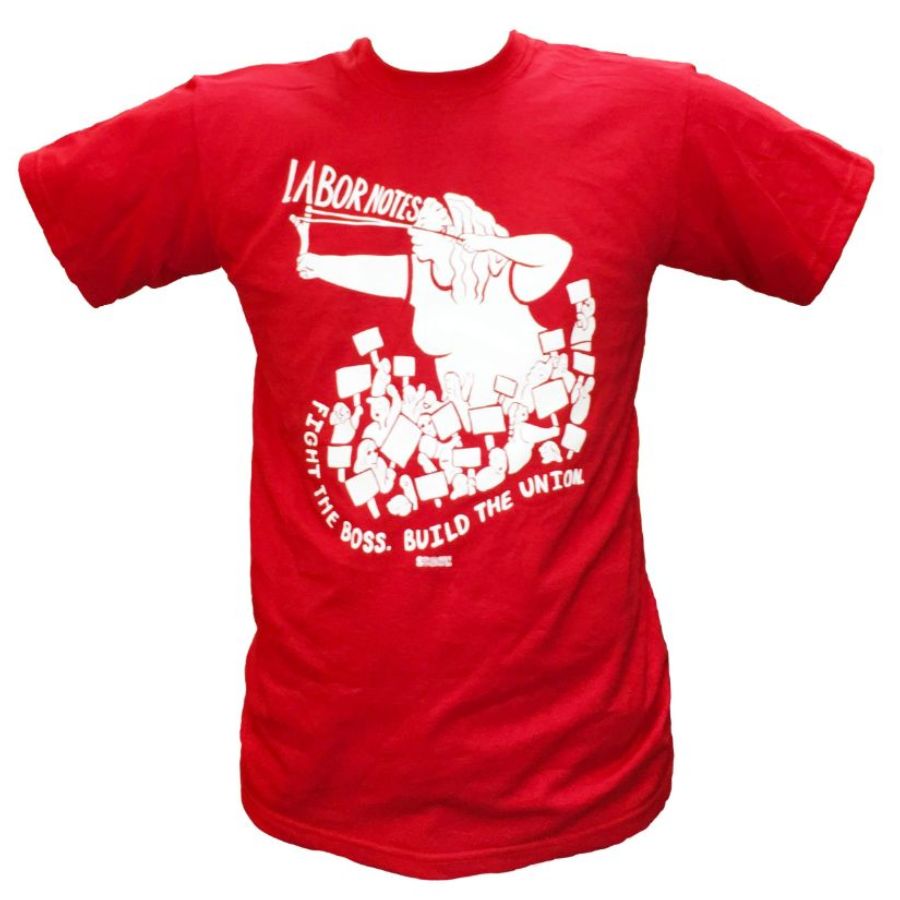 Why are we giving away all this material? Because we want to help you organize… and because we think you'll like the free handouts so much, you'll end up buying the book too. (Even better, get your union or organization to take advantage of our bulk discount and buy copies for every steward or E-board member.)
WORKSHOPS TO MATCH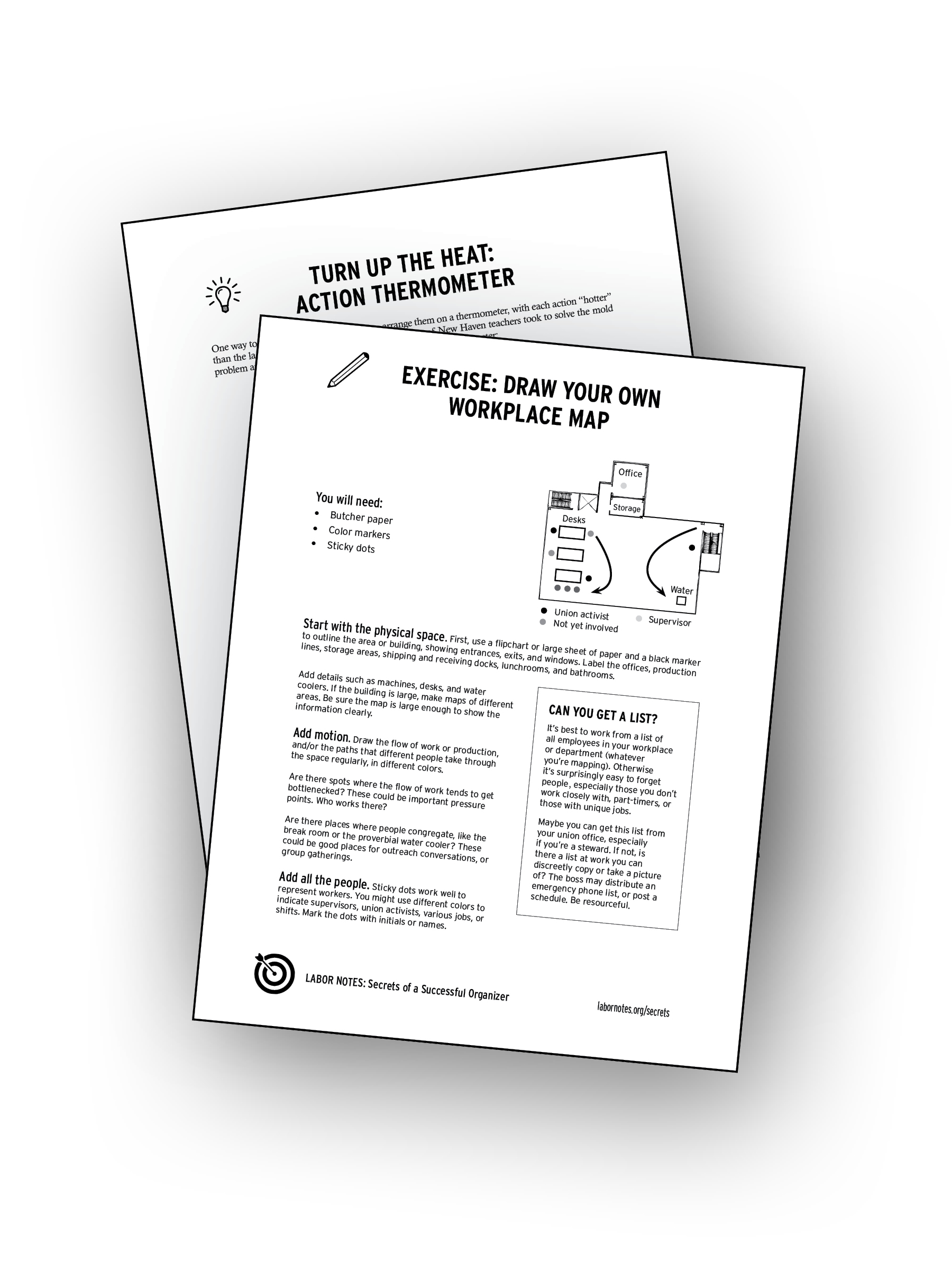 Labor Notes was honored in April when the United Association for Labor Education chose our previous book, How to Jump-Start Your Union: Lessons from the Chicago Teachers, to receive its award for the Best Published Book Related to Labor Education 2014-2015.
I think Secrets of a Successful Organizer is an even better tool. Certainly it's far more hands-on, with lots of checklists, tips, charts, and suggested activities.
But the truth is, you can't learn organizing just by reading a book. Whether you're a seasoned activist or just getting started, as your organizing takes off (or runs into roadblocks) you'll soon want support and feedback from other experienced organizers.
At the conference we also debuted a series of workshops we're developing based on the book, including "Beating Apathy," "One on One: Make It an Organizing Conversation," "Mapping Your Workplace and Identifying Leaders," and "Turning an Issue into a Campaign."
The workshops got glowing reviews. We're gathering feedback to refine the training series, and planning to take it on the road this summer. Let us know if you're interested in bringing Labor Notes trainers to your city or your local union.