Solidarity Is Key to Beating Trump's Divide-and-Conquer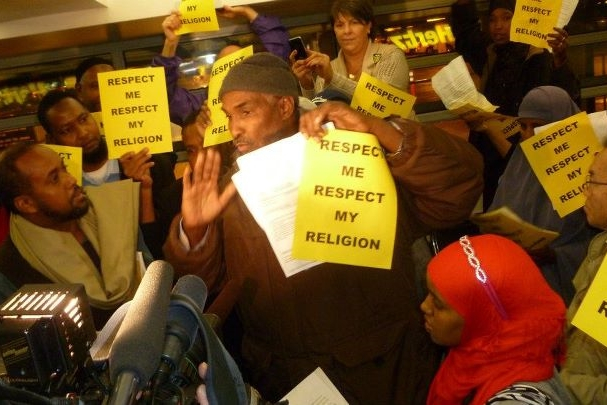 If there's one value the labor movement holds highest, it's solidarity.
A brilliant recent example is Kohler, Wisconsin, where 2,100 factory workers struck against two-tier wages. Most strikers were top-tier workers standing up for their lower-tier brothers and sisters—a point of pride for the union.
This kind of solidarity generally doesn't make national headlines, though. Instead we're fed a steady diet of billionaire Donald Trump's attacks on Mexicans, Muslims, and other working people.
This is the guy whose TV catchphrase was "you're fired," and that American workers' wages are "too high."
We don't plan on giving Trump more attention in our pages. Rather, as we enter 2016, we'll keep highlighting the most promising fights against the billionaire class.
FAITH IN THE UNION
I met Abdul-Basit Haqq, a staff rep with Communications Workers (CWA) Local 1037, at a training to build a "shop stewards army" in the New Jersey public sector.
Haqq is a Muslim and on the board of his mosque. He told me he first got active with his local after a manager unfairly denied him a day off for a religious holiday. A leader in his mosque suggested he talk to the union, which helped him file a grievance.
Haqq became a shop steward and got involved in CWA's Next Gen program, aimed at developing young workers into activists.
At the Next Up Young Worker Summit in Chicago last year, he tracked down Rep. Keith Ellison, the first Muslim-American elected to Congress—and who, incidentally, maintains a near-perfect 97 percent lifetime voting record from the AFL-CIO. He told Ellison that Muslims need to get more involved in the labor movement.
Because many Muslims in the U.S. are doctors, lawyers, and engineers, "we may think of ourselves as only a professional class," says Haqq. "There's a significant number of low-wage workers—cab drivers, workers in meatpacking plants, baggage handlers."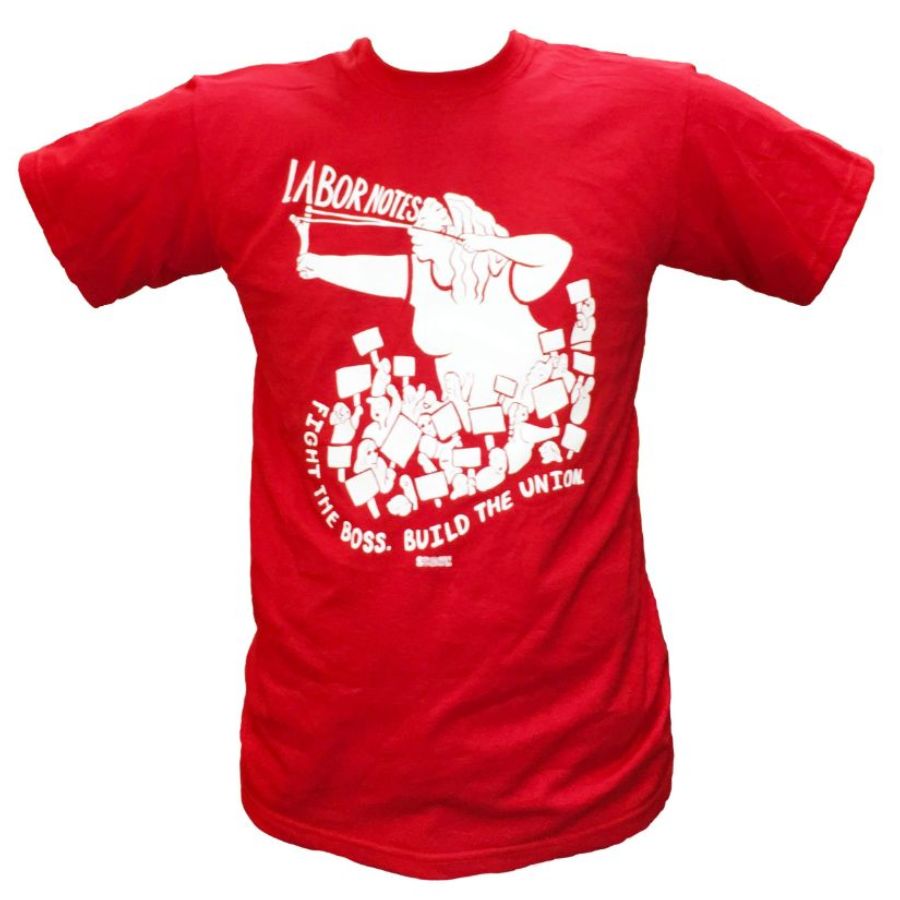 A few months later, Haqq and another young Muslim organizer, Maimuna Syed of the California Labor Federation, set up a panel at the annual Islamic Society of North America conference, which draws 20,000 Muslims from around the country.
The panel topic: "Exploring the Parallels of Islam and America's Labor Movement." Ellison, Syed, and Haqq all spoke, along with Linda Sarsour of the Arab American Association of New York. Local 1037 supported Haqq's attendance.
The panelists made the case for Islam as a religion that promotes activism for social justice, giving it an affinity with the labor movement. Haqq is hoping to organize similar panels in the future, to lay the basis for greater Muslim involvement in labor.
STRONGER UNITED
Solidarity between Muslim and non-Muslim workers is already helping lift standards for all U.S. workers. While the Fight for $15 has made national headlines, it's not so well-known that it grew from organizing by Somali Muslim workers at SeaTac airport.
The breakthrough came when Teamsters Local 117 defended rental-car workers' right to pray, bolstering their confidence in the union. Those activists and their mosque communities became crucial to winning the ballot initiative that raised SeaTac's minimum wage to $15—sparking campaigns all over the country.
And in Minneapolis, the white, Latino, Hmong, and African American members of Service Employees (SEIU) Local 26 have joined their voices to demand that U.S. Bank let their Somali co-workers send remittances to their families abroad.
The solidarity that this campaign built between members—and between communities—has put this diverse union in a much stronger position as it heads into a janitorial contract fight this winter.
We can't fight the bosses if we're divided. Whenever any of us come under attack, the rest have to look out for them. We have to be able to show Trump—and the rest of his ilk—that we've got our Muslim and Latino brothers' and sisters' backs, and we trust they've got ours.
When we go into battle against Alaska Airlines, U.S. Bank, or the state of New Jersey, we need all the unity we can get. And that means we've got a lot of organizing to do.