How Do We 'Change Everything' without Pitting Workers against the Planet?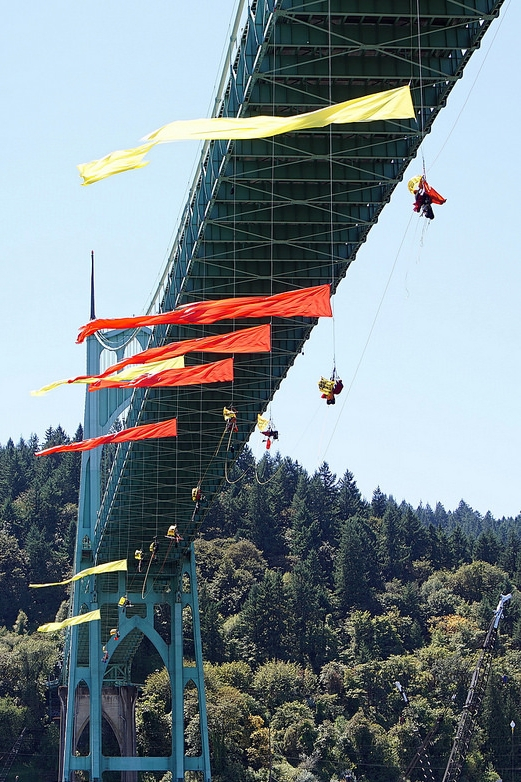 As fights erupted in the Pacific Northwest this summer over fuel export terminals and Arctic drilling, the idea of a just transition has been on my mind.
The late Tony Mazzocchi of the Oil, Chemical, and Atomic Workers (now part of the Steelworkers) coined the term. A "just transition" away from fossil fuels wouldn't pit workers against the planet. Those displaced should be able to count on decent new green jobs and retraining.
"There's a Superfund for dirt," Mazzocchi used to say. "There ought to be one for workers."
SHELL NO?
As Shell Oil's drilling rig and ice cutter churned toward the Arctic, activists in Seattle and Portland, paddling kayaks and dangling from cables, tried to block them. Some unions backed the protests, but not the usually progressive Longshore Workers (ILWU).
Servicing Shell's fleet will provide "an awful lot of family-wage jobs," said Justin Hirsch, an ILWU Local 19 executive board member—at a time when condo developers are eyeing the waterfront and longshore jobs are squeezed by shipping industry consolidation.
Don't get him wrong. Hirsch also says "climate change is a massive issue, and it's going to have to be dealt with by labor."
But he's worried the shift to a green economy offers employers an opportunity to destroy the pay, benefits, and workplace control it took generations of struggle to achieve. Will green jobs be lower-waged and nonunion?
'RIGHT SIDE OF HISTORY'
"You're either at the table or you're on the menu," says Steve Garey, recently retired from the Tesoro oil refinery in Anacortes, Washington, and the presidency of Steelworkers Local 12-591. He wants a voice for fossil fuel workers—separate from their employers—in the changes to come.
"Like any other conversation, it's going to start with 'What's in it for me?' and 'What's harmful for me?'" Garey says. "And at some point I think you have to get beyond the 'me' part, beyond the end of your own nose, and consider what's the greatest good for the greatest number of working people."
He points out even biofuels will need refining. A few years ago Tesoro looked into making jet fuel from a flax-like plant, camelina.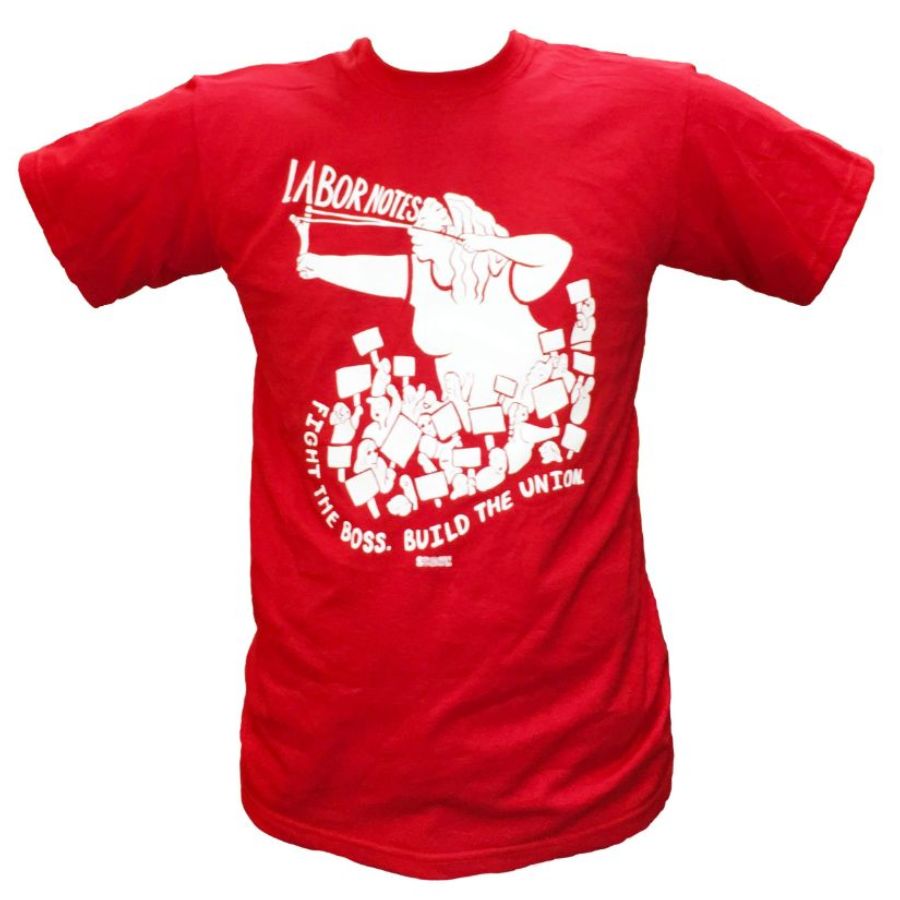 Though it never panned out, "our members in Anacortes got quite excited," Garey said. "It generated quite a bit of discussion. I think they really liked the idea of being on the right side of history."
Such conversations are the order of the day—both inside unions, and between labor and other movements, as in a series of conferences bringing together rail workers and environmentalists. (The next one is in Chicago, September 19.)
"You can't fix climate change by yourself," Garey says. "It's not like the work we traditionally do in our unions where we protect someone's job or get them a raise. It forces you to work with other progressive-minded people."
PRISONS AND HMOS
Mazzocchi applied the "just transition" principle to other social changes, too.
A single-payer health care advocate, he acknowledged that shutting down private insurance would mean lost jobs—the flip side of the cost savings that makes universal care viable. He backed a salary and paid college tuition for those displaced.
The same principle could apply to mass incarceration, an issue the AFL-CIO has begun highlighting. In member trainings it points out that the U.S. is the world's biggest jailer, and that there's a stark racial divide in who gets locked up.
Labor wouldn't have to fear prison closings that included a just transition for corrections workers, who often live in hard-hit areas where union jobs are desperately needed.
As Mazzocchi once put it, the transformation to a better society "cannot be rhetorical.
"It's got to be practical," he said. "It's got to be tangible and understandable and coherent, and we've got to hammer out that program together."