Chicago Teachers Win Relief in Longer Day Battle, but War Not Over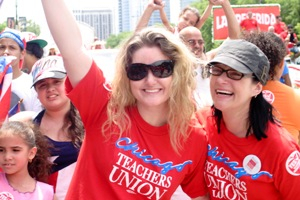 The Chicago Teachers Union won a major victory yesterday when the city halted its plans to increase teacher work hours.
Mayor Rahm Emanuel and the Chicago school board announced in April that they were unilaterally increasing the school day by 20 percent in the fall—without increasing teaching staff or providing proportional compensation for the additional hours.
Chicago teachers already work an average of 58 hours a week, according to a recent report. Under Illinois labor law, the board is not required to negotiate with teachers over work hours.
Under yesterday's interim agreement, students will be spending more time in the classroom when they start back to school next month, but teacher work hours won't spike. Instead, the city will create 500 new positions.
The union also won recall rights for teachers who lose their jobs due to downsizing or school closures. If more than three tenured teachers displaced within the last three years apply for one of the new positions, the job must go to one of them. Currently, Chicago teachers have no recall rights.
While not as strong as recall rights enjoyed by teachers in New York and other cities, the provision is still "precedent-setting," says CTU financial secretary Kristine Mayle. "This is the first recall of any sort that we've ever had. It kicks the door open to us getting real recall for our people."
MOBILIZING GETS RESULTS
The agreement comes after months of member mobilization. Union members have been a regular presence at school board meetings and closure hearings. In May, a sea of 6,000 red shirts marched on the Chicago Mercantile Exchange shareholders meeting to protest government handouts for the Merc while education and other public services are being compacted.
After negotiations deadlocked, the union held "practice strike authorization votes" in schools across the city. Practice made perfect: in June, an overwhelming 92 percent of the union's membership voted to authorize a strike.
According to Mayle, yesterday's agreement proves that people power and direct action get the goods. "It only took 10,000 people in the street, a strike authorization vote, and a fact finder to tell them that they're crazy but, hey, whatever works!"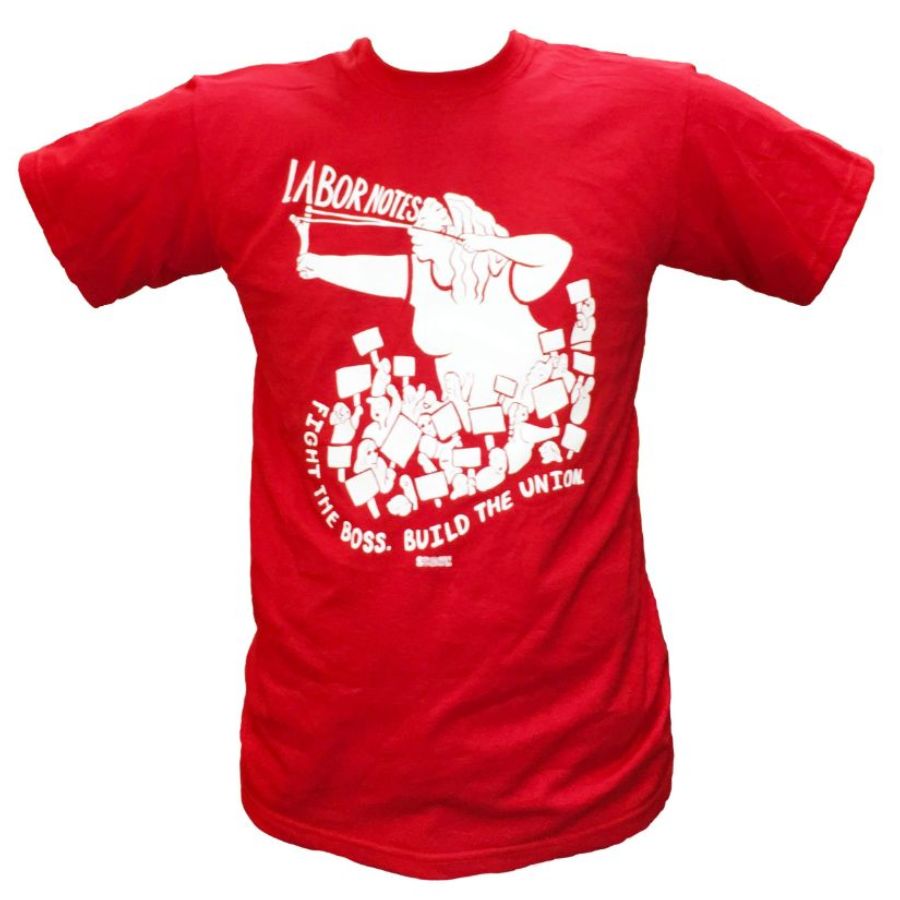 The longer school day has been among the most contentious issues in the heated negotiations between the union and the city. Teachers were angered not only by the imposition of more work without a raise, but by the city's lack of a plan to fill the extra time. Teachers and parents alike
questioned the value of more time in the classroom with no increase in resources or new programming.
The union has been advocating for guaranteed art, music, and physical education for all students, and calling for increased funding for school nurses and social workers.
But Chicago has been slashing resources and cutting programs across the system, especially in low-income black and Latino communities, depriving students at many schools of such basics as libraries and recess.
The 500 new hires will likely fill gaps for much-needed "enrichment" subjects like music, library science, and languages.
"We've been pushing for a better school day and this is our chance to get it," said Mayle.
FULL SPEED AHEAD
Negotiations between the union and the city are far from over. The interim agreement leaves salary and health care costs unresolved, and doesn't address disputes over evaluations and discipline procedures.
And while new teachers will increase the variety of classes offered, the increase amounts to only one additional teacher per school, on average. The change will do nothing to fix the problem of too-large classes.
Until those issues are resolved, says Mayle, the CTU is still "going full speed ahead" with preparations for a possible strike in September.