Koreans Brave Pepper Spray, Thugs to Rally at Crane Sit-In
About 15,000 rallied in the South Korean port city of Busan last weekend to support a woman welder whose lone sit-in atop a shipyard crane has lasted 208 days.
In the control room of the 115-foot crane, Kim Jin-suk, the 52-year-old welder, is protesting her employer's plan to shed 400 workers.
Her supporters, who call themselves the Hope Riders, gathered with more force and in larger numbers than two weeks ago, when 9,000 rallied.
After the demonstration downtown, they moved to an avenue that places them in view of crane No. 85 in the shipyard of Hanjin Heavy Industries and Construction Co. They traveled in small groups on public transit, foregoing a march in order to avert a violent reaction from the riot police. During a July 10 march, the police used water cannons to blast protesters with PAVA—a new and particularly dangerous form of pepper spray—leaving many collapsing.
Union backers say thugs hired by a far-right group called the Korean Parents League blocked the only bridge to the shipyard. They stopped public buses and attempted to waylay the Hope Riders, while hundreds of police stayed on the sidelines. At midnight the thugs left, as if they were not being paid overtime.
At 1 a.m., 15,000 Hope Riders finally converged on the scene, waiting for Kim to speak through her smartphone hooked up with a loudspeaker.
Kim said, "Until tonight, we could not envision getting off the bus of despair that is crashing towards corruption, destruction and barbarism. Now, we have built a bus on our own. On the bus bound for hope and bound for the future, we are all drivers."
Supporters flew 200 sky lanterns, lighting up the night.
Flash Point
Kim's case has become a flash point of national politics and a rally point for labor.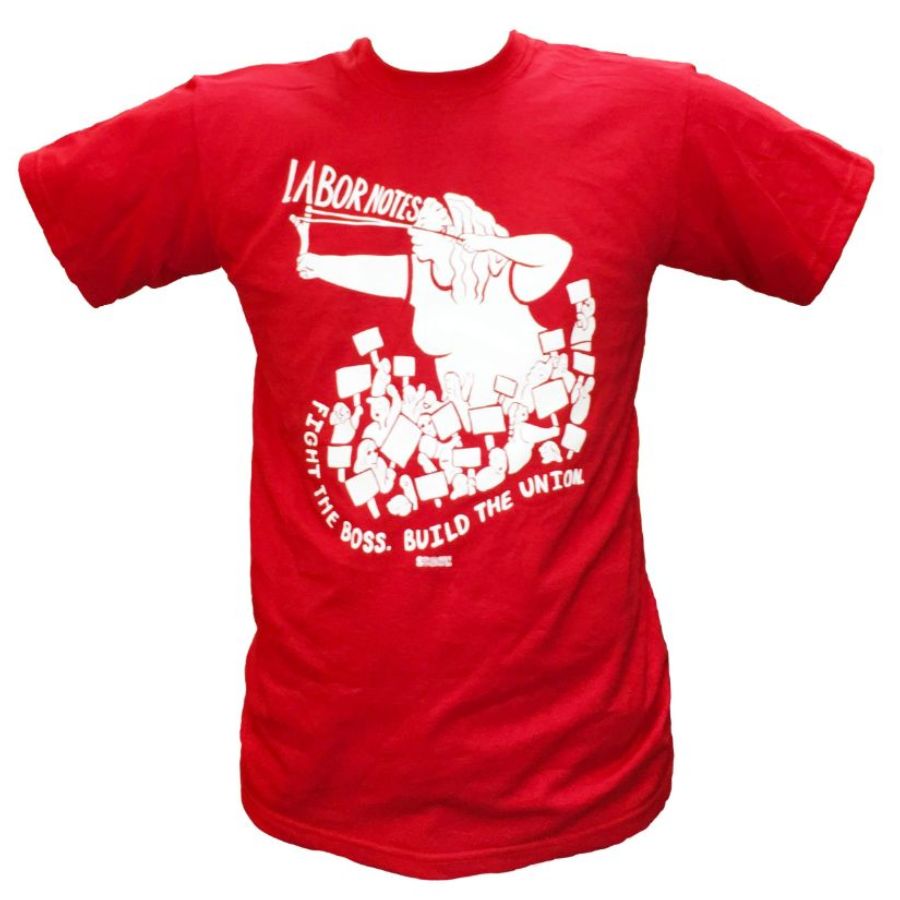 A former leader of the governing Grand National Party called to pull her down from the crane. Kim, who communicates via Twitter at JINSUK_85, tweeted in response, "Pull down housing prices. Pull down household debt. Pull down college tuition."
The Busan district court issued an arrest warrant against a protest organizer July 26, reversing an earlier decision. The Korean Confederation of Trade Unions called a rally for August 20 in Seoul, the nation's capital.
Protection from the Korean government, backed by a skewed judiciary, emboldens business tycoons—like those at Hanjin—because it enables them to bring in an army of private security guards to smash strikes and to win injunctions against strikers with staggering damages, which can reach $1,000 a day.
Running Away to the Philippines
The South Korean government protects Hanjin even as it replaces much of the Busan operations with a shipyard in the Philippines.
In 2009, the South Korean ambassador warned the Philippines senate of "negative investment" repercussions as the senate began a probe into Hanjin's Philippines operation, where 25 workers have died on the job since 2006. The senate's taskforce concluded there were numerous safety lapses, but did not call for sanctions.
After Hanjin crushed a strike in Busan in June, only Kim's lone sit-in and her tireless efforts to build a solidarity campaign have kept Hanjin's job cuts in public focus.
The Hanjin workers' plight is only one among many. The union at Ssangyong Motor Company, which makes luxury cars and SUVs, said at least 15 workers had committed suicide or died of stress-related diseases since August 2009 when the company shed 2,646 employees.
By bringing together new and old generations of activists via Twitter and on the streets, Kim and her Hope Riders campaign are mounting a meaningful challenge to the ruthlessness of South Korea's tycoons for the first time in a decade.
---
Kap Su Seol is a freelance writer in Queens, New York.