VIDEO: Breaking Record, Ohio Labor Files 1.3 Million Signatures
Ohioans needed 231,000 signatures to put a repeal of their state's union-busting bill before voters this fall.
Union and community-group volunteers fanned out across all 88 counties, setting up booths in front of grocery stores and talking with neighbors about the bill, which sweeps away most public employee collective bargaining rights, including the right to strike.
They blew away expectations this week, filing a record-breaking 1.3 million signatures.
Many unions joined up to march in Columbus alongside the semi-truck delivering the petitions, all 1,502 boxes of them.
Joe Weidner of AFSCME Council 8 says the signatures have been checked against voter registration lists, and he predicts 75 percent will survive official scrutiny—still putting the campaign to roll back Senate Bill 5 far ahead of the minimum necessary.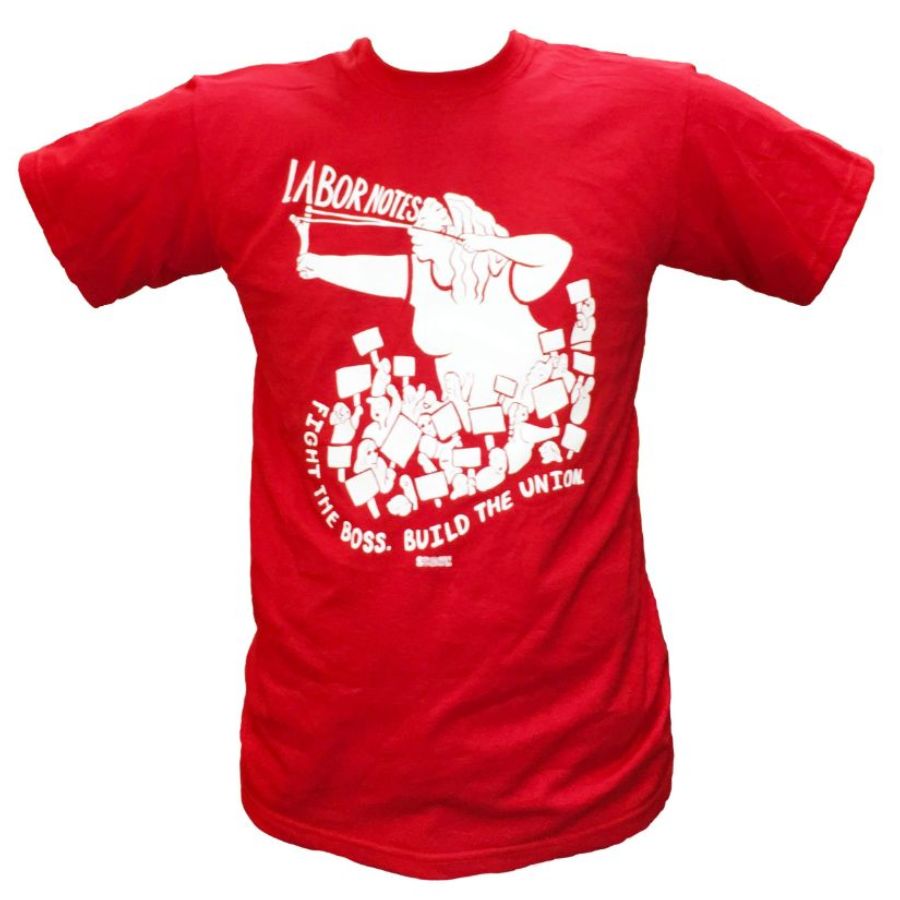 Weidner was impressed by how deeply the message is sinking in. He told of a 10-year-old whose mother works in the unemployment office in Athens. The kid told him he thought schools would get worse under SB5, and since he wants to be a doctor, he wants the law repealed. So, copying mom, he drew up his own petition and took it around class, picking up 14 signatures (which didn't make the official tally).
"It's all hands on deck for us," said Weidner, describing a 24/7 operation since April to collect and tabulate the signatures. Now, he said, they've got to keep the momentum up through a long summer. Ohio unions are planning a big concert, he said, halfway between "Wisconsin and Woodstock."
Here's a great video from the Transport Workers Union from the march to deliver the signatures: