Dumping Pineapples, Not Tea, Philly Longshore Workers Protest Del Monte Fruit's Low-Balling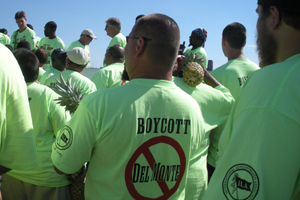 Not a tea party but a pineapple party: Longshoremen's (ILA) Local 1291 in Philadelphia dumped pineapples into the Delaware River on Labor Day to protest the Del Monte fruit company's plans to go non-union.
Del Monte has signaled it will move its banana-and-pineapple importing operation October 1 to a non-ILA pier controlled by Holt Logistics. The shift could cost the ILA in Philadelphia 200-300 jobs and up to 400,000 labor hours, according to local press. Other non-ILA and non-union operations on the Delaware River are already dragging down conditions on the Philadelphia docks and elsewhere.
Between 400 and 500 longshore workers and supporters turned out to spill the pineapples.
The protest played on "the Tea Party syndrome," said Local 1291 President Boise Butler, chuckling. "But it got people to understand that it's organized labor that provides family-sustaining jobs."
Holt makes its money on ILA container operations in Philadelphia, working with shipping lines such as Maersk, MSC, and Hamburg Sud. Those companies currently enjoy labor peace with the ILA under its master contract.
WAGE CUT NOT ENOUGH
The ILA self-imposed cuts of up to $5 million in wages to try to entice Del Monte away from leaving, but the company decided to move anyway. The reduction in work hours could create a crisis for the entire ILA district's pension and health funds.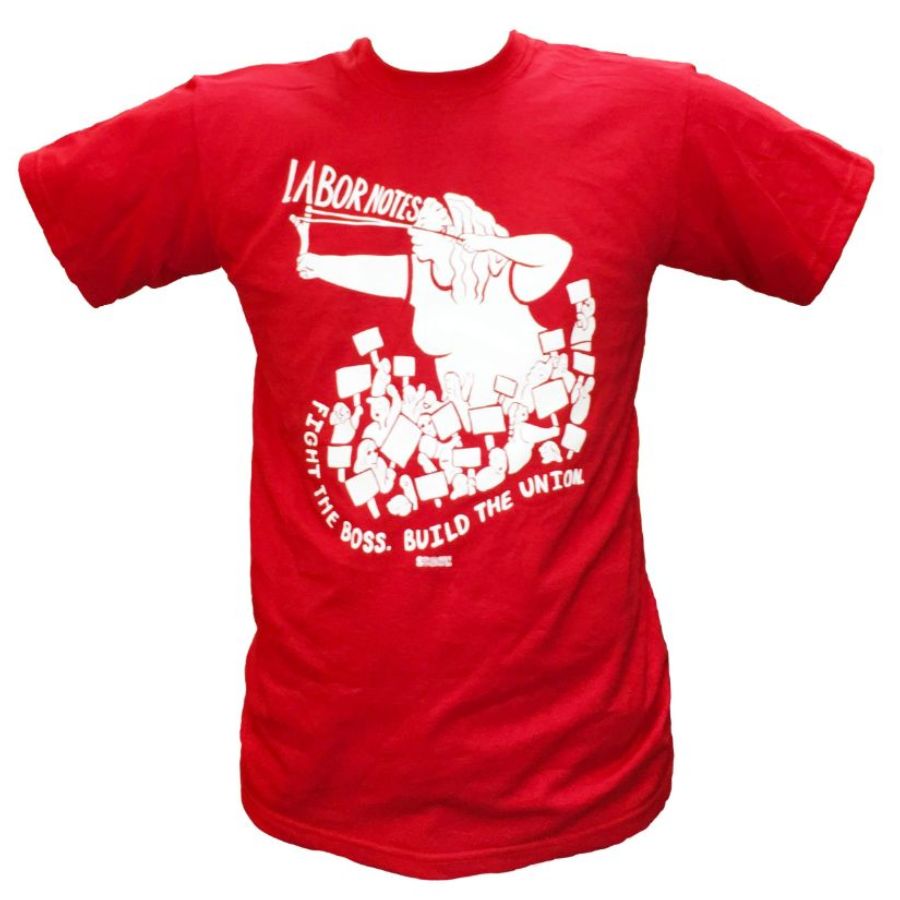 The Holt pier is advertising positions paying as little as $10.50 an hour with no benefits, Butler said. Top pay for these non-union workers is $23, but only a handful make that much. At the ILA port in Philadelphia, pay ranges from $17 to $24.50 an hour for union members working break bulk cargo, like Del Monte's fruit.
Butler says the local tried to organize the Holt pier a few years back, but the company used a mixture of fear-mongering and raises to stave off the union.
The local has already reached out around the globe to the International Dockworkers Council, the West Coast Longshore Workers (ILWU), and the International Transport Workers Federation. Members are demanding that Del Monte unload its ships using ILA labor that earns decent wages and benefits.
Butler said the local will keep pushing, because the blow dealt by Del Monte's low-balling would strike at all dockworkers, not just those in Philadelphia.
"This is just the first step," Butler said. "If Del Monte succeeds here, it sends a ripple effect to other banana shippers, on the West Coast and around the world."