Bay Area Dockworkers Answer Palestinian Call for Solidarity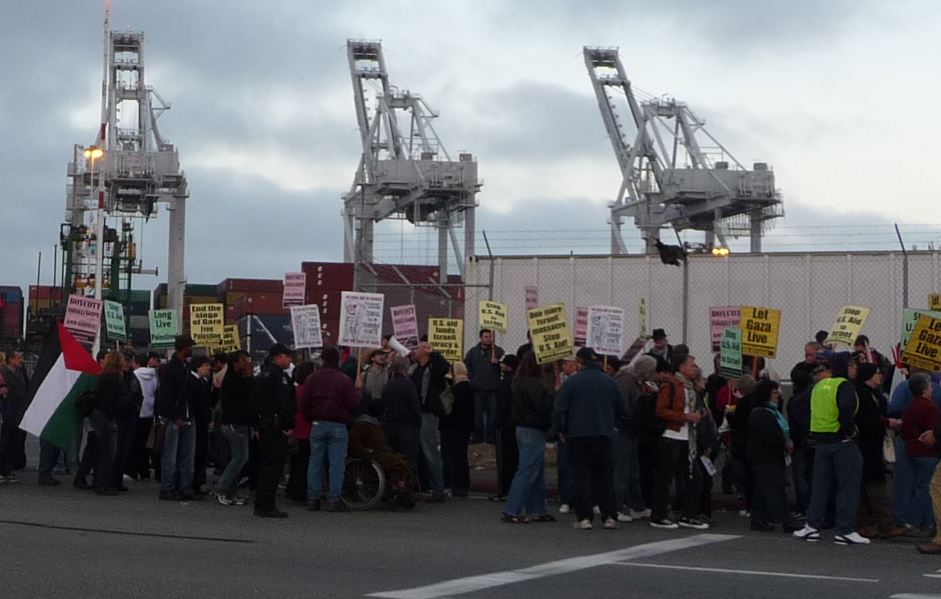 Bay Area dockworkers refused to cross a picket line early Sunday, leaving a ship loaded with cargo from Israel floating offshore.
Seven hundred demonstrators had gathered to protest Israel's May 31 attack on a flotilla attempting to break the blockade on the Palestinian territory of Gaza. The assault on the flotilla, carrying 10,000 tons of aid, killed nine people and injured more than 100.
After members of Local 10 of the Longshore and Warehouse Union (ILWU) chose not to cross the line at the Port of Oakland, citing a contract provision that protects their health and safety, the stevedoring company cancelled the next shift, anticipating another refusal to unload the ship.
The events followed a similar action by dockworkers in Sweden, responding to the call put out by the Palestinian General Federation of Trade Unions (PGFTU) to turn away Israeli goods. Dockworkers in Norway, Malaysia, and South Africa have also said they will not unload Israeli ships and cargo.
The call for longshore unions to refuse Israeli goods was amplified when Israel dispatched commandos in helicopters three weeks ago to seize small ships that were attempting to break the Israeli blockade of Gaza. The humanitarian mission was sponsored by Turkish organizations, and hundreds of unarmed activists were on board.
Israel has prohibited food, household goods, and construction materials from reaching Gaza since the 2006 election of the militant Hamas movement to the territory's government.
Israel, under heavy international pressure since the deadly assault on the flotilla, announced Sunday it will widen the list of goods allowed into Gaza.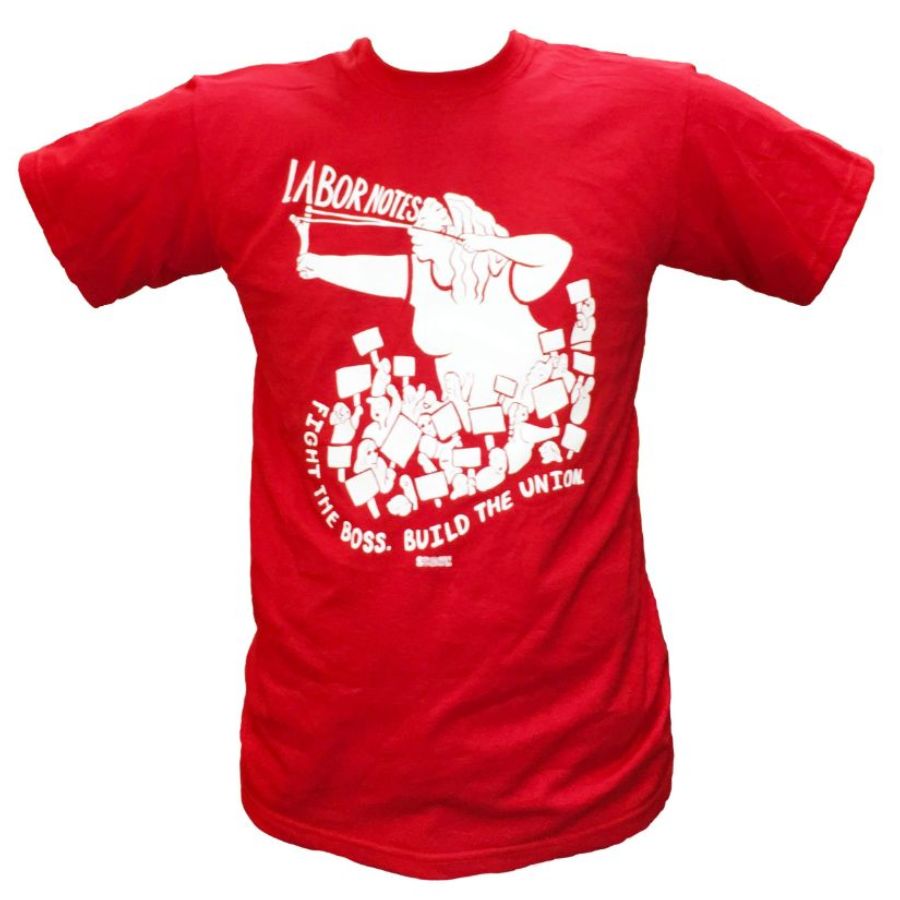 Israel's three-year blockade—and a 2008 military assault on Gaza that killed 1,440 Palestinians and destroyed 4,000 homes along with hospitals and water treatment facilities—has left the tiny territory in ruins, unable to rebuild.
Scores of unions around the world have condemned Israel's blockade and attack on the flotilla, with the Congress of South African Trade Unions calling it "state-sponsored piracy."
Along with US Labor Against the War, Labor for Palestine, a small US-based cross-union network, decried the assault on the flotilla. The AFL-CIO declined to comment.
BOYCOTT STRATEGY
Meanwhile, the South African Municipality Workers, among others, is campaigning to have cities break ties to Israel. Their drive is part of the international Boycott, Divestment, and Sanctions movement, which activists in many countries are taking up to pressure Israel to change its behavior toward Gaza and its own Palestinian citizens. The campaign is modeled after the international movement that brought down South African apartheid in the 1980s.
Palestinian labor is asking for union solidarity in the campaign to sever ties with Israeli businesses, and to support new flotillas attempting to bring essential goods into Gaza.
Manawell Abdul-Al, a PGFTU executive committee member, responded to ILWU Local 10's action: "This genuine solidarity is something we have longed for and expected," he said. "We expected from you nothing less because of your history of defending the oppressed."
Bay Area dockers refused to unload a South African ship in 1984, and would not load bombs headed for Chile's military government in 1978.