Video: Troublemakers Flip Conference into Action with "Hyatt 100"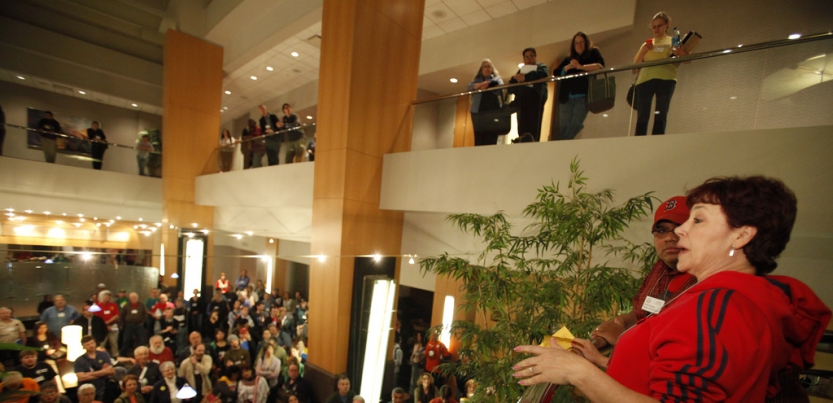 Twelve hundred troublemakers found themselves inside the Dearborn Hyatt for Labor Notes 2010 last weekend. So they took the opportunity to march on the boss. First they heard from Aracelly Arango, one of 100 Boston hotel workers fired from three non-union Hyatt hotels last summer.
The "Hyatt 100" were tricked into training their replacements--subcontracted workers who make half the wages and receive no benefits. Since then, they've linked up with UNITE HERE Local 26 in an effort to get their jobs back, and union recognition too. Arango urged support for a boycott in Boston that has drained millions in business from the Hyatt.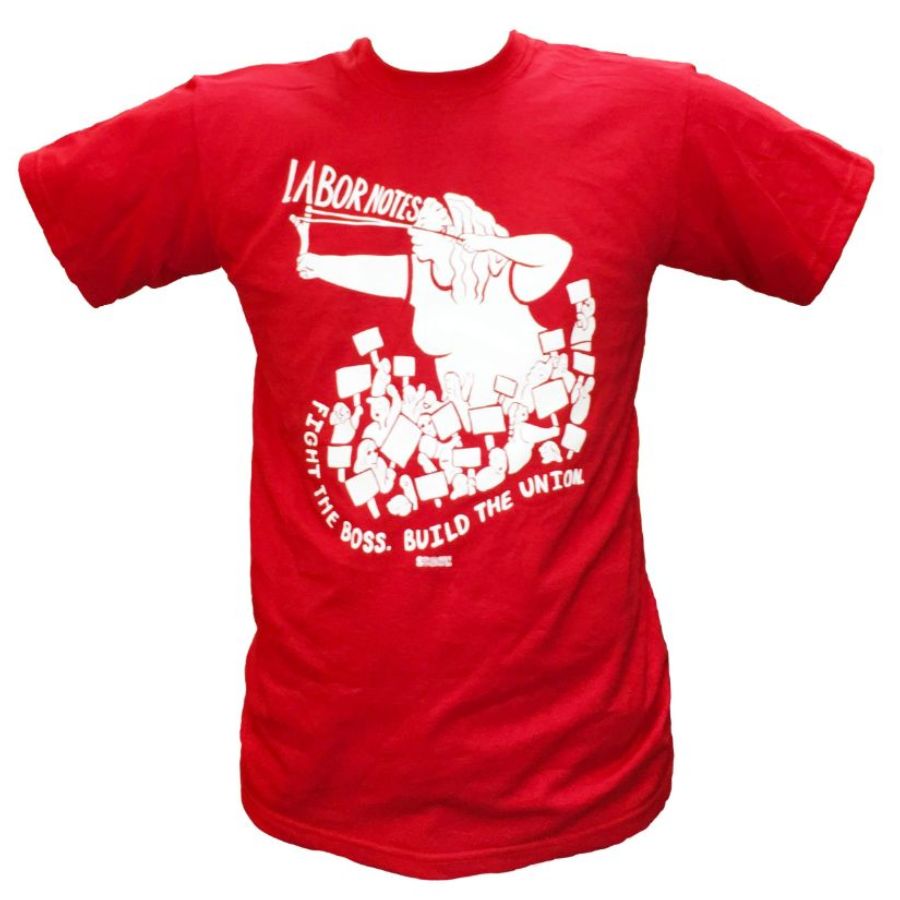 She joined Labor Notes at a meeting with management inside Dearborn's union shop to ratchet up the pressure. The Boston fight has lit a fire under organizing drives at Hyatt hotels in San Antonio, Indianapolis, and Long Beach. If a national boycott emerges from the multi-city campaign to organize and win strong contracts at hotel giants, Labor Notes 2012 will not be at the Hyatt.
Labor Notes Conference 2010 - Hyatt 100 Action from Labor Notes on Vimeo.