Andy Stern's Legacy: Right Questions, Wrong Answers
SEIU President Andy Stern walked away from his post this week, and the fight is on to define his legacy and the future of one of the country's most important unions.
A little on the legacy. Stern started out asking a lot of the right questions.
Under his leadership, SEIU forced the rest of labor to confront its dwindling numbers. Unions needed strategies to organize entire industries, and they needed to devote the money necessary to do it seriously. They needed to roust often-sleepy and sometimes-corrupt local leaders from their complacency. And the house of labor needed friends in the academy, the embrace of community allies, and a welcome sign on the door for immigrant workers.
SEIU led by example, through high-profile organizing drives like Justice for Janitors and by ousting crooked leaders like New York City's Gus Bevona.
But after two decades working to expand SEIU's ranks—and reshaping the union's structure to bolster that aim—Stern drew mostly the wrong conclusions. In his quest to reverse labor's slide, he relied on shortcuts, trying to swell SEIU's ranks by any means necessary—including ways that weaken unions everywhere.
There are plenty of substandard union presidents in the United States, and plenty who are more autocratic, more undemocratic, more willing to sign cheap agreements than Stern—and many that are higher paid. (Although taking a $152,000-a-year pension after musing to a reporter whether "defined benefit pensions can really exist in the long run" is pretty gross.)
But all along Stern asked to be measured by a different yardstick. Too many unions, he told Dissent magazine, "want to glorify trying and struggling and mobilizing and fighting the good fight. We want to be the union that wins."
At the union's 2008 convention, Stern repeatedly invoked history, referring to the union's growth under his tenure as "the largest growth in strength in any union, in any decade in the history of the labor movement." Claiming the union's membership had passed the 2 million-member mark, Stern said this "is not the first time, nor do I think it's going to be the last time, history knocks on SEIU's door." (Never mind that the union's LM-2 filings pegged membership that year at 1.7 million).
And Stern claimed that his effort to change a leadership that was too pale, male, and stale had largely succeeded, producing "the most inclusive, the most diverse, and as a result the most aggressive, the most effective fighters for justice our countries have ever seen."
At the end of Stern's tenure, the union has come up short.
WHO'S UP NEXT?
Who steps to the bully pulpit Stern created? What will remaining leaders do with this history? The fight for the presidency is between heir apparent Anna Burger, SEIU secretary-treasurer and Change to Win chair, and Mary Kay Henry, from the union's health care division.
Burger has worked with Stern since he was president of a social workers local in Pennsylvania in the 1970s. She will take the presidency for 30 days, when the international executive board will vote on Stern's successor.
Burger has headed the union's ever-expanding political operation, including the tens of millions spent on Change that Works, an accountability effort that spent the better part of 2009 in an outside-the-Beltway push to hold newly elected lawmakers feet to the fire on the union's legislative priorities: immigration reform, health care reform with a strong public option, and the Employee Free Choice Act. (How'd that work out?)
Burger has also been increasingly in charge of SEIU's day-to-day operations for the last several years, as Stern was off promoting big ideas during his frequent trips to China, think-tank conferences, and the White House. (Stern loved being lionized as a labor statesman, the only one the intellectuals would consider inviting to their confabs, and it's likely he'll continue in this vein in retirement.)
Henry's background was in health care organizing in California. She is likely to push reallocating the union's resources to devote more to organizing than to politics. She is reportedly interested in making peace with the rest of the labor movement and ending the raids on UNITE HERE. She is not, however, any less dedicated to snuffing out the breakaway National Union of Healthcare Workers (NUHW) than is Burger. She has been heavily involved in the trusteeship of the big California local, UHW, that led to the founding of NUHW.
SHORTCUTS WITH EMPLOYERS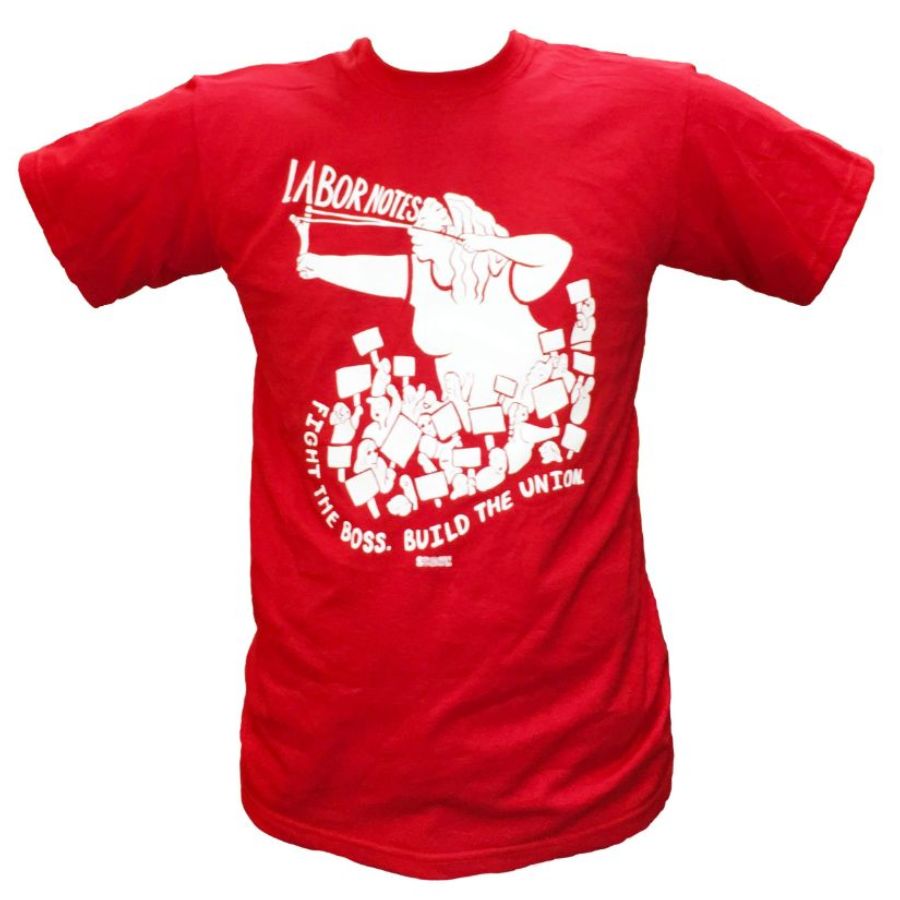 Neither Burger nor Henry is likely to up-end SEIU's organizing philosophy. Stern seemed to lose faith, if he ever had it, in the ability of working people to lead their own locals, much less labor's revival.
Stern reorganized the union to look more like a corporate flow-chart chart than a democratic, grassroots organization. Local leaders who challenged Stern's plans were swept aside in trusteeships and mergers as "local unions" became conglomerates spanning multiple states and encompassing hundreds of thousands of members. Workplace representation was eased out in favor of an 800 number to call.
In the private sector, Stern's quest to organize "wholesale, not retail" turned the union's focus from the shop floor to the boardroom.
The union started to spend energy organizing employers rather than workers, with corporate campaigns, strategic research, political deals, and industry template agreements. These tools became a substitute for strategies rooted in members' own power on the job, and at least in the case of template agreements they actively undermined that power.
One example was SEIU's former partnership with UNITE HERE in the food-service industry, called Service Workers United. To seal deals with multinational employers such as Sodexo, contract standards were settled before the first worker signed a card. Workers faced termination if they slowed down or picketed. The companies reserved the right to choose where the union would organize, and how many total members could join. Unsurprisingly, employers used this power to scatter "permitted to organize" sites across the country, forced the union to pull the plug on other drives, and imposed widely varying contract expiration dates.
As longtime SEIU leader Jerry Brown noted, this model of partnership with employers leaves workers "as a third party in a relationship with union brokers and employers—the very antithesis of true rank-and-file unionism."
Only after a period of open conflict, Brown argued, can "strong unions and engaged members enter into mature, cooperative relationships" with their employers. By contrast, the arrangements Stern's SEIU used looked more like "company unionism."
TOO MUCH SPIN
The showers of praise Stern's exit has prompted highlight another legacy of his time at SEIU, the triumph of spin over straight talk. No union has more self-consciously managed its public image or trumpeted its successes than SEIU. Stern was a master, along with his Change to Win colleague, James Hoffa, of "celebrity unionism."
He seemed to think that being on the cover of the New York Times magazine made him powerful, not just visible. Stern forgot that it's more important for a union to be in the news because it's fighting the boss than because its staff is good at spinning stories to reporters. The bully pulpit loses its value without something behind it, the picket line, the slowdown.
SEIU's vaunted growth, meanwhile, has been mostly in the easier-to-organize public sector. In the Stern era 75 percent of new members came from the public sector and among publicly funded homecare and childcare workers, according to the union's own numbers.
Among other labor leaders, it's unclear whether Stern was most unpopular for splitting the AFL-CIO and founding the Change to Win federation, for his raids on UNITE HERE, for his grandstanding partnerships with employers, or for being anointed by both the media and the Democratic establishment as the labor leader of the times.
He often functioned as if SEIU's grand vision were the only one that mattered. He announced a partnership with Wal-Mart, labor's least-favorite employer, to work for health care reform—without informing the UFCW, the union trying to organize the company. SEIU staffers actively tried to suppress health care activists in and outside labor pushing for a more sweeping version of health care reform than SEIU deemed politically feasible.
TIME FOR A NEW DIRECTION
Stern's departure may provoke some serious reflection about SEIU's current direction. The union badly needs it, and so does the rest of the labor movement. But a bold new direction from SEIU's upper echelons is unlikely.
Most top leaders don't come from the ranks, and they got where they are by impressing people in HQ. Besides, these are the same leaders who've lined up behind Stern—whatever their personal misgivings—as he smashed one of SEIU's most vibrant locals and squandered tens of millions on an ill-fated raid on UNITE HERE. A new president is unlikely to temper the union's current modus operandi—unity at all costs.
Despite everything, SEIU does have members, leaders, and staffers who are among the best in the movement. Hopes for reform from above are always fleeting. The question now is whether the union's top-down internal culture is too far gone to allow the ranks to step up and chart a new course.