Berkeley Gets Rolling Before March 4
Rebecca Tarlau and Julia Chang contributed to this report.
The student-worker movement that's emerged in California over the past five months is gearing up for a strike and day of action. On March 4 students all over the state will strike, march, and occupy buildings to keep education accessible to all—and ensure sustainable jobs for those working in education.
Though Berkeley campus unions have not called a strike, they'll join other actions while many student groups including the Graduate Student Organizing Committee and the General Assembly have called a student strike. There are major actions planned at every state school and UC campus, and many community colleges. The call for action has also been picked up around the country and internationally.
Students at Berkeley developed the "Rolling University," taking over four campus buildings in four days last week. After coordinating with supportive building managers, students reclaimed public spaces to build for March 4. Professor Nelson Maldonado-Torres spoke about the need to "decolonize" the university—our struggle, he pointed out, is not merely to "save" the university, but to transform it.
That's what the Rolling University set out to do. Organizers got together to imagine what a cooperative, non-privatized university might look like. The solidarity-building exercise drew many who had not been deeply involved into discussions of our movement. Now there's a buzz on campus around March 4, just a few days away.
The week kicked off in Dwinelle Hall with student-faculty panels, including one covering student-worker uprisings of the last century: from demonstrations in Argentina in 1919, to the nine-month student occupation of that National Autonomous University of Mexico in 1999.
In an effort to create more critical awareness around gender, race, and sexuality, four students presented a feminist response to the current student movement, generating a discussion of how to conduct organizing meetings so that less dominant voices can be expressed and heard.
Tuesday at Barrows Hall, the Rolling University tackled budget cuts and their disproportionate effect on working people and communities of color. After a student-worker potluck, administrative staff from the Coalition of University Employees (CUE) and several non-union workers spoke about the hundreds of layoffs, reduced wages, and attacks on job security. A clerical worker detailed how terrified her colleagues were to voice their concerns for fear of retaliation by management. Her husband has been laid off, and if she loses her job they would not have health insurance. Other workers linked staff reductions to speedups, which in turn have led to health problems.
There have been victories along the way to March 4. Campus activists celebrated last week when the administration gave in to demands from AFSCME to stop outsourcing campus bus jobs. Since the outsourcing began last fall, the union and student groups have struggled to get the old drivers reinstated. The union had planned to picket a speaking engagement by Bill Clinton sponsored by Richard Blum, a UC regent and multi-millionaire financier. The administration didn't want to risk being embarrassed in front of the former president.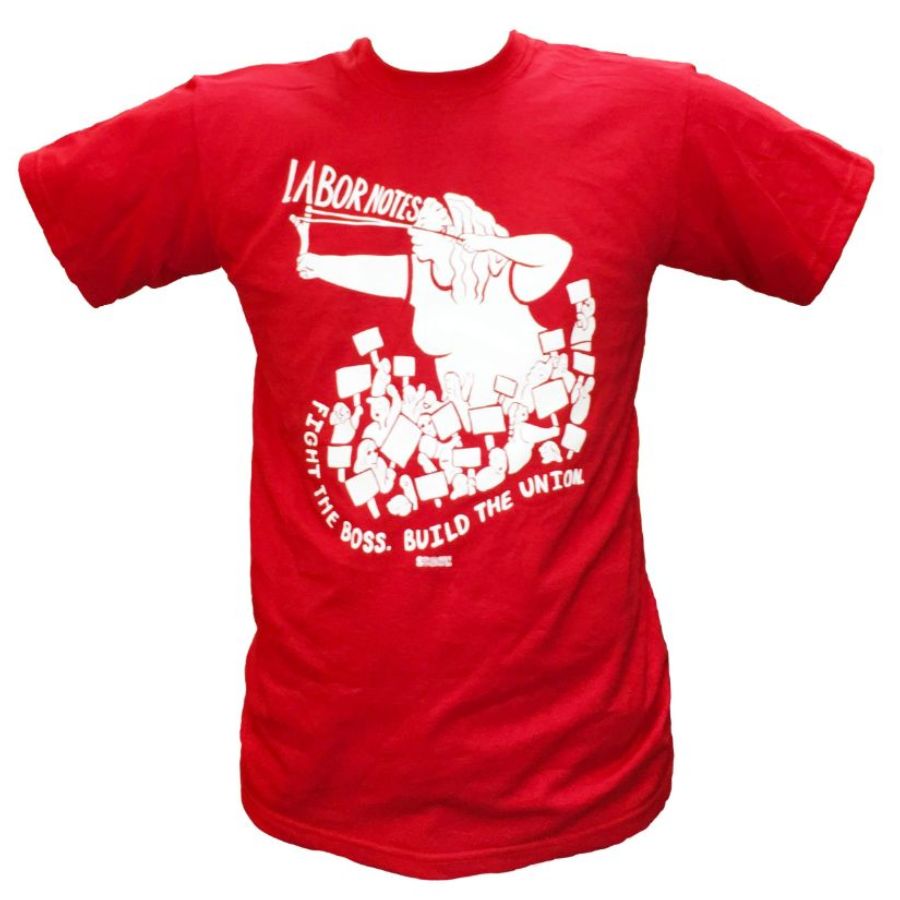 On the final day of Rolling University, organizers at the Graduate School of Education organized panels on oft-ignored issues in the larger campus debate: questions of equity, access, and race in K-12 schooling.
Professors hosted discussions about the purpose of education and explored California's fiscal situation. Students also gathered to talk about violence in schools from kindergarten through the UC system—an attempt to challenge the idea that universities are an unproblematic public good. Schools, argued grad students, are also sites where weapons and policies of mass destruction are developed, and where children and youth are punished and criminalized.
Students and teachers from high schools in the Bay Area ran a forum with Berkeley students in teacher-credentialing programs, who spoke about how to directly address race and equity through their work in K-12 schools. The day came to a close with performances from Oakland high school students from Youth Roots, a political "ARTivist" music and dance group. The meeting with K-12 teachers and students builds for March 4's convergence of activists from all levels of public education.
Later that night a dance party was held on Sproul Plaza, after which around 200 students occupied nearby Durant Hall—the former home of the East Asian library now being renovated for use by deans. The students dropped a banner from the top of the building reading "College of Debtors in Defiance." They released a statement denouncing the university's embrace of construction over instruction and the de-funding of the East Asian Languages program. Campus police came to the scene but made no attempt to disrupt the occupation.
The mood was jubilant when occupiers marched and danced back out onto Sproul Plaza. An impromptu march spilled onto campus, during which a few students knocked over trash cans, smashed store windows, and lit dumpsters on fire. A tense standoff with police ensued, some students were attacked by the police, and two people were arrested. The administration took the opportunity to denounce the destruction and dismiss students' issues.
MARCH 4 COMES EARLY
Mobilizations at other UC campuses have also come early. Students and workers at UC Irvine occupied the main administrative building protesting, among other things, outsourcing and layoffs. Hundreds of students at UC San Diego and UCLA occupied their respective administration buildings in response to racist incidents at UC San Diego: a campus television station defended a derogatory fraternity party, and a noose was found in a campus library. With the re-segregation of higher education a central issue in the March 4 protests, these actions are directly related to the larger movement.
There's been a sustained attack on California schools as a result of the budget crisis. But when the University of California lays off thousands of its lowest paid workers, who are frequently immigrants, while the president enjoys $800,000 in compensation a year, it is also clear that there is a crisis of priorities.
Since none of our demands about reducing tuition, ending furloughs and layoffs, democratizing the regents, or re-hiring laid-off workers have been met, March 4 could not be more important for our struggle.