Workers and Homebuyers Pummel Pulte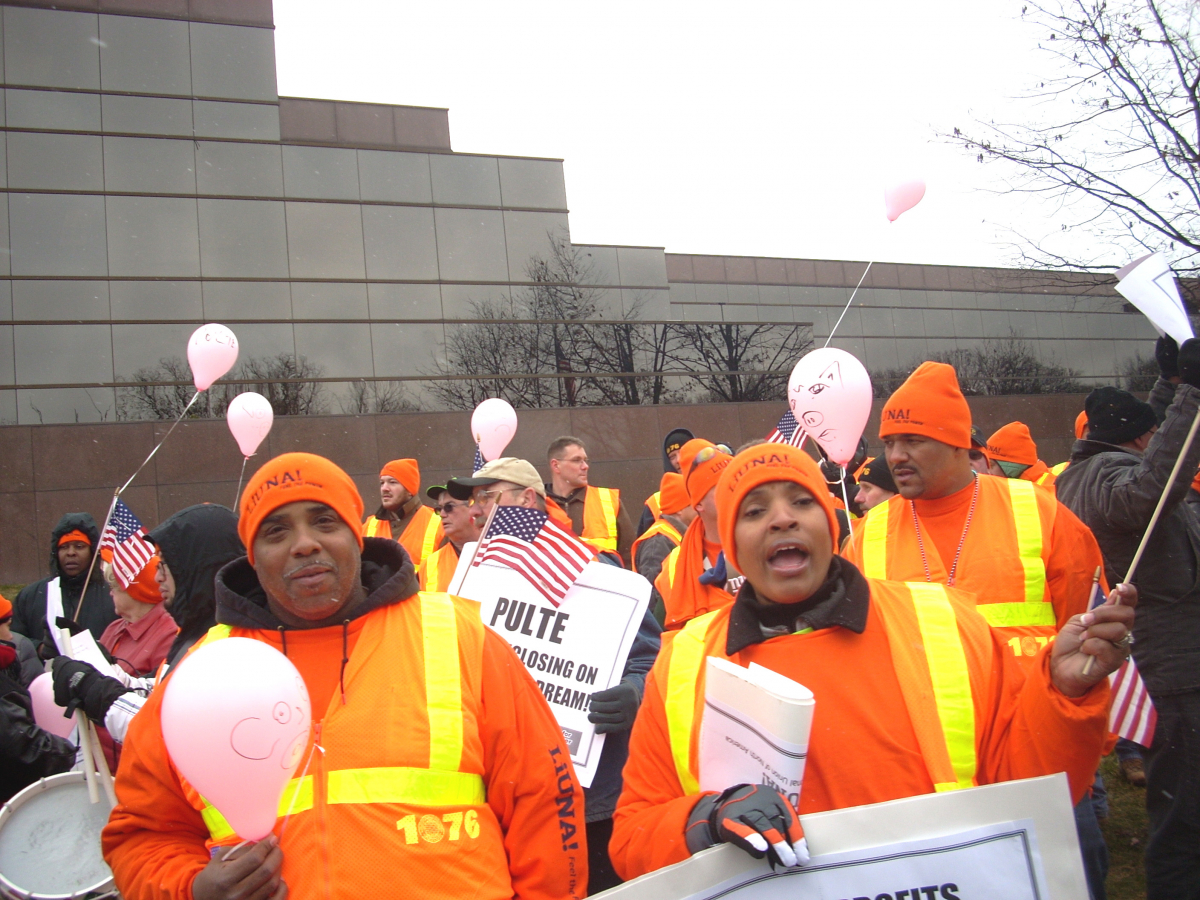 Bloomfield Hills is a Detroit suburb dotted with sprawling corporate office compounds, columned mansions, and stores like Saks Fifth Avenue—a haven for members of the managing class, insulated from the blight and devastation they helped create that surrounds them in Southeast Michigan.
But things got interesting in suburbia yesterday as 200 Laborers and community supporters rallied in front of Pulte Homes' headquarters. The rabble-rousers were calling attention to the residential building company's abuse of workers and homebuyers.
The event was the final destination of the 3,300-mile "Build America So America Works" caravan, which carried both Pulte workers and people who bought houses from Pulte and its subcontractors across the country to demonstrate in 10 cities.
Corporate homebuilders like Pulte both build and sell houses, acting as agent, lender, and appraiser. Ninety-two percent of people who bought Pulte houses in 2007 and 2008 got mortgages from the company, many of them of the "exotic" variety that have led to record foreclosure rates.
The houses are built by subcontractors that Pulte hires, and they have repeatedly quashed union organizing drives, stolen workers' wages, and driven workers so hard that both worksite safety and construction quality are compromised.
Caravan member Roberto Franco was fired for trying to form a union at a Pulte construction site in Tucson, Arizona.
"We were tired of being abused," he said, adding that workers in Tucson were expected to work overtime to finish projects, up to 60 hours per week, but were paid only for the first 40. He was fired along with six other workers for trying to organize and requesting wages that were not paid.
Pulte's largest subcontractor recently settled a lawsuit for half a million dollars of stolen wages.
FORECLOSING THE DREAM
Despite below-freezing temperatures and a light dusting of snow, high spirits marked the rally in a nearby hotel parking lot. Clergy prayed, and neon caps, shirts, and vests were distributed, creating an impressive display of color against the snow.
"This is not a union issue but a moral issue," said Randy Mayhew, the Laborers' organizing department director. He explained that the company netted $1 billion in profits between 2000 and 2008 and is now asking for $1.3 billion in tax relief in the down housing market.
After the opening rally supporters piled onto two buses, pouring out in an orange flood onto the front lawn of Pulte headquarters a few blocks away. Security guards blockaded the driveway into the facility with their vehicles.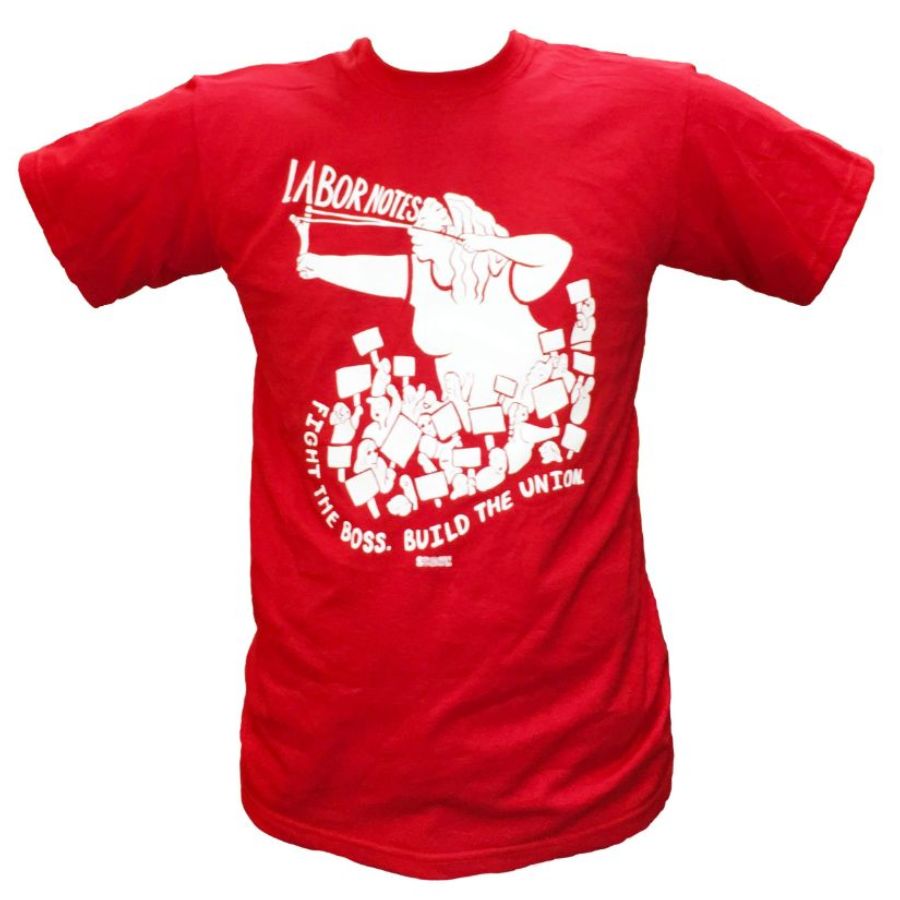 A handful of Laborers immediately went to work constructing a ramshackle home right on the green, plastering it with signs reading, "Pulte: Stop foreclosing on the American dream," while a team across the street inflated a two-story, cigar-chomping pig in a suit and top hat. The crowd belted out chants accompanied by a drum corps of bucket-beating Laborers.
The company had refused repeatedly to meet with workers and homeowners to address their grievances, and workers were rebuffed again when they called during the protest to schedule a meeting.
The demonstration was organized by Laborers Local 1076. They were joined by fellow Laborers, UNITE HERE, Jobs with Justice, Interfaith Worker Justice, local clergy, and the Restaurant Opportunities Center of Michigan. Santa Claus was on hand to lead carols, announcing that Pulte management was at the top of his naughty list.
Jose Padilla, who worked for a Pulte subcontractor in Nevada for more than 11 years, could help Santa see why.
"We're working so hard to make money for them and they don't take care of us," he said, adding that workers "don't have benefits, holidays, or vacation time."
Pulte workers outlined how management pressure to speed up production hurts both workers and homebuyers.
Workers are not given enough time to do their jobs correctly, and subcontractors are not given enough money for supplies. That means cutting corners in safety and construction, which leads to worker injuries and to houses that develop problems soon after buyers are trapped in mortgages—which also benefit Pulte.
Pulte followed the Wall Street script for mortgages, selling its stock of risky loans to big banks, washing its hands of responsibility, and contributing to the housing crash and subsequent economic mayhem.
Enough, said workers who had traveled thousands of miles to gain an audience with their ultimate employer.
"Other Pulte workers need to stand up," Franco said. "We work like it's the 1800s."
See http://www.AllianceForHomebuyerJustice.com, where you can find out more about the issues, contact the campaign, and share your story.