Detroit Teachers Agree to New Contract Deal—Sort Of
The pieces of the Obama education plan are coming together in one of the country's most troubled school districts—but not everyone in Detroit is happy about it.
Obama and Secretary of Education Arne Duncan have gotten the strict attention of state legislators, charter companies, and teachers after announcing that states can qualify for a piece of the $4.35 billion in federal dollars devoted to public schools. But the money's not free.
Only by opening the way for more charter schools, tying teacher evaluations to student test scores, and squeezing union contracts do states stand a chance at getting the cash. The Detroit Federation of Teachers ratified a tentative agreement last week after months of talks. Robert Bobb, the state-appointed emergency financial manager for Detroit schools, had called for a 10 percent pay cut over the summer, which brought out thousands of teachers in protest.
But the rally signaled the end, not the beginning, of the union's effort to mobilize teachers. DFT President Keith Johnson extended negotiations to ensure teachers and students were in class on "count day"—when attendance tallies set state funding levels. He emerged in mid-December lauding a three-year tentative agreement that averted Bobb's pay cut, but which asks teachers to "invest" upwards of $10,000 each in the district over the course of the next two years. The $250 reduction to each check for 40 pay periods is being promised back to teachers upon retirement— presumably, by then, the district will have climbed out of its $219 million hole.
Combined with "alterations" to members' health care coverage, Bobb claims the deal will save the district $100 million over the life of the contract.
But members of the union's Election Committee are crying foul after Friday's ratification vote, which turned up about 60 percent approval. They have filed an internal challenge to the balloting process which could end up in court. They claim 16 schools did not have votes counted at all, while 150 of the 5,600 ballots counted were marked ineligible because teachers had not just checked the "no" box but had written in stronger opposition like "hell no."
Bobb has rooted out corruption in the district—bringing in federal officials and auditors and canceling the district's checks to hundreds of "ghost" employees. But he's gone hard at teachers too, at the urging of the mayor, corporate philanthropists, and a parent organizer who wants to see teachers "go to jail" after the dismal returns on student test scores this month.
He closed a slew of schools and handed a majority of the district's high schools to private management companies last summer. Dozens of principals were fired (sparking student walkouts) and thousands of teachers were forced to re-apply for their jobs.
Then came the contract talks. The new agreement has some positive aspects, including the option for schools to establish School Leadership Teams by a 2/3 vote of the staff. The SLT, composed of administrators, the union building rep, and four teachers will make budgeting and academic decisions for the building. But in line with Obama's vision, the union also agreed to school-based merit pay and the creation of "priority schools," which aim to turn around low-performing district sites. Critics say the schools—staffed by union teachers under altered work rules—are one more avenue for private management companies to gobble up the district.
The DFT's Johnson set a conciliatory tone in the Detroit Free Press, responding to Bobb's early contract demands: "Reform doesn't have to come at the expense of the rights of our teachers, but the days of union versus management have to end right here, right now," he said. In a letter to members, he pushed hard for a "yes" vote, warning that a rejection would only push Bobb to more regressive bargaining, and at worst, to move on his threat to put the district through bankruptcy proceedings.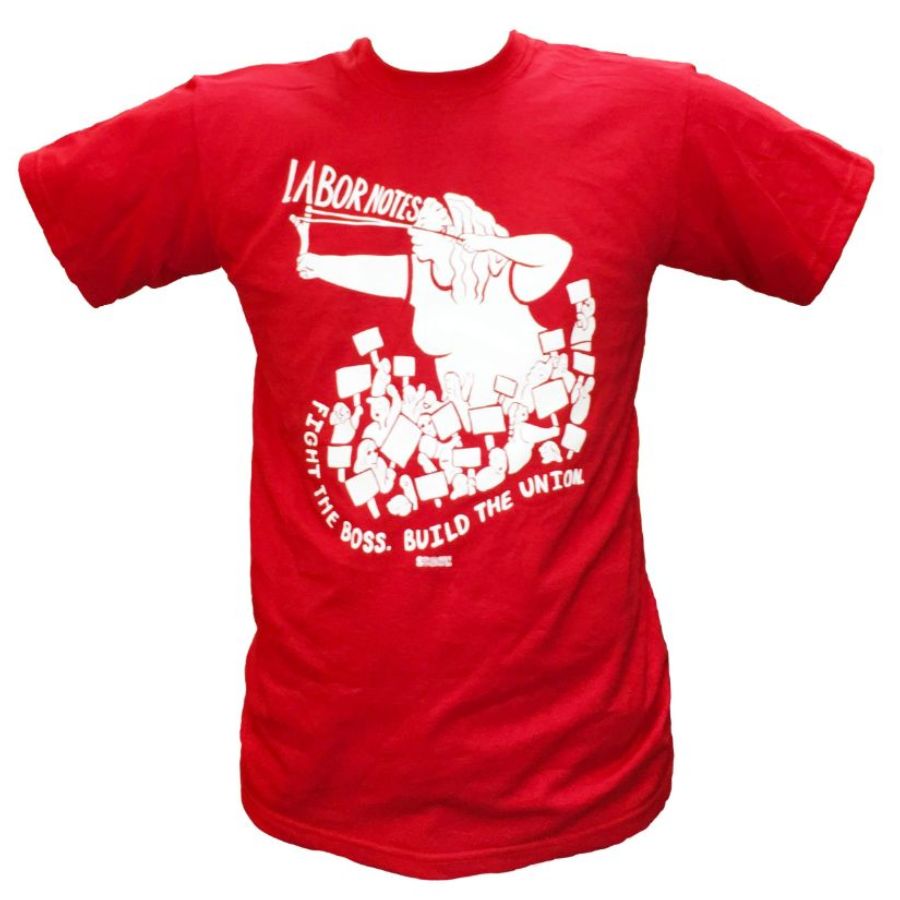 At contentious membership meetings before the vote, teachers blasted the proposal, as well as the ballot procedure, which they say was tainted by Johnson's electioneering and a host of other irregularities: ballots were sent to members who had died or left the district, while many teachers at newly opened "reconstituted" schools did not receive them at all. Other ballots were sent to closed schools, and multiple ballots were sent to members at their school and home addresses. The Election Committee alerted Johnson in a letter and called for a delay, but DFT leaders pressed on with the vote.
Johnson painted the doomsday scenario again in his letter to members. If they didn't accept this deal they could expect: higher health care premiums, a permanent pay cut, frozen salary steps, no compensation for teachers with oversized classes, and "potential layoffs" of 20 percent of the union membership. It could even "conceivably totally eliminate the Collective Bargaining Agreement between the DFT and DPS," he wrote, adding in capital letters, "This is not a scare tactic, this is the reality!"
Johnson is right—sort of. Bobb has not been shy in exercising expansive powers to drastically restructure the city's schools. But some rank and filers claim the DFT chief has his allegiances mixed up, and the resulting contract has proven not much better than his prophesies of disaster. At a press conference following announcement of the ratification, angry teachers launched insults from behind Johnson while he lauded the agreement in front of the cameras.
Opposition organizers composed of two caucuses formed a "vote no" committee, and are now collecting signatures to recall Johnson from the union presidency. The day after the vote results were announced, they already had 800 of the 1,000 signatures needed to put Johnson's tenure to a vote. Several building representatives, some of whom refused to administer the ballots at schools, and individuals on the union's election committee are continuing to challenge the vote results, which local and national press have been quick to celebrate.
Meanwhile, the Michigan legislature passed new education laws aimed at winning some "Obama dollars" to shore up hurting school budgets—cuts have come down even in Detroit's suburbs in the last few weeks. The new law opens the doors for more charter companies, especially those that set up shop in low-income neighborhoods and among "at-risk" students.
Throughout Michigan another state-appointed "czar" will be empowered to oversee the closure or takeover of failing district schools—a shake-up that will strip "ineffective" teachers of job security provisions in their union contracts. While state union leaders acknowledged that the pressure on states to adopt new rules is coming straight from the White House and is nearly too strong for them to fight, they are challenging provisions of the new law that strip teachers of their contractual rights.
Detroit teachers continue to call for another contract vote after the holidays, and will consider putting the union president up for recall at DFT's general membership meeting January 14. Meanwhile, Detroit has garnered national attention. American Federation of Teachers President Randi Weingarten bought an ad in the New York Times giving Detroiters a pat on the back for seeking "innovative approaches to save money."
On Fox News, Shepard Smith lectured two Detroit education figures about the city's recent record-setting failure on standardized math tests—claiming that he would try to "burn the place down" if he were a parent in the city.
There's lots of blame to go around for Detroit's inept and corrupt public schools. But the condescension and racism that litter the discussion about the city's educational future have had no small part in catalyzing the district's decline.