AFL-CIO Convention: We'd Like to Thank the Academy...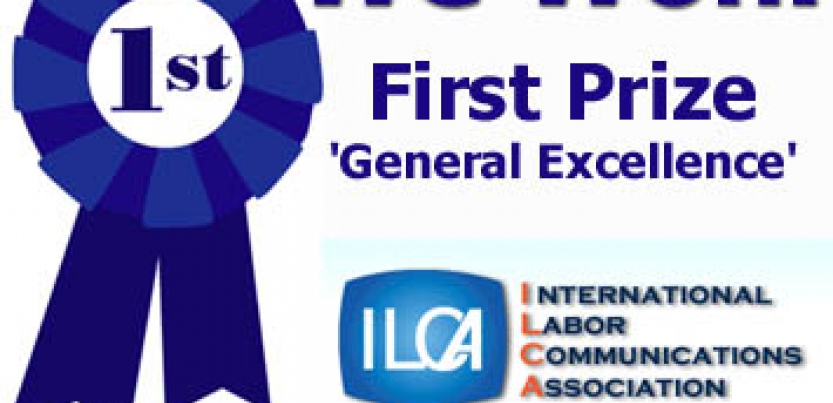 Labor Notes started the AFL-CIO convention week with a little something to celebrate: we took home first place for general excellence among national labor publications, in the International Labor Communications Association Labor Media awards. ILCA is the organization of editors and reporters who put together local and national union newspapers, magazines, and electronic media.
Jane Slaughter's piece on how unions were talking about race in the 2008 election, available here, also won an honorable mention in the Best Analysis category.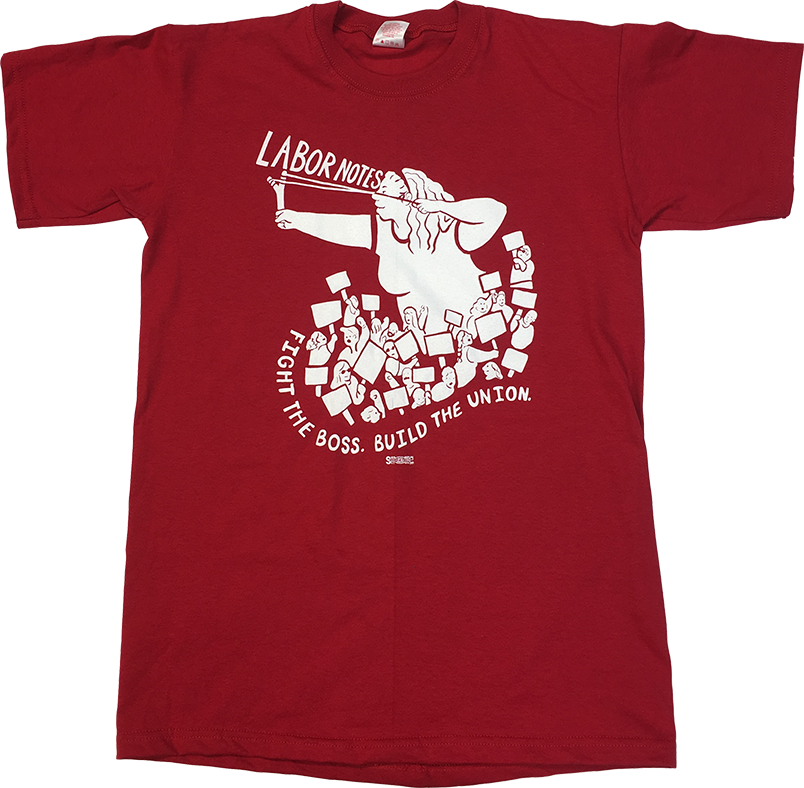 Help Put the Movement Back in the Labor Movement
Become a Labor Notes Monthly Sustaining Donor
Monthly donors receive a free "Fight the Boss, Build the Union" T-shirt and a subscription to our magazine. Donate Now. »
A fitting tribute in our 30th anniversary year!
Unfortunately, there were so many awards presented at ILCA's banquet that our moment of glory lasted all of four seconds. Maybe next year we'll have to apply in more categories…