Labor Notes Silent Auction
We are planning a silent auction at the conference, with the proceeds going towards supplementing Labor Notes' shoe-string budget.
If you have a vintage labor t-shirt or a memorable picket line sign that you could donate to Labor Notes contact us at conference [at] labornotes [dot] org.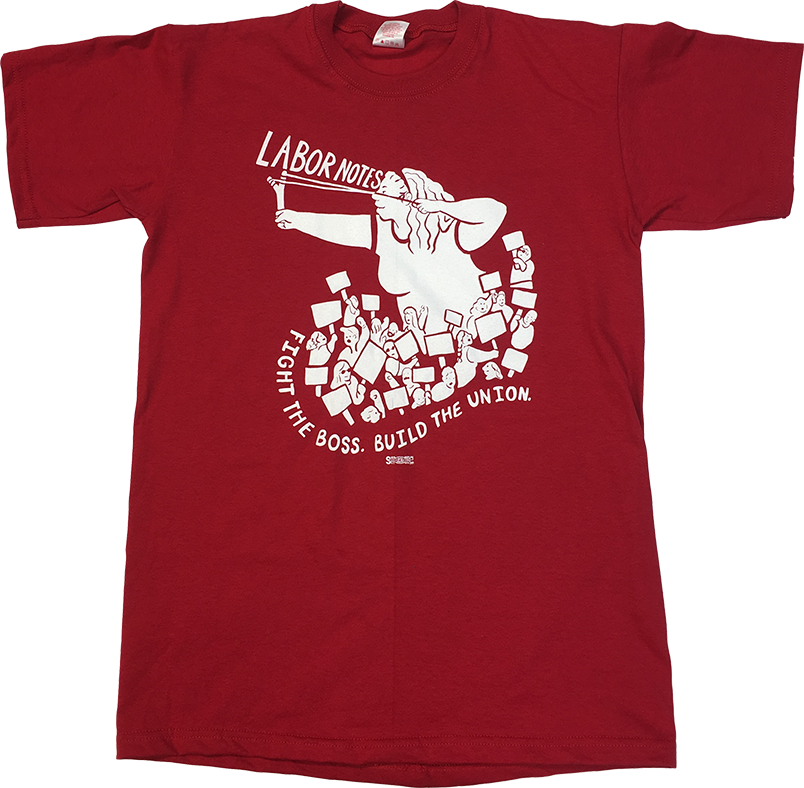 Help Put the Movement Back in the Labor Movement
Become a Labor Notes Monthly Sustaining Donor
Monthly donors receive a free "Fight the Boss, Build the Union" T-shirt and a subscription to our magazine. Donate Now. »
Thanks for your support!