Battery Jobs Must Be Good-Paying Union Jobs, Says New UAW President
Contracts covering 150,000 auto workers at the Big 3 will expire on September 14, and the new leadership of the United Auto Workers is taking a more aggressive stance than in years past.
"We're going to launch our biggest contract campaign ever in our history," UAW President Shawn Fain told members in a Facebook live video.
Fain took office in March after winning the union's first one member, one vote election. Running on the slogan, "No Corruption, No Concessions, No Tiers," he and the Members United slate swept all the positions they ran for, giving reformers a majority on the international executive board.
While the union has vowed to take on tiered wages and benefits, job security, and plant closures, the transition to electric vehicles (EV) looms especially large.
Since President Biden signed the Inflation Reduction Act last August, companies have announced $120 billion in investments in domestic EV and battery manufacturing. The Act includes big tax credits and incentives for clean energy and EVs.
Ford alone is investing $11 billion in a new EV assembly plant and battery factories in Tennessee and Kentucky. The Biden administration wants EVs to make up half of all new vehicles sold by 2030.
NO STRINGS ATTACHED
The UAW is concerned about how the shift to EVs will affect jobs. According to industry estimates, EVs require 30 to 40 percent less labor to produce than internal-combustion vehicles—although expanded domestic production and battery plant investments could produce more jobs.
The union is also worried that the federal incentives come with no strings attached as far as auto worker pay and benefits.
"The EV transition is at serious risk of becoming a race to the bottom," Fain wrote in a memo to union staff. The memo says the UAW is holding off on endorsing Biden's re-election while it pushes for a "just transition" for workers: "We want to see national leadership have our back on this before we make any commitments."
Biden announced he was running for a second term in April and was immediately endorsed by several unions, including the Service Employees (SEIU), Electrical Workers (IBEW), and National Education Association, as well as by Senator Bernie Sanders, his top challenger in 2020.
THE ULTIUM TIER
Fain has blasted the companies for setting up EV battery plant joint ventures with battery companies like LG Energy and SK On. The companies claim these partnerships are aimed at accessing technology from some of the world's leading battery makers—but Fain sees them as also aimed at undermining the union's master agreements.
"If the government is going to funnel billions in taxpayer money to these companies, the workers must be compensated with top wages and benefits," Fain wrote in the memo. "Our members should have rights to this work."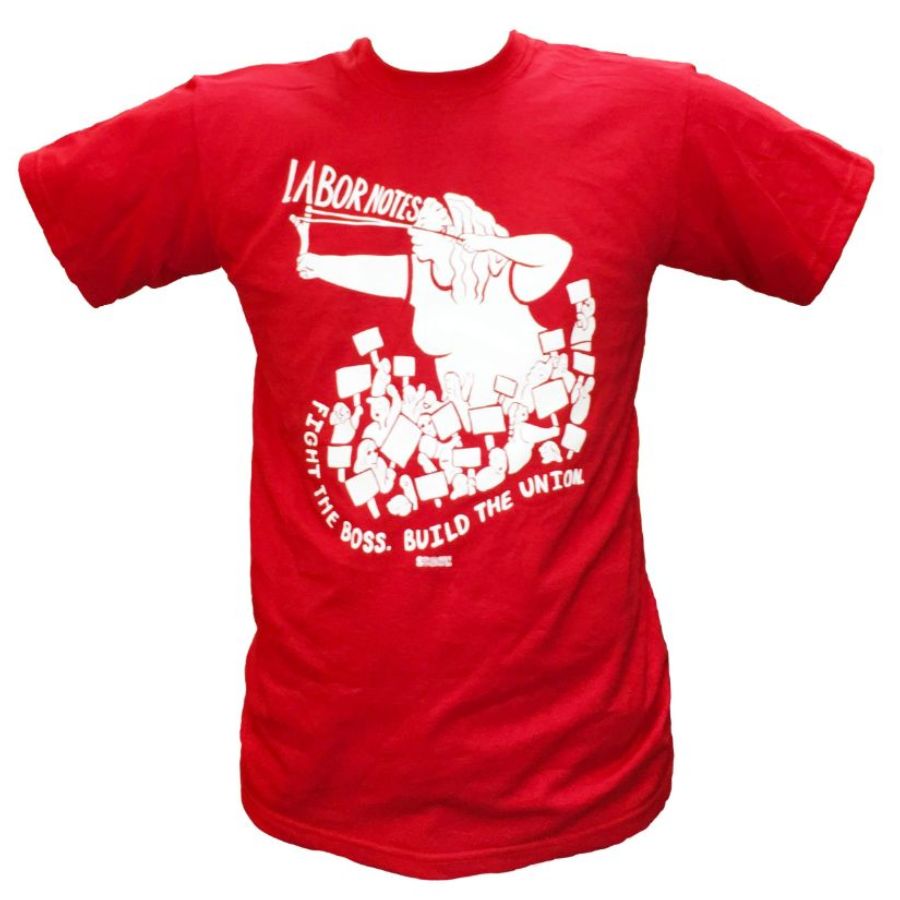 The UAW president has denounced the wage scale at Ultium, General Motors' joint venture with LG in Lordstown, Ohio.
Workers there start at $16.50 an hour, with a seven-year progression to $20. When he visited workers at the plant, Fain said he had breakfast at a Waffle House across the street where the starting pay was $18.
Ultium workers are negotiating a first contract, after voting 710 to 16 in December to join the UAW. The union is pushing to bring the 1,300 workers under the GM master agreement.
Fain argues that battery plant jobs shouldn't be paid at a lower rate than assembly jobs. "When you're building a battery, you're extracting minerals, handling chemicals—it's dangerous," he told the Automotive Press Association. "It can blow up. It's different than what we're used to. With the amount of training that's required, they should be paid more."
The plant makes battery cells for the Cadillac Lyriq, GMC Hummer EV, and Chevy Silverado EV, as well as for battery locomotives produced by United Electrical Workers (UE) members at the Wabtec plant in Erie, Pennsylvania.
Ultium's Lordstown plant is near the site of a former GM assembly plant which shut down in 2019. Long-term production workers there earned around $31 an hour.
"The big lie that the corporations are telling the government is that they don't have any issue with these plants being union," said Fain. "They have no issue with it being union, as long as they can pay $16 an hour with a seven-year progression to $20 an hour—and that's inexcusable."
FIGHT FOR JOBS
Besides EV, UAW leaders have signaled that the top issues in bargaining will be restoring cost-of-living adjustments, pushing for job security and against plant closures, and combating tiers, where newer hires receive lower wages and benefits.
The union is gearing up for a fight with Stellantis, which announced plans in April to cut 3,500 skilled and production jobs and offer buyouts to 33,000 hourly workers. It idled its plant in Belvidere, Illinois, in February, knocking 1,350 workers out of work indefinitely.
Stellantis, formed through the merger of Fiat Chrysler and Peugeot, made $18 billion in profit last year. The other union automakers have also been profitable; the Big 3 have pulled in $160 billion in profit over the past decade.
The union is still planning its contract campaign. Meanwhile the caucus Unite All Workers for Democracy, which backed the Members United slate, is holding a series of contract action workshops to build for a potential strike.