Solidarity Pickets Protest Canada Post Strike Ban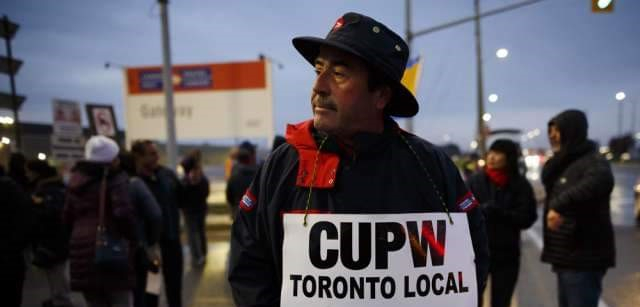 When government legislation ordered Canadian postal workers back to work, other unions and labor groups across the country organized picket lines to support postal workers and the right to strike.
Picketers stopped mail entering and exiting Canada Post processing centers, distribution facilities, and plants in Vancouver, Richmond, Surrey, Edmonton, Mississauga, Ottawa, Oshawa, Whitehorse, Windsor, London, and twice each in Halifax and Hamilton.
"Our goal was to show postal workers they are not alone, and this fight is far from over," said Nick Walter, a former postal worker involved in organizing the Edmonton picket.
It's been one year since the Canadian Union of Postal Workers (CUPW), which represents 50,000 workers, began negotiations with Canada Post, the country's Postal Service. Arbitration will occur within the next two months if they do not reach an agreement—the deadline is February 24.
Postal workers were forced back to work on November 27 after a month of rotating one-day strikes that hit various locations around the country. The first day of strikes, workers walked out in Victoria, Edmonton, Windsor, and Halifax. The second day, it was Toronto. And so on.
Thousands struck over health and safety issues, an exhausting and unsustainable workload, and pay inequities between urban and rural mail carriers. The Urban Operations unit and the Rural and Suburban Mail Carriers unit are bargaining together as one committee to increase their bargaining power.
The strike put a large amount of pressure on the employer because of its timing, just ahead of both cannabis legalization and the holidays. With hundreds of trucks of mail and parcels waiting to be delivered, Canada Post was offering $1,000 per person to CUPW members to stop job action.
COMMUNITY PICKETERS
Rotating strikes have been used a number of times in CUPW history because they have less of a negative impact on both the community and the members. Between 1965 and 2011, the federal government has legislated postal workers back to work five times, including three cases of rotating strikes.
This time, Canada's Parliament ordered CUPW back to work in Bill C-89, the Postal Services Resumption and Continuation Act. If defied, it would impose thousands of dollars in fines on CUPW members, union officers, and the union itself.
The legislation sets a dangerous precedent that workers' right to strike can be undermined simply because a work stoppage comes at an important time for the employer.
"Trudeau and the Liberals may think they can pretend to be friends of unions, but we are watching this fight closely, and our support actions are just getting started," said Walter.
After the back-to-work legislation passed, CUPW President Mike Palecek said, "In the coming days, we will be calling on our allies and membership for a campaign of mobilizations, demonstrations, and nonviolent civil disobedience."
Supporters in more than 25 cities joined a December 1 day of action, planned by union ally Friends of Public Services, calling on the government and Canada Post management to negotiate, not legislate.
Meanwhile, local labor councils, unions, and community groups launched community pickets. Their strategy is to let workers through the blockades to start and finish their shifts, but to impede trucks with mail from entering or exiting Canada Post facilities.
Unionists and community members chose this strategy to put pressure on the corporation and the federal government without harming postal workers.
Following pickets in Edmonton, Canada Post was granted an injunction for the province of Alberta. Similar injunctions have been established in British Columbia, Ontario, and Nova Scotia.
At both the Mississauga and the second Hamilton action, picketers continued to hold the line for over four hours despite a sheriff's injunction.
ARRESTS IN HALIFAX
The second action at the distribution center in Halifax, which began December 2, resulted in six arrests.
At the previous Halifax picket on November 30, police informed picketers that they had the right to protest. Despite the injunctions in effect in other provinces, no such ban on protesting was in place in Nova Scotia at the time of the arrests.
"Bosses and governments have never given us rights that we haven't fought for," said arrestee Tony Tracy, an Atlantic representative of the Canadian Labour Congress, in a statement on Facebook, "and those 'rights' are meaningless if not defended."
While the back-to-work legislation affects only postal workers, police stated that the arrests were made for refusing to move off a roadway.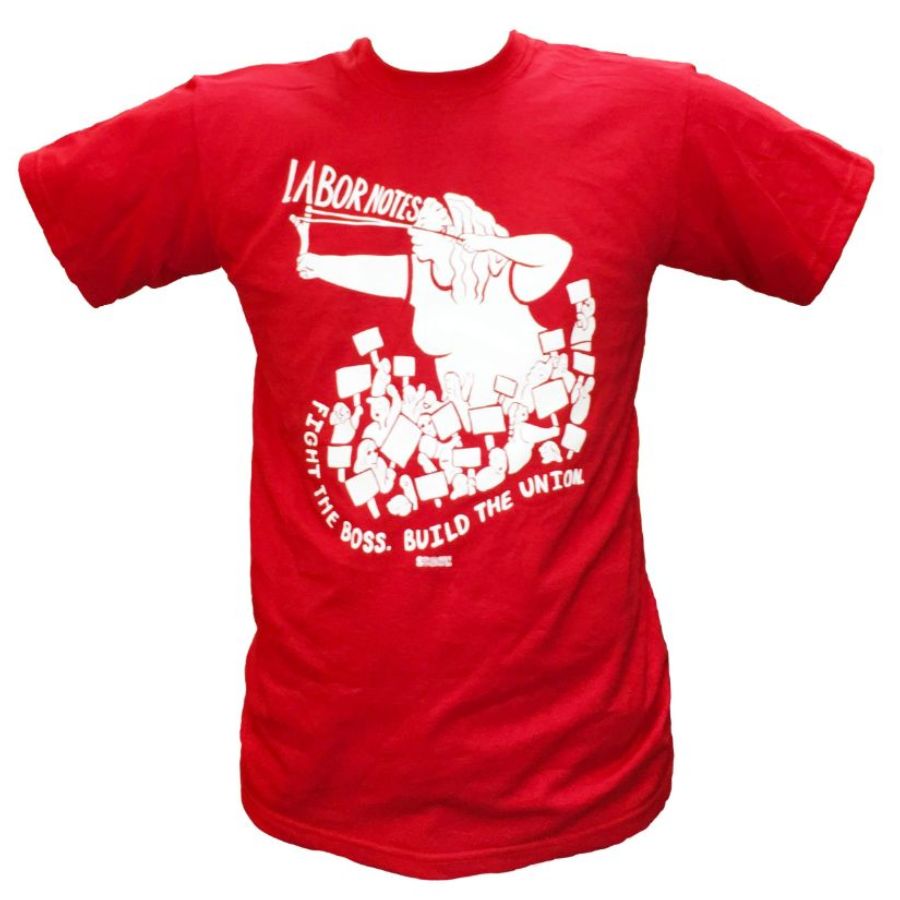 The six arrested were held overnight. They are being charged with mischief and obstruction, and have been ordered not to go within 100 meters of a post office unless they are mailing or receiving mail. They will appear in court again in January.
"We are so thankful to each worker, community ally, and activist across this country for all they are doing," said Toni MacAfee, Atlantic regional representative and postal worker in Halifax. "We can't stop now. We need to keep pushing."
RIGHT TO STRIKE
The right to strike is protected under the Charter of Rights and Freedoms, the bill of rights in Canada's Constitution. CUPW is challenging the back-to-work legislation as an unreasonable limit on workers' rights.
Without the union's demands addressed, CUPW predicted that between the time of the legislation and the holidays, 315 disabling injuries, 250,000 hours of work without pay, and thousands of hours of forced overtime would result.
On December 2, several protesters interrupted a nomination meeting for Nathaniel Erskine-Smith, a Liberal member of the House of Commons who voted for the back-to-work legislation and is running for reelection. His electoral district is one of the more dangerous letter carrier routes in the Toronto area.
Picketing for the Posties
by Riley Peterson
On the night of November 26, just a few hours after the Liberals announced their plan to legislate postal workers back to work, I headed to Canada Post's largest plant, Gateway in Mississauga, to join postal workers and allies for a direct action.
We were assembling to block each of the plant's gates to stop trucks carrying mail—particularly contractors—from entering and exiting the distribution plant.
This was an important action for me. My mom, a postal worker, gave me a ride to the plant; she was on her way to work the 10 p.m. to 6 a.m. shift.
My mom has been a postal worker my whole life. As I grew up, I watched her working conditions get worse, year after year.
When I arrived at the main gate, there were about 10 of us. We stood in a line, with our backs to the plant, and made the line of transport trucks turn away. The organizers of the action instructed us to turn away contractors or transport trucks that weren't Canada Post-branded, but to let in postal workers starting or finishing their shifts. Some of the contractors turned away calmly, but others showed clear frustration.
There must have been around 30 of us in total—posties and allies—spread around the plant, blocking off the different gates. Most people stayed until 3 a.m., and there was another shift scheduled for 3 a.m. to 6 a.m.
As I was heading out, I got a few texts from other allies who were on their way to the action with coffee. We were never without coffee or fire, which was nice on such a cold and wet night.
One of the strike's main issues was health and safety. CUPW members suffered 30,774 injuries in the period 2014-2017, and 48 percent of those were disabling. The union's safety demands include limiting delivery routes to eight hours per day wherever possible and increasing the pay for permanent relief employees, those injured on duty, and those out on short-term disability.
"We want to hold the elected officials who voted for illegal back-to-work legislation accountable," said Waseem Khan, a Toronto postal worker who was involved in organizing the action. "The actions will continue until they recognize our Charter rights and stop supporting big business before those who do the work that make this society function."
OTHER UNIONS LEND FUNDS
The British Columbia Government and Service Employees' Union passed an emergency resolution on November 29 to work with CUPW to regain the right to strike, promising to back the union's contract fight with an interest-free loan of $3 million Canadian.
Other unions including the Canadian Union of Public Employees and the Canadian Office and Professional Employees Union have also pledged interest-free loans.
In the coming weeks, unions will be organizing many events to pressure Canada Post and the Liberal government to come to the table. Those in Halifax can encourage local unions to organize support for the January 4 court hearing.
Elsewhere, workers can continue to organize community pickets and other solidarity events, and send messages of support to their local postal workers.
This article and sidebar were adapted from stories originally published at rankandfile.ca. Chloe Rockarts is a rankandfile.ca reporter and Fight for $15 and Fairness organizer. Riley Peterson is a community organizer in York South-Weston.