Puerto Rico: The Teacher Uprising the Media Is Ignoring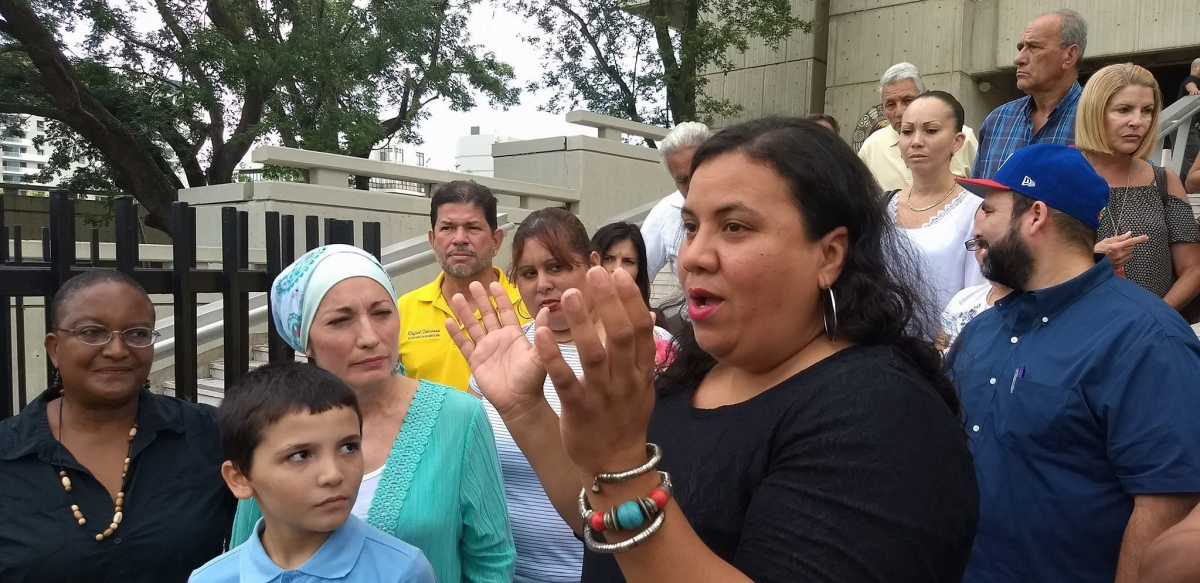 You've read about the teacher strikes in West Virginia, Arizona, Oklahoma, Colorado… but what about Puerto Rico? Fighting to keep the island's public schools open in the wake of Hurricane Maria, teachers there are boycotting standardized tests and even teaming up with parents to occupy their schools.
The cutbacks and anti-worker attacks in Puerto Rico kicked off well before the hurricane, when an act of Congress in 2016 handed dictatorial powers to an unelected Fiscal Oversight and Management Board in the name of debt restructuring. But the crisis has intensified in the aftermath of the storm, as the government moves to privatize schools and the electric power authority.
In February, Labor Notes intern Meghan Brophy spoke with Mercedes Martinez, president of the Puerto Rican Teachers Federation (FMPR), about how privatizers are taking advantage of the disaster and how educators are fighting back. Since then, while teacher strikes spread on the mainland, teachers in Puerto Rico have also ramped up their struggle and faced heightened repression. Police brutally attacked demonstrators on May 1. To update us on this fast-developing story, Jonah Furman spoke with Martinez again May 4. Both interviews appear below.
You can see video of Martinez' talks from the 2018 Labor Notes Conference (April 6-8), where she spoke on a panel about the Crisis in Puerto Rico and was a featured speaker in the Sunday main session. –Eds.
Update, May 4, by Jonah Furman:
Labor Notes: How are teachers organizing now?
Mercedes Martinez: We are going to schools that are facing shutdown to start a boycott against standardized testing, in order to pressure the government to keep those schools open.
First they said 305 schools were to be closed, then they lowered that to 283, now it's 266. There are 1,100 schools on the whole island. They want to shut down almost a third of the schools.
April 20 was a huge rally in front of the Congress from all the schools that are targeted. Parents and teachers wanted to deliver a resolution, but police blocked the entrances, even though it's a public building. So we did an act of civil disobedience. Finally the Congressmembers came out and took the resolution. We went to the governor's mansion too and presented him the teachers' plan. They can't claim we didn't go through the correct channels.
They want to convert 10 percent of the schools to charters in August. They will base those decisions on the standardized testing which begins on Monday. (This interview was conducted on Friday, May 4. – Eds.)
We are focusing on the shutdown targets to boycott standardized tests. No testing, no scores, no information, no charter.
Schools have started to do occupations. In one school, children haven't gone to school for two weeks; they're demanding to speak to the Department of Education. One school has been occupied for three weeks already. Another school joined in the occupation today, and they're not going to leave until they revoke the decision. Another will join on Monday.
Five schools had a vigil today and will vote to occupy their schools beginning Sunday night, into Monday. If they don't respond to the occupation, we are organizing trips to the Secretary of Education's office to protest in front of her office.
Parents and teachers and community leaders, everybody has joined together. But mainly mothers. Most of all, mothers.
What happened on May Day?
First of all, it was amazing. More than 50,000 people came together at the "Golden Mile," where all the banks and the Oversight Board office are.
Unions, environmentalists, feminists, teachers, road workers, religious people, and professors marched together against the policies of the Board. Energy workers were chanting against the privatization of their services. Private sector employees were fighting against the labor reforms the Fiscal Board wants to implement. Elderly people were fighting against 25 percent cuts to their pensions. Mothers and parents were there to keep the schools open. Environmentalists were protesting new laws that let developers build whatever they want, wherever they want.
It was massive. It was a show of force to the government, a show of the feelings of the people.
At the same time, it was brutal. The police brutality was overwhelming. They tried to stop the march at different points. They teargassed thousands of people.
The protestors and the police agreed that if nothing happened for 15 minutes, they would let them go. Ten minutes passed, and they started teargassing. They pushed people down, women and children. They chased our students to their homes and arrested 22 of them. It was awful. Reporters were attacked by the police, on purpose.
It was all premeditated. They thought they were going to get people to back down. Instead, they just made people angrier.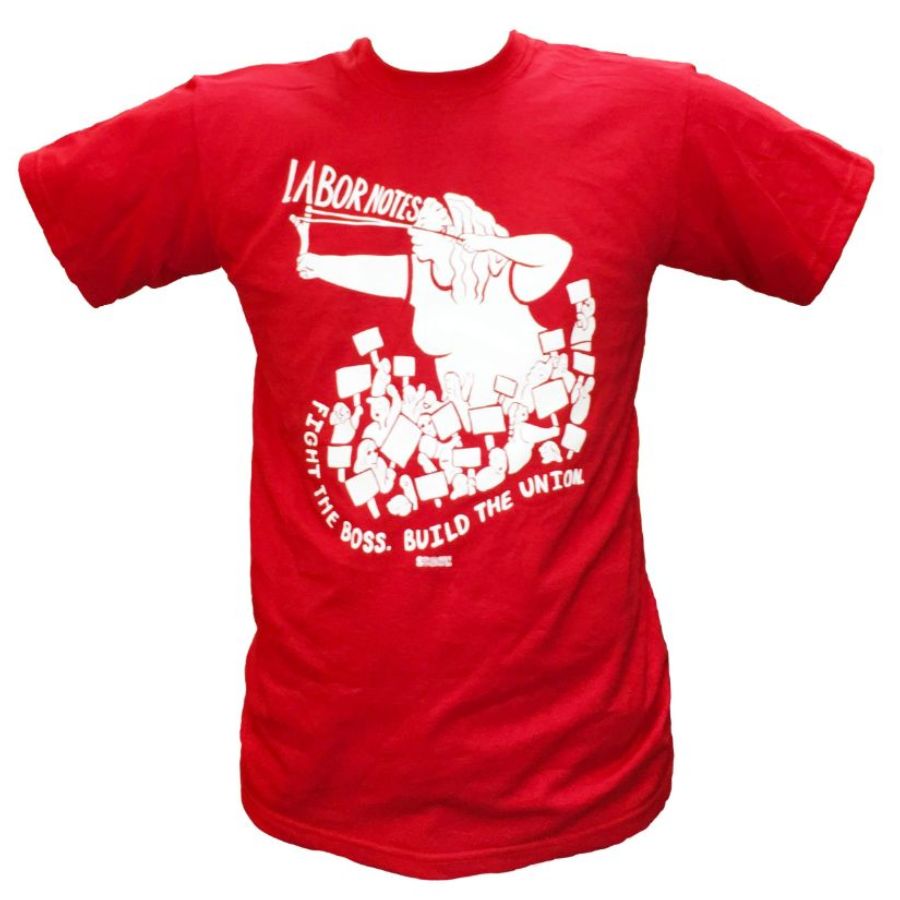 On May 2 a political organization organized a march in the tourist area against the Board and against police brutality, requesting that the head of the police department be laid off. They wanted to show the world we are not going to back down.
---
Original interview, February, by Meghan Brophy:
LN: Can you give some background about what was going on in Puerto Rico before the hurricane?
Mercedes Martinez: Well, the seven members from the PROMESA Financial Oversight and Management Board are like seven dictators. The first thing they did when they were appointed was announce budget cuts to different agencies.
They also approved what they called "labor reform," which involved the firing of many workers and the elimination of paid sick leave and overtime pay for private sector workers if they work longer than eight hours. Companies fired and rehired the same employees with lesser benefits and basic rights.
We have faced attacks against our education system for many years. They want to divert public funds to private schools. We were able to stop the bill at first, but now we are facing the same attack again. They want to fire thousands of teachers, close hundreds of schools, create a voucher program, and privatize the schools.
What has it been like to live and work in Puerto Rico in the aftermath of Hurricane Maria?
We are living what Naomi Klein calls disaster capitalism. Many people still don't have electricity or water. Batteries are being stolen out of generators. People are tired and vulnerable—and the ruling class is taking advantage of this disaster to advance a corporate reform agenda. For all the public sector workers in our country, including in education, organizing now is very hard.
The Secretary of Education tried to shut down more schools after the hurricane, but our communities fought back and won. Teachers worked to fix up many of the schools even though the government didn't want to reopen them. We had to protest with the communities, requesting that children be able to go back to school. She shut down 50 schools during the hurricane, and we were able to stop the closings of 30 of them.
What has been the role of Puerto Rican unions in the hurricane recovery?
There is devastation everywhere, and all the public unions have been working together to fix and restore our country. The electrical union is working very hard to restore power even though the government is neglecting to give them enough equipment. They are also trying to inform the public that privatization is not the answer.
Because the privatization attempts are attacks against the whole working class, we can't just give individual responses. We are joining forces—public sector unions, private sector unions, community groups, and more—and meeting on a weekly basis, working together to fight back.
What is happening with the privatization of the electric company? What is the response of unions?
Four hundred thousand households still remain without power. That's 1 million to 1.5 million people. The union is working long hours every day to restore electricity, but they don't have enough people to restore services so fast. We have 1,700 electrical workers from the states who have come here to help—but it's a shame that the United States did not allow workers from Cuba and Venezuela to come and help too.
The union is exposing the lack of equipment and what the government is trying to do. I think they're scared to go on strike right now because of what has happened to the people of our country. It's tough, since so many people are still without electricity. They are doing everything in their power to let people know what privatization will look like and all the rights they will lose.
A slew of education "reform" proposals was just announced. What are teachers, parents, and students doing to keep schools open?
We are preparing for a fight, informing people about the need to go on strike until the government gets rid of that bill. We are having several workshops each day to inform the parents and communities about the stakes. Teachers have gone on strike before, against the charters and attempts at privatization. We did what we had to do and they weren't able to approve the bill. Now we are here again in the same position.
What can union activists elsewhere in the U.S. do to support our brothers and sisters in Puerto Rico?
Solidarity has been displayed by unions in the U.S. already. Nurses, doctors, and social workers have come to our schools to help children who have no medical insurance and to tend to people who are at home. The Movement of Rank-and-File Educators caucus from the New York City teachers union has been very active. They have sent us a lot of donations. They have been helping explain in the U.S. about what's happening in Puerto Rico—and we have been doing the same by asking how we can help the fight in New York.
A lot of people have been sending us letters, calling representatives in the Senate, and starting petitions to spread the word about how the government wants to take advantage of this disaster. We started a GoFundMe since we are a small union with 3,500 members and we need money to fight back.
We demand that the Financial Oversight and Management Board leave our country and we want the $72 billion debt to be abolished. I know there are also many attacks on public education in the United States. We need to connect these struggles.