Utility Locators Fight for First Contract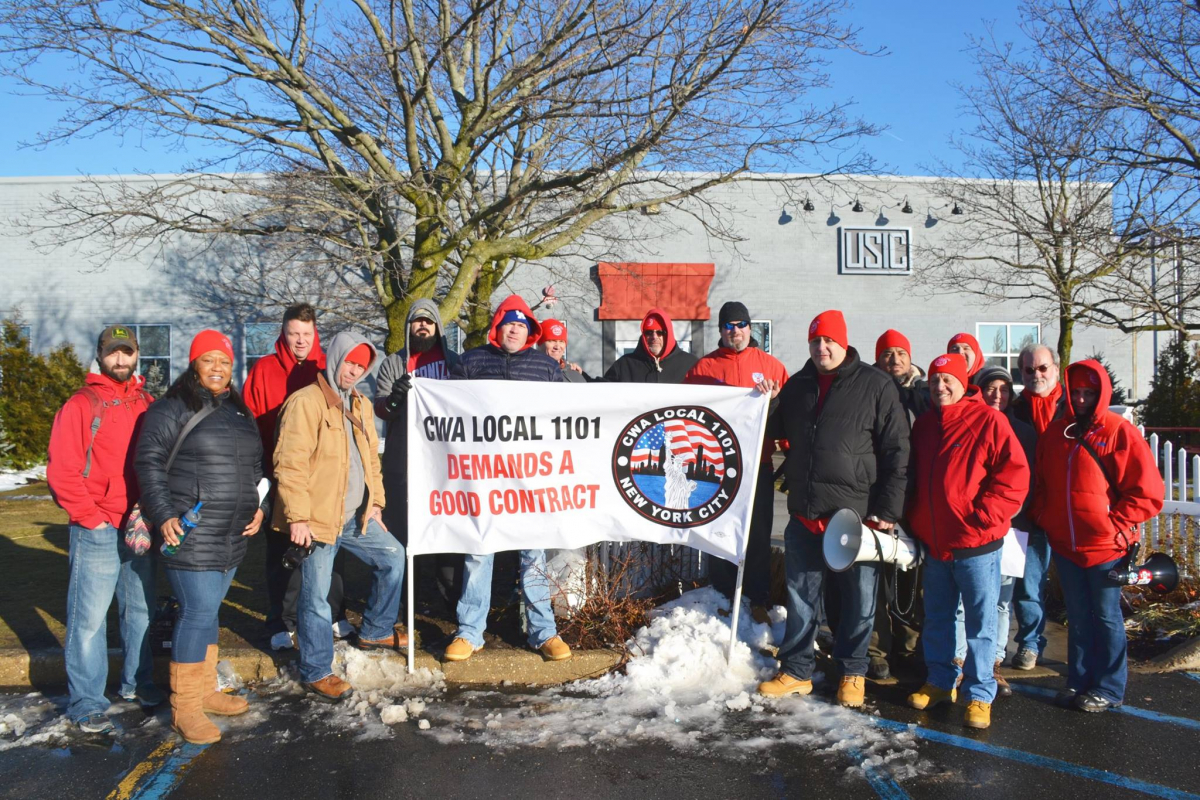 Utility locators in New York City and Long Island are fighting for a first contract with United States Infrastructure Corporation. Members say the company has been stonewalling at the bargaining table, aiming to frustrate them into decertifying the union.
Before utility companies can perform underground excavations, laws require that lines be marked aboveground. Locators induce a signal from underground lines, then spray paint the ground to guide utility workers when they dig.
USIC, the largest utility locator in North America, employs 7,500 workers in 40 states. Workers perform 70 million locates a year for contractors who dig for major gas, electric, and cable companies. In New York, these companies include major union employers like Con Edison and National Grid.
But unlike many of the utility workers whose safety they protect every day, locators are overwhelmingly nonunion—and much lower paid.
The 120 workers voted in December 2015 to join the 6,500-member Communications Workers Local 1101.
"I think everybody—especially the veterans—got tired that nothing was changing," said John Pinna, who's worked as a locator for 22 years. "The salaries weren't going anywhere and the cost of living was getting higher and higher.
"We have a service to do. We protect the public. We protect the workers who are doing the job, and I guess people don't feel like they're being acknowledged for it."
Private Equity Owners
USIC is owned by private equity firm Leonard Green, which bought the company for $700-$800 million in 2013 from the Ontario Municipal Employees Retirement System.
Last year, hotel workers union UNITE HERE attacked Leonard Green managers for taking the investment firm's three private jets on dozens of trips to vacation hot spots in the Hamptons, Aspen, Colorado, Cabo, Hawaii, and the Bahamas. Leonard Green was a co-owner of the non-union Palms Casino in Las Vegas, which it sold to Stations Casino in May.
OUT ON THE STREET FOR A LIVING
Locators have to be on the lookout for traffic. They mark the pavement by themselves, with only their cones to protect them. "The danger comes out when you're out in the street and you're marking—you can get run over," said Pinna.
In August, 63-year-old Ernest Reynolds was hit by a truck and killed while locating for USIC in Shawnee, Oklahoma.
And traffic danger isn't the only reason the job can be stressful. "We locate the gas lines before the contractors dig. If something happens, somebody gets called, and either the contractor pays to fix it or USIC has to pay it," said Matthew Hennessey, a 63-year-old locator who's been working in the industry since just after 9/11.
"If National Grid says, 'Get rid of 'em,' we're gone," said Hennessey. "There's no pushback from the company, because all they're interested in is keeping the contract. They'll tell you you're fired the next day if there's damage. It's a little better now that we're negotiating."
The union has been in negotiations with management since last February. The next session is scheduled for January 31.
"We've had 12 negotiation sessions, and as far as I'm concerned, there have been no negotiations. They fight tooth and nail," said Hennessey, a bargaining committee member.
MORE HOURS, LESS PAY
Workers say they used to make more money and were able to work fewer hours.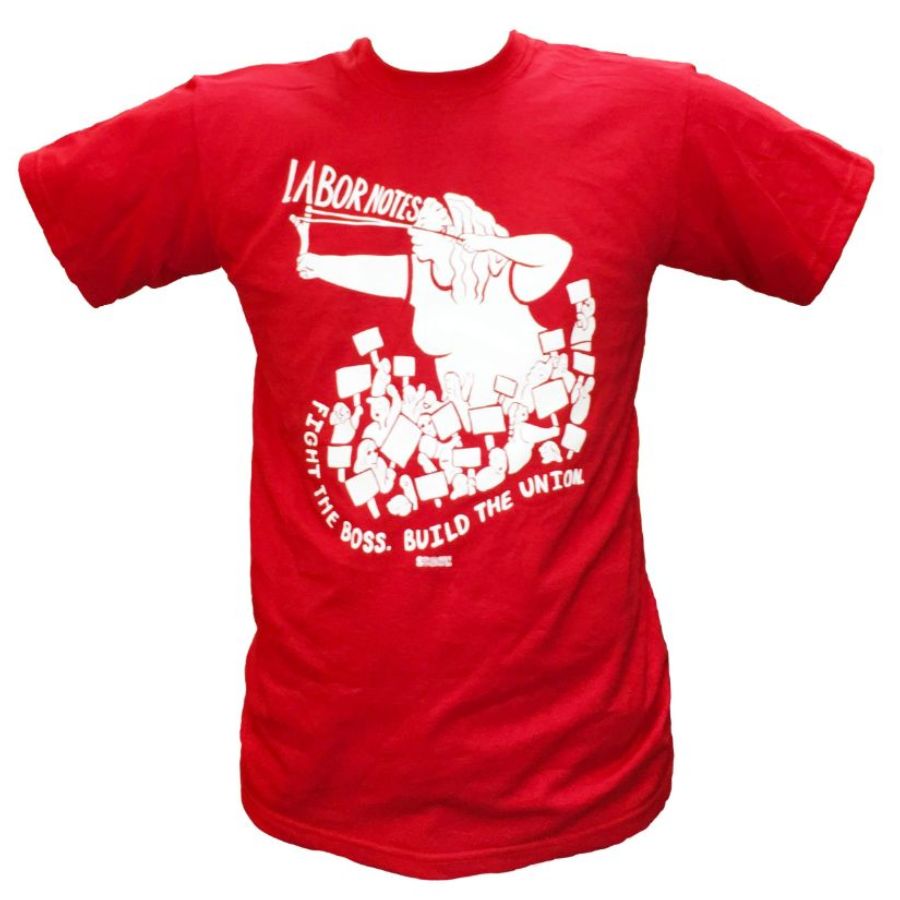 "I can honestly say that when I first started in the operation, I was working less hours, no overtime, no weekends," said Pinna. "Without the overtime [now], there's absolutely no money at all. I'm working six, seven days a week."
Hennessey used to work 55 hours a week, but now frequently works closer to 70 or 80. Workers are often on call two or three weekend days a month. "If you're on call all day Saturday, all day Sunday, you can't do anything else in your life," said Hennessey.
Wages are a major concern. "They start all the new guys off at $13 an hour, which isn't a living wage," said Hennessey. Even his $25-an-hour salary is far below what his unionized counterparts at utility companies get.
Pinna used to be paid by the ticket (i.e., for each locate) and average about $35 an hour. "Then the whole format changed, and it became an hourly job"—paying about half as much.
As a result, turnover has shot up. "Guys realize—when they go out there in the field, and realize what the job is about, and you start out at $13, and there's no pension, there's no future—they decide it's not worth it," said Pinna.
Workers get only six vacation days annually for their first three years, and a handful of holidays.
UNION CAMPAIGN
Local 1101, whose members were part of the 49-day strike at Verizon last year, has been ramping up the pressure on USIC. Earlier this month, members accompanied a giant inflatable rat for two days of informational picketing outside USIC's local headquarters in Hauppauge, Long Island.
The rat also made a visit to the headquarters of National Grid, PSEG, and Con Edison, power companies that contract millions of dollars of work to USIC annually. Union members bannered and leafleted to ask the companies to tell USIC to negotiate a fair contract with the locators. According to the union, a top security official and the head of labor relations at Con Ed said the company would reach out to USIC because it was unhappy with the demonstration.
USIC is waging a robust antiunion campaign, holding small-group meetings with new employees to give them the company's position on the union, sending employees anti-union emails and information on how to avoid "harassing union phone calls," and running an anti-union website.
The company's lead bargainer is a high-priced management attorney who boasts that "counseling, training, and strategizing with employers on union avoidance is a key component" of her practice.
The union says USIC strategy is to engage in surface bargaining in negotiations. "They've spent the last 12 months spinning their wheels," said Ken Spatta, a Verizon field tech and lead organizer for Local 1101. "They have one track they're on and that's to get to a decert."
A year after a union is initially certified, workers can vote to decertify it if there's still no contract in place.
SOLIDARITY
So far the union has successfully fought off all decertification efforts. One way they've rebuffed management claims that the union is out of touch with locators is by mobilizing USIC workers to negotiations. Thirty workers showed up to a bargaining session in November.
To further counteract management's campaign, Local 1101 stewards from are reaching out to USIC workers on a regular basis, updating them on mobilizations, answering questions, and letting them know the entire local is behind them. These communications are especially important given that locators are home-garaged and work alone all day.
"We know that the job these guys do is vitally important to getting men and women home safely," said Spatta. "In New York City and Long Island, the guys in any utility company—water, gas, electric, telecom—all have good middle-class lives because of solid union contracts and the companies paying them a living wage. These guys at USIC are not getting a living wage.
"All we're asking is for these guys to have the same opportunity we do at Verizon," said Spatta. "When I get up as a Verizon field tech, I lace up my boots the same way they do, and I go and provide a service. There's no reason I should make several times the amount of money they make."