Women Sue Ford Over Sexual Harassment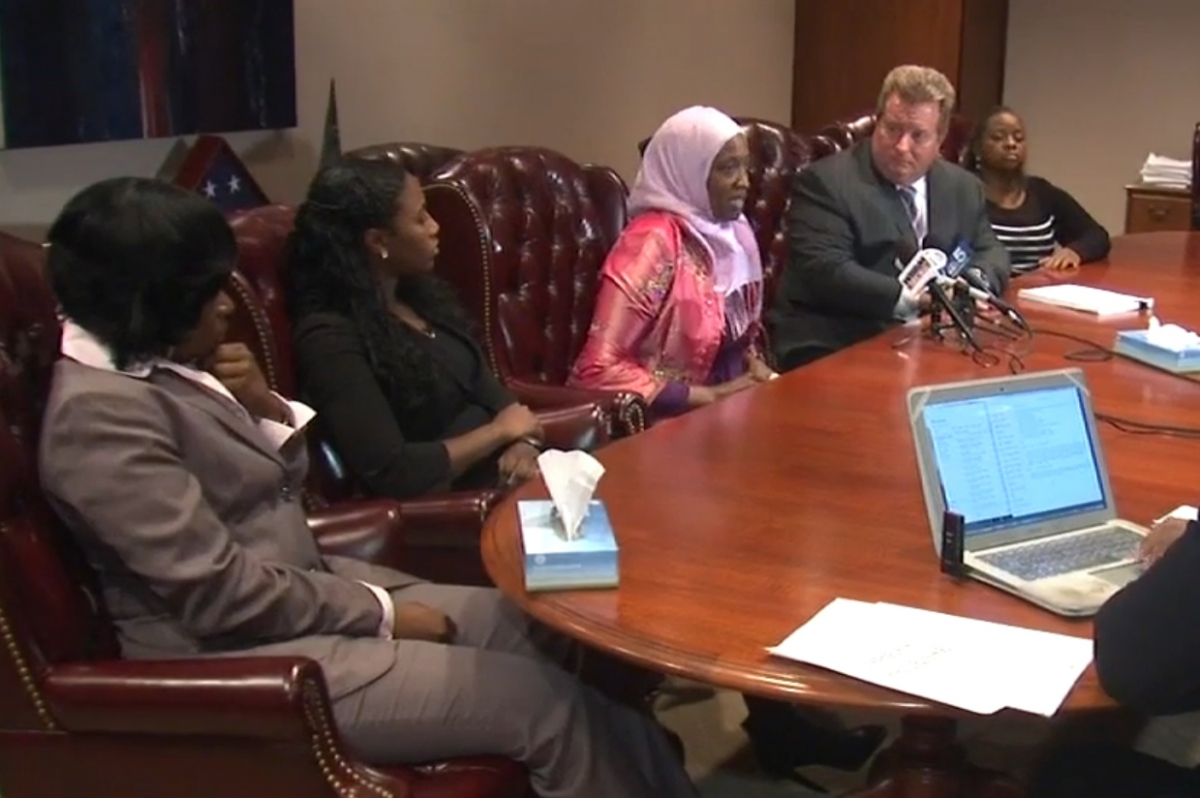 Four women have filed a federal lawsuit on behalf of themselves and the 1,000 women working at Chicago's Ford Assembly plant, saying sexual harassment at the plant is out of control. Four thousand people work at the plant on the Ford Taurus, Explorer, and Lincoln MKS.
The women allege that managers and co-workers "touch you and say things inappropriate about sex to you whenever they want," said Charmella Leviege, an assembler in Ford's body department for 14 years. "Men would just slap you on your behind," said Christie Van, the lead plaintiff.
"It's come from every angle," said Maria Price, who described being "groped, felt on, and violated in every way" at work.
In national surveys, 1 in 4 women, and 1 in 10 men, say they have been sexually harassed on the job. In an ABC survey, only 56 percent of women predicted that if they reported sexual harassment, it would be handled fairly.
The Ford women said they tried various channels, including the company's harassment hotline and human resources department, the union, and the federal Equal Employment Opportunity Commission—and are suing after none of those efforts worked. Several more Ford workers have also filed EEOC complaints, according to the women's lawyer, Keith Hunt.
The union, Local 551 of the Auto Workers, was not much help, said the women. The suit alleges that that the chair of the bargaining committee, Coby Millender, is one of the harassers.
NO CONFIDENTIALITY
The women said managers and Millender identified them to their harassing co-workers as the complainers—leading to retaliation.
Plumber and pipefitter Helen Allen said a labor relations department representative, Natalie Dehrenger, held a meeting in which Allen's harassers were told that she had complained about them, and that Millender named Allen to approximately 200 union members.
After that, the men left pictures of penises in her work and lunch area "to mock me and make me feel even more harassed and humiliated," she said.
WHAT SHOULD THE UNION DO?
Make management define sexual harassment and commit to a harassment-free workplace. Get language on processing discrimination grievances promptly (samples are available in Labor Notes' book Stopping Sexual Harassment).
Institute trainings like those developed by the United Electrical Workers, accessible here. Or contact KC Wagner of the Worker Institute at Cornell University for "train-the-trainer" workshops for unions, at kcw8[at]cornell[dot]edu.
The union should negotiate a right to represent non-union workers, too, in anti-discrimination grievances. This helps probationary employees and exempt employees who don't otherwise have union protection, and are more vulnerable as a result.
The Canadian Auto Workers even won a clause in a Chrysler contract that employees facing a hostile environment of racial or sexual harassment could refuse to work without loss in pay.
Stopping Sexual Harassment, Labor Notes' 1992 guide, is still one of the most complete manuals out there. It has sections on member-to-member harassment, what unions can do, women of color, defending yourself, and "an unhelpful union." Order copies for your stewards at labornotes.org/store or call 313-842-6262. Only $6 each with shipping included.
Allen also alleges that she has been discriminated against because she is Muslim. All four women, who are African American, are also accusing management of pervasive racial discrimination.
In the lawsuit, Van related that Terrence McClain, identified as a salaried labor supervisor, told her after she complained, "I don't know what they did where you came from, but you are at Ford Assembly now and you need to realize that things are run differently here. You need to forget the incident that happened. You need to let it go. Or else." Another supervisor witnessed the interaction and did not object.
She also said she was removed from work assignments, threatened by supervisors, and after being falsely accused of violating a safety rule, even suspended without pay. One supervisor responded to her complaints by showing her a picture of his genitals and saying, "You know you want it."
On February 28, 2013, Van said, she was assaulted in the parking lot as she left work. She was pushed to the ground from behind; her assailant "stomped on the middle of my back, told me not to look at his face, [and] told me that I was a 'black snitch bitch' for complaining." Her attacker said he knew where she lived and threatened to kill her if she returned.
Van left the plant after that incident. The three other women still work there.
HERE WE ARE AGAIN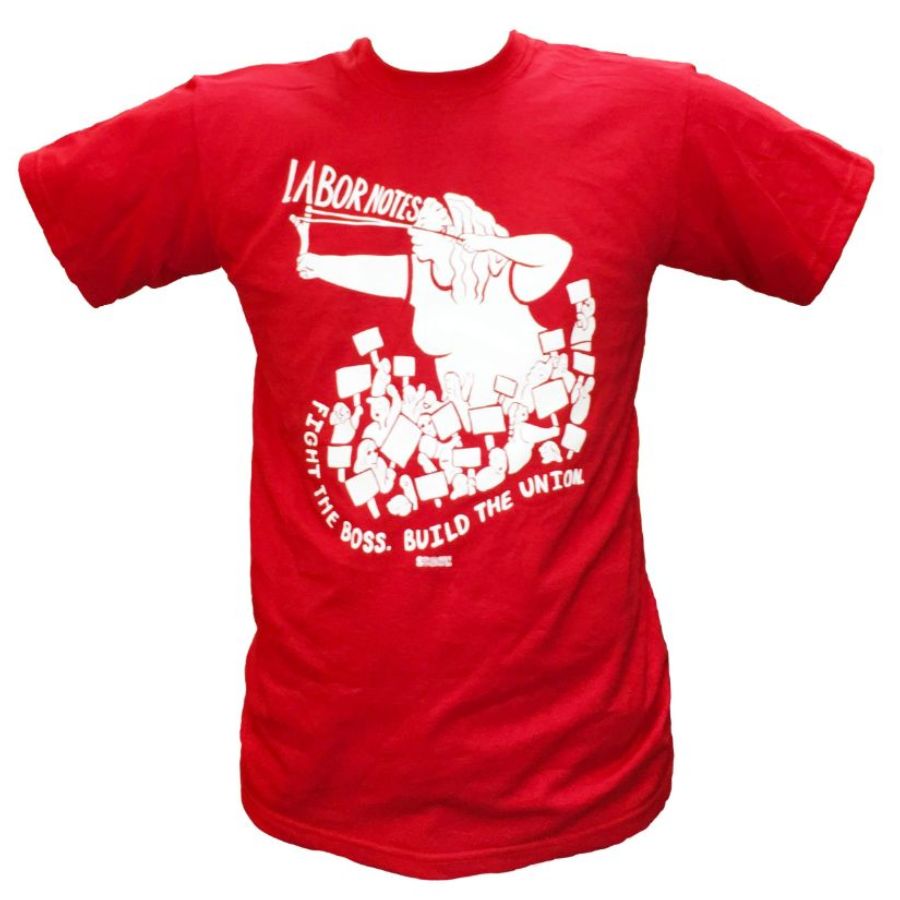 The Chicago assembly plant and the company's nearby stamping plant have both been sued before for sexual harassment. A suit filed in 1997 was settled in 2000 for $9 million. At the time, one of the plaintiffs recalled her steward's response: "They said that is the crap you have to expect."
As part of the settlement, the company agreed to do trainings and instituted a harassment hotline.
"It's tragic that the plant is going through this again," said Scott Houldieson, an electrician and member of the local who knows two of the women who are suing. "In the late '90s, we all had diversity training, and hopefully that would have an effect—but as the years pass, you can see that some of the people, certain management in particular, are not learning the lessons.
"Unfortunately, that reflects badly on the rest of us."
The union should be right in there defending the women, say union experts on sexual harassment. But when it isn't, there are things women workers can do to force the issue, by connecting with other women who are facing the same problems.
In addition to damages from Ford, the women are asking for a federal monitor for five years at the plant to make sure the problems are fixed.
"These are people's lives, and women shouldn't have to go through this at the workplace," said Price.
MEMBER VS. MEMBER HARASSMENT
We know what to do when a member of management harasses a member. A grievance is filed. Charges with a government agency may be, as well.
It is more difficult when a member harasses another member. We were brought up in the union movement to feel it is wrong for the union to "turn in" a member to management. We instinctively don't like the idea of management "disciplining" workers, as if we were children.
We are taught that our role is to defend workers from management's discipline.
But we also know we need unity to fight the employer. If one section of the membership feels the union won't protect them, even from other workers, then our unity is in danger. And we know it is not the victims of harassment who are endangering our unity.
The union may want to set up a special committee where members can report instances of harassment. This committee will have the responsibility to investigate complaints and to help educate members on why harassment is wrong. They can take complaints and investigate and then make recommendations to the grievance committee.
The committee can also lay down the law in cases where it is clear that a member is harassing another member. They can explain to the member why what they are doing is wrong, why they can be disciplined for doing it, and that the union cannot tolerate this behavior.
When the committee is conducting its investigation it must be sensitive to the feelings of the victim. The victim often doesn't want details gossiped about in the workplace, or doesn't want to endlessly repeat what happened before lots of people. The committee must treat details as confidential and the victim with respect. We should also reject solutions that make the victim pay, such as transferring to another department or shift. Make the harasser suffer, not the victim.
It may be that the only solution is to make the employer take action against the harasser. If the harasser refuses to stop, or if the actions were such that the other worker feels threatened, then "turning in" the harasser may be the only solution. In doing this we are defending a union member and defending the unity of our union.
Excerpted from a longer article, available here. A United Electrical workers training program can be downloaded here.
—Carol Lambiase and David Cohen
CORRECTION: An earlier version of this article incorrectly identified Coby Millender as the chair of the local's executive board. He is chair of the bargaining committee.