SuperShuttle Drivers Find Common Enemy in Veolia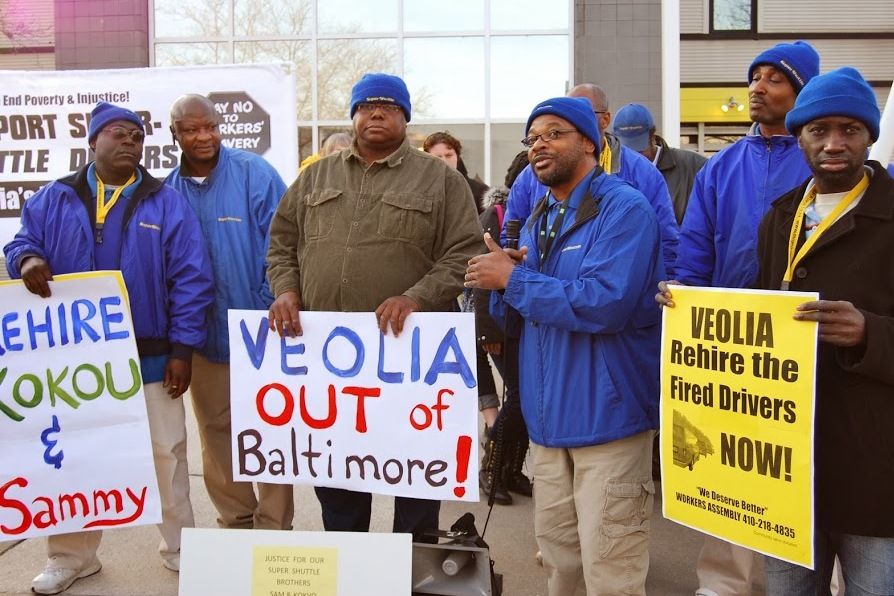 It's been a bumpy road for SuperShuttle drivers attempting to organize at three D.C.-area airports. To win recognition, the drivers must prove they are employees—of a global corporation that's making more money off workers' fees than customers' payments.
Over 200 SuperShuttle drivers, mostly West African immigrants, serve the three airports surrounding Washington, D.C. At all hours of the day and night, they pick up airport-bound passengers, who usually book online ahead of time. Drivers also take passengers from the airport to homes and hotels. Rides are shared among multiple passengers.
SuperShuttle calls its drivers "franchisees" and says they're independent contractors, which disqualifies them from protections like minimum wage, overtime pay, workers' compensation, unemployment insurance, and the right to organize a union.
The drivers are working with Food and Commercial Workers (UFCW) Local 1994, which represents county government workers in Montgomery County, Maryland.
'YOU OWE THEM'
Patrick Benhene started driving for SuperShuttle at Baltimore Washington International airport six years ago. He leased a van from the company, signed mountains of paperwork, and began driving.
He did not understand the full extent of the fees SuperShuttle would demand from him in exchange for permission to drive the blue and yellow van.
Benhene had to pay a $35,000 "franchise fee," spread over years of weekly payments, with interest. He has paid that off, but continues to pay licensing fees, insurance fees, a $500 "system fee," and a leasing fee to use the van every week.
"Before you start the week, you owe them," he said.
SuperShuttle also takes 10 percent of Benhene's revenue for the week (drivers at other airports lose up to 25 percent). He said they even deduct this percentage from tips paid online.
Drivers sleep in their cars, working 18- to 20-hour days to pay back everything they owe in fees—and sometimes make a little money to take home. Many end the week with only $300 or $400 in earnings, which must be used to pay for the next week's gas.
Claire Evans has driven at Dulles International for a couple of years. There have been busy weeks when she worked every day and still lost money, she said.
Both say the fact that they have already paid so much money into the company keeps them from leaving the job.
"You look for a way out," said Evans, who is still paying off her franchise fee. "You want to get out, but need your franchise money back… [but SuperShuttle] will have any excuses not to get money back."
According to the union, SuperShuttle actually makes more money from drivers' fees than from customer fares.
THE BIG BOSS
SuperShuttle is a subsidiary of a large, lesser known but hugely powerful global conglomerate: Veolia.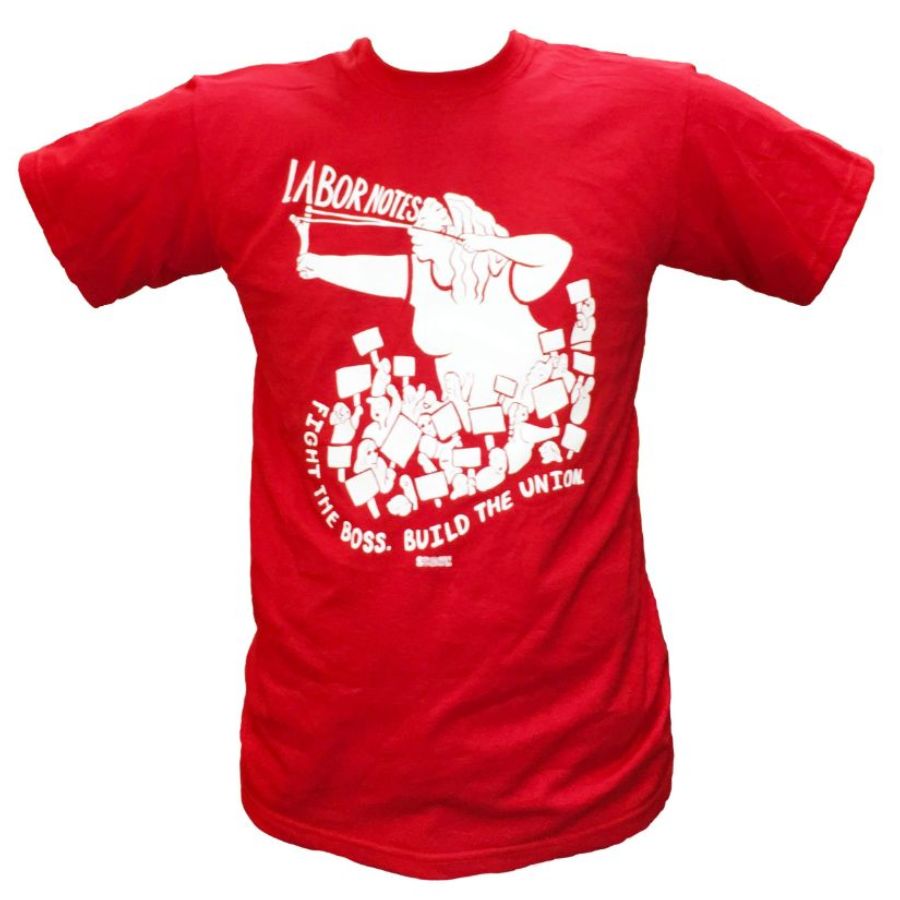 The French company—started in 1853 through an imperial decree by Napoleon III—has grown into a multinational force to be reckoned with. Its massive transportation arm has a track record of taking on private contracts to run public transit, and breaking up unions.
Bus drivers in Phoenix and Los Angeles, where Veolia holds contracts to privately administer parts of the public transit systems, struck in 2012 and 2013 respectively over wages and job security.
Maryland taxi drivers last year protested Veolia's monopoly on transit from the high-end Gaylord National Hotel, which was diverting customers exclusively to Veolia-owned vehicles.
The company's conflicts reach overseas as well. Chapters of Jewish Voice for Peace (JVP) in the U.S. charge Veolia with operating bus service on an "apartheid road" in Israel and the West Bank, where Palestinians are not allowed to get off the bus in Jerusalem or Ramallah.
JVP also says Veolia's light rail connecting Jerusalem to surrounding Jewish settlements helps to shore up Israel's "illegal annexation of Palestinian East Jerusalem."
Currently, unions and community members in Boston are pressing Veolia to rehire four school bus drivers accused of participating in an illegal strike. After the corporation took control of the school buses last July, it began disregarding negotiated agreements on wages, benefits, and working conditions. Veolia refused to meet with the workers, members of Steelworkers 8751, and locked them out.
DRIVE-BY PROTEST
When SuperShuttle refused to pay a driver unemployment insurance last year, the Maryland Department of Labor, Licensing and Regulation ruled that drivers should be considered employees eligible for unemployment insurance, not independent contractors.
While this status could free drivers to organize a union, the Baltimore Regional Director of the National Labor Relations Board asserted that drivers have supervisory duties over "relief drivers" (drivers who work under another driver's franchise), and therefore cannot unionize.
Both parties are challenging the opposing rulings, but drivers are not waiting for a legal decision to take action.
On November 7, 50 Baltimore drivers "took the street and drove around the airport," said Benhene. Drivers wound their chain of vehicles around the airport loop to protest SuperShuttle's unwillingness to update van computer systems that regularly froze up.
"It worked tremendously," Benhene said: SuperShuttle updated the systems, and workers got a taste of power.
But SuperShuttle also fired two drivers it claimed had led the action. "They used that to scare some of us," Benhene said.
The two fired drivers are still off the job. One traveled to Boston to offer words of support at a rally for the fired school bus drivers. Meanwhile, SuperShuttle drivers have held two more rallies demanding their jobs back and protesting working conditions.
Evans hopes opposition to Veolia will keep spreading.
"If we keep letting them get away with this, our children are going to fall into this situation," she said, tearing up. "We need to make this thing become global."