Activists Win Coordinated Wage Boost in D.C., Nearby Counties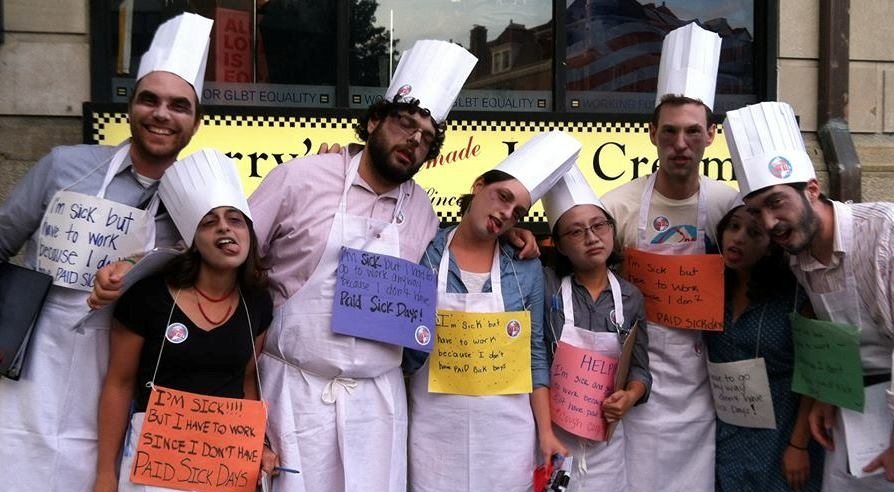 In December lawmakers in Washington, D.C. and two neighboring Maryland counties voted to raise the minimum wage to $11.50 per hour in all three jurisdictions.
It was a regional cooperation unprecedented in this country. Too often, minimum wage increases are defeated when opponents argue that businesses will flee across city or state lines.
In D.C., the increase was indexed to the Consumer Price Index, so the minimum wage will increase every year. The same day, the D.C. City Council also voted to strengthen its paid sick leave law to ensure that all workers are covered and the law is better enforced. And raising wages in Montgomery and Prince George's Counties gave a boost to the red-hot fight for a higher statewide minimum in Maryland.
In short, December saw the biggest wins in recent memory for workers in the D.C. metro area. Though the bills moved quickly, the groundwork for victory had been laid long before—through fights we lost.
After the D.C. mayor vetoed last year's effort to force big-box retailers like Walmart to pay a living wage, organizers responded by thinking bigger, not smaller.
We set our sights on a citywide minimum wage hike. We flipped the opposition's message so the momentum from the lost campaign would work in our favor. And we jumped on a chance to pitch our umbrella wider, joining forces with groups that had been pushing for paid sick days in D.C. and for minimum wage boosts in the nearby Maryland counties.
YEAR OF LOW-WAGE WORKERS
Community and labor groups had been organizing for years to keep Walmart from opening six stores within D.C. city limits (we lost) and to make it pay fair wages. Years of work culminated in a 2013 bill that would have forced big retailers to pay a living wage of $12.50 an hour. But the mayor vetoed it in August.
How We Kept the Pressure Up
Coordinated call-in days. In the last month of the campaigns, the coalitions in Montgomery County and D.C. planned a series of call-in days.
Using a web service, Slottr.com, we had constituents sign up to call at a designated time. The calls came in to the council offices every five or 10 minutes during the work day.
We also signed up for a texting service called OhDontForget.com. Ten minutes before the caller was scheduled to call the councilmember, she would receive a text message with the phone number and a link to a call script.
We generated thousands of calls this way.
Coordinated testimony. During the hearings, the two coalitions coordinated their messages to present a strong united front.
This meant everyone who testified mentioned their support for both bills, and everyone hammered home the most important talking points, including refuting the other side.
Confronted councilmembers in public at every opportunity. Volunteers tracked where councilmembers were making public appearances and arrived with a group of people wearing stickers about the bills.
When election season started, this meant showing up at candidate forums to ask questions about our issues. We raised our profile and got councilmembers on record voicing their support.
By the end of the campaign, the coalition scheduled visits to all the city councilmembers almost daily. Groups of workers would go prepared to tell personal stories about why a minimum wage increase and paid sick days would benefit their families.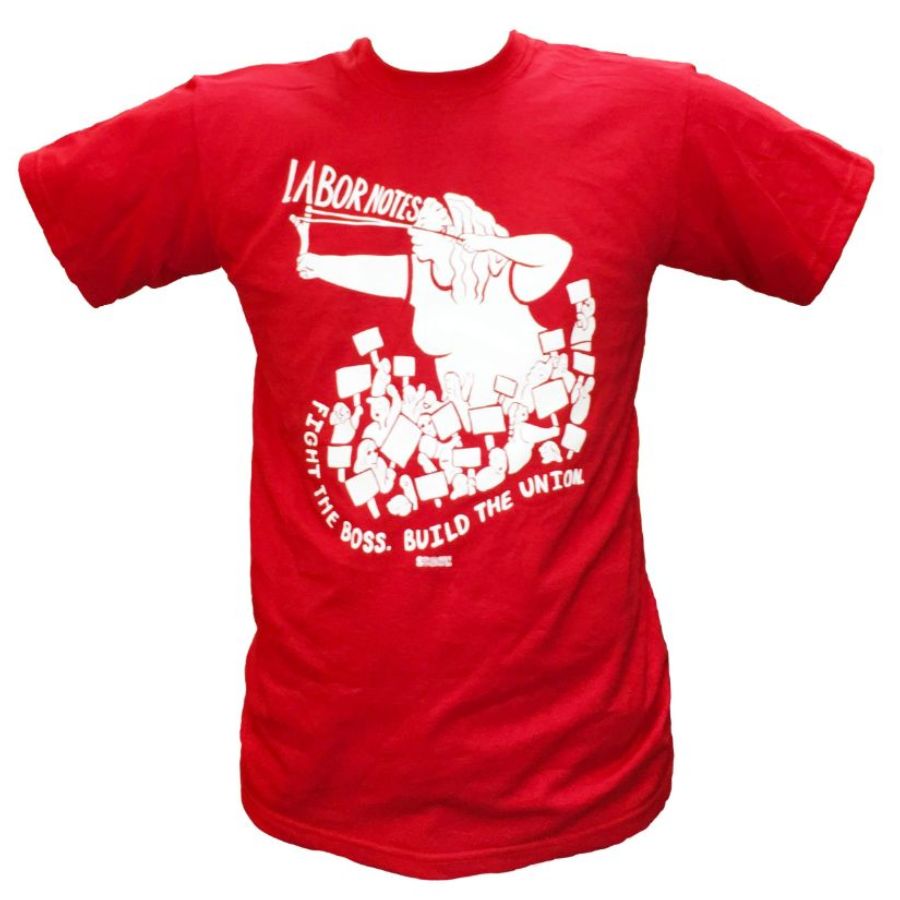 Of course, momentum was building that year for a wage increase for all low-wage workers, not just those at big-box stores. The Walmart strikes and fast food strikes caught everyone's attention, including politicians'. In D.C. the strikers were low-wage employees of federal contractors, such as Smithsonian museum workers.
Meanwhile, for two years a coalition of labor and community groups had been building the case for a higher state minimum in Maryland. City and county councils including Montgomery County's passed resolutions for such an increase.
Groups in D.C. had also started organizing to bolster D.C.'s 2008 sick leave act, which guaranteed some workers up to seven paid sick days. Unfortunately, the law excluded tipped restaurant workers and anyone working their first year on the job—and it was poorly enforced, leaving close to 80 percent of restaurant workers without a single paid sick day.
So the goals were to expand the law to cover everyone, and to step up enforcement.
REGIONAL APPROACH
Recognizing the momentum for higher wages on both sides of the border, Councilmember Mark Elrich of Montgomery County met with the chairs of the Prince George's County Council and the D.C. Council to envision a regional approach.
They decided to push the legislation in all three jurisdictions, to eliminate any argument that businesses would flee to neighboring counties. They agreed on an increase to $11.50 per hour.
Out of what could have been a great loss came a great opportunity. The same August day as the mayor's big-box veto, four councilmembers introduced bills that would raise the minimum wage for all D.C. workers and strengthen the sick leave law.
For the next three months, groups in all three jurisdictions lobbied their city and county councils. Our coalitions included local unions of grocery and government workers, worker centers, local chapters of the NAACP and National Organization for Women, Jews United for Justice, and many other groups.
The regional deal was crucial—in both Maryland counties, some councilmembers would vote to move the bills forward only once they knew the other jurisdictions were on board, too.
In D.C. we were present at the council building daily, asking community members to call councilmembers to ensure neither bill was weakened. The calls made sure that the paid sick days bill moved on the same timeline as the minimum wage and that no amendments were introduced.
In Montgomery County, through calls we forced the council to abandon a compromise that would have pushed the $11.50 raise back to 2020.
One lesson learned: take advantage of political moments and opportunities. The organizing across the country had brought the minimum wage issue to the fore and created an urgency we were able to use locally.
Also, D.C. election season was beginning in fall 2013—the majority of councilmembers were running for reelection (or for mayor), making them more vulnerable to our pressure.
Working as a coalition, with groups on both sides of the border and groups working for both issues, proved essential. We coordinated testimony. We enjoyed increased staff capacity and resources. Our turnout efforts doubled when we planned actions together.
Katie Ashmore and Monica Kamen are community organizers with Jews United for Justice.