Enough With the Just In Time Schedules, Say Retail Workers
A familiar cry for the 40-hour week has gone up, but among retail workers the meaning is new. Part-time workers are demanding an end to erratic scheduling and a chance to work enough hours to survive.
"I lost my house. I lost my son I was about to adopt," said Cory Parker, a Tupelo, Mississippi, Walmart worker, who said his managers won't give him enough hours to make a living. "And I'm not the only one. We're losing our places to live because we're not getting any hours at all."
Parker is an activist in OUR Walmart, a group of employees trying to improve pay and working conditions at the world's largest private employer.
Unreliable scheduling and insufficient hours were also major issues in the effort to organize a Target store in Valley Stream, Long Island, last year.
"We went for weeks with 15 hours or less," said Target worker Tashawna Green.
Even as they were starved for hours, said Green, their managers asked them if they had friends who would like to apply for a job. After a bruising fight, the union lost the vote at the big box store.
Now the Retail Workers (RWDSU) are targeting clothing retailer Abercrombie and Fitch in New York City, where part-time hours are capped at 10 per week, according to cashier Bintou Kamara.
That campaign is spearheaded by the union-supported Retail Action Project (RAP), which is helping retail workers draw attention to unsustainable scheduling with petitions and demonstrations outside clothing stores. Workers have held giant signs detailing "Underemployment Claims" against their highly brand-conscious employers.
Walmart carved out the low road on scheduling in the 1990s, with its round-the-clock schedules and intensive use of part-timers. Jamba Juice, Pier One, and Aeropostale now use software that cuts shifts into chunks as small as 15-minutes. Last-minute schedule changes result when the software predicts customer traffic based on the weather forecast or recent sales patterns.
The results are stunning. A survey of 436 New York retail workers last year found that 70 percent didn't know their schedules more than a week ahead of time. Only 17 percent had a set schedule, according to a study by the City University of New York and RAP.
Many didn't know more than 12 hours in advance when or whether they'd be working. Twenty percent were "always or often" expected to call in the night before or at the beginning of the day to see if they'd been scheduled for that day.
And, in a twist that foils attempts to hold a second job, if you're not available the software schedules you for fewer hours in the future. It can lead to agonizing decisions. "If you pick your family or your health, you might lose your job," said Ademola Oyefeso, an organizer with the Retail Workers in New York.
Business consultants tout this brave new flexibility as a way to subjugate workers. "Many part-time workers feel a real competition to work hard during their limited hours because they want to impress managers to give them more hours," retail consultant Burt P. Flickinger III told the New York Times.
One worker in the CUNY study reported about her employer, clothing retailer Club Monaco, "Our sales are posted and you know that if you don't sell over a certain amount that you won't get any hours for the coming week."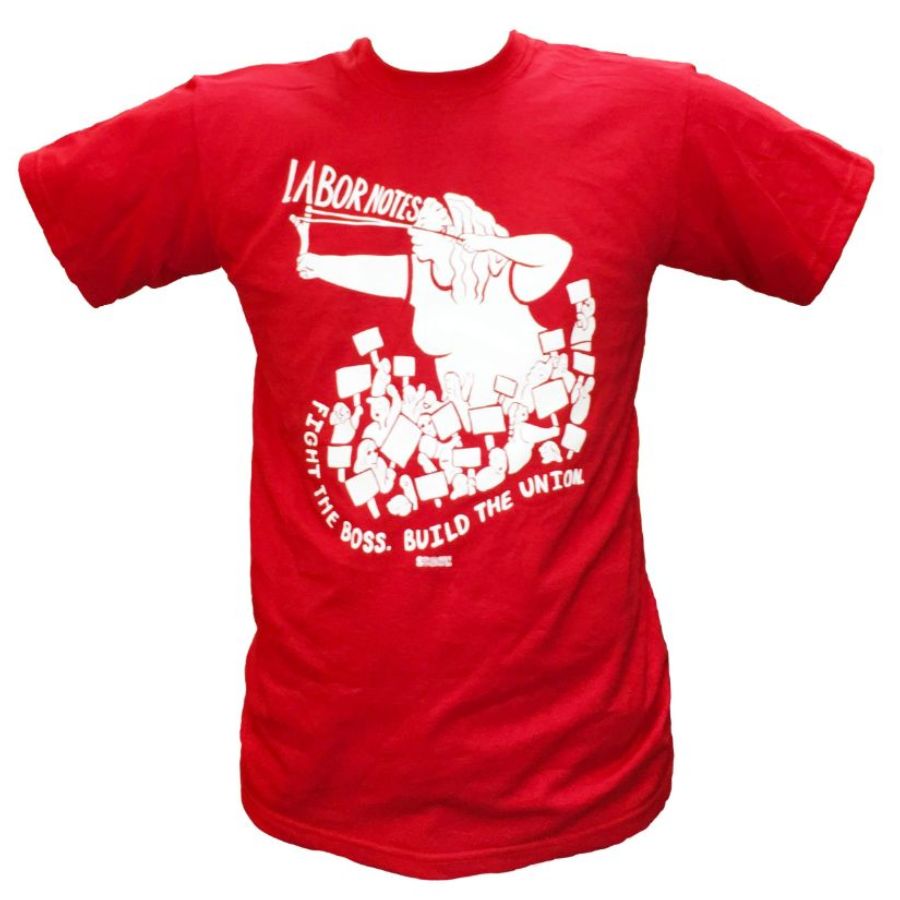 "We work for an hourly wage but we fight like we're on commission," another Club Monaco worker said.
THEY LIKE IT THAT WAY
Employers insist that workers want part-time jobs, to pursue college or raise children. But the demand that workers be available at any time makes a hash of childcare arrangements, classes, and normal life planning.
In fact, the involuntarily part-time retail workforce increased from 644,000 to 1.5 million between 2006 and 2010. "This explosive growth of part-timers is…not because of worker choice," concluded the CUNY report.
Nine states have reporting-pay laws, which require that, if workers show up but their shift is shortened or doesn't materialize, they must be paid for a minimum number of hours. In New York, workers should be paid for a four-hour shift even if they work fewer hours.
The Retail Action Project is distributing this information in a timekeeping booklet. RAP is encouraging workers to demand their reporting pay and to record their time—hard to recall when hours change every day—to make sure they're being paid correctly.
AVOIDING BENEFITS
Scheduling practices and lack of health coverage are connected. Walmart's scheduling software warns managers when workers are approaching enough hours to make them eligible for health care benefits. Only 29 percent of workers in the CUNY study had health benefits.
OUR Walmart activist Evelin Cruz said the group is demanding the company "provide affordable health care so we don't have to fall back on Medicaid even though we have a job."
And now perverse incentives in the new federal health care law will likely prompt employers to make even more jobs part-time. Starting in 2014, employers with more than 50 workers who don't provide adequate health insurance to full-time employees (over 30 hours a week) must pay a penalty of $2,000 per worker.
Darden Restaurants, which owns the Red Lobster, Olive Garden, and Capital Grille chains, announced it was increasing its percentage of part-time workers in several markets, in preparation for the law. Three out of four Darden employees already work part-time. Papa John's Pizza CEO John Schnatter also predicted his franchises would cut hours back to evade insurance.
BLACK FRIDAY
Last year Walmart opened its stores at 8 p.m. on Thanksgiving night, and this year Target, Toys R Us and Sears are following suit.
"It essentially cancels Thanksgiving for hundreds of thousands of workers," said Dan Schlademan, an organizer with the Food and Commercial Workers' project Making Change at Wal-Mart, "because they have to get the stores ready for the sales." Ruined holidays last year ignited the OUR Walmart organizing, he said.
About 160 workers in Dallas, Seattle, Washington, D.C., Miami, Sacramento, and Los Angeles stores walked out last month in a one-day unfair labor practice strike. Two hundred traveled to Walmart's Arkansas headquarters instead of going to work.
Surrounding manager David Scott, they used an Occupy Wall Street-style "people's mic" to get their message across. "We are here because we do not get enough hours," they chanted. "We are here because we can't take care of our families."
They asked Walmart to stop retaliation against their group, but it has continued, Schlademan said. Members have had their hours cut back and several have been fired since the day of action. (More here on how Walmart trains managers.)
Now OUR Walmart members are vowing to nonviolently disrupt the stores on Black Friday, including more walkouts. Jobs with Justice and Occupy plan to leaflet and demonstrate with the workers. "We are going to make the point that we need these issues fixed," said Colby Harris, a Dallas Walmart worker. "We cannot be overlooked."
Cory Parker in Tupelo said that, as of November 8, neither he nor his co-workers knew their schedules for Thanksgiving. "Nobody knows what they're working with on that date," he said, because managers at his store don't know how many workers will walk out.