NY Public Employees Hit Reset After Old Guard Pushes Contract Takeaways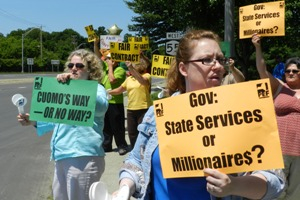 New union leaders signaled a tougher stance by New York state employees and more wrangling with Governor Andrew Cuomo. They were sworn in August 1.
Members of the Public Employees Federation backed the insurgent NY Union Proud slate, turning out two-term president Ken Brynien and his slate in a close late-June election.
At 53,000 members PEF is New York's second-largest state employees union, representing engineers, scientists, and professional and technical workers across dozens of state agencies.
CONTRACT BLOWBACK
Many saw the election as a referendum on the 2011 contract. In September PEF members rejected a tentative agreement offering job security language in exchange for a three-year wage freeze, furlough days, and increased health care contributions.
At 19,629 votes to 16,906, it was the first time in PEF's history that members had rejected a contract with the state.
The deal substantially mirrored an earlier settlement between the governor and the Civil Service Employees Association, an AFSCME affiliate and the largest union of state workers in New York. The concessions were a problem for CSEA head Danny Donahue when he ran for AFSCME president earlier this summer, and lost.
During the candidates' debate, NY Union Proud presidential candidate Susan Kent criticized the job security provisions as "loophole language you poke a million sticks through." Kent is a credentialing specialist with the Department of Education in Albany.
"The contract was a huge issue in this election," said Dylan Keenan, PEF council leader for the Department of Environmental Conservation. "Voting it down was basically a vote of no confidence in the leadership."
Governor Cuomo responded to the rejection by announcing 3,500 layoffs, and Brynien quickly reached a new agreement with minor improvements.
Keenan contends that officers' aggressive push for ratification of both contracts showed them too ready to accept claims that public sector workers' wages and benefits are the cause of budget problems. "They used the governor's own arguments against us," he said.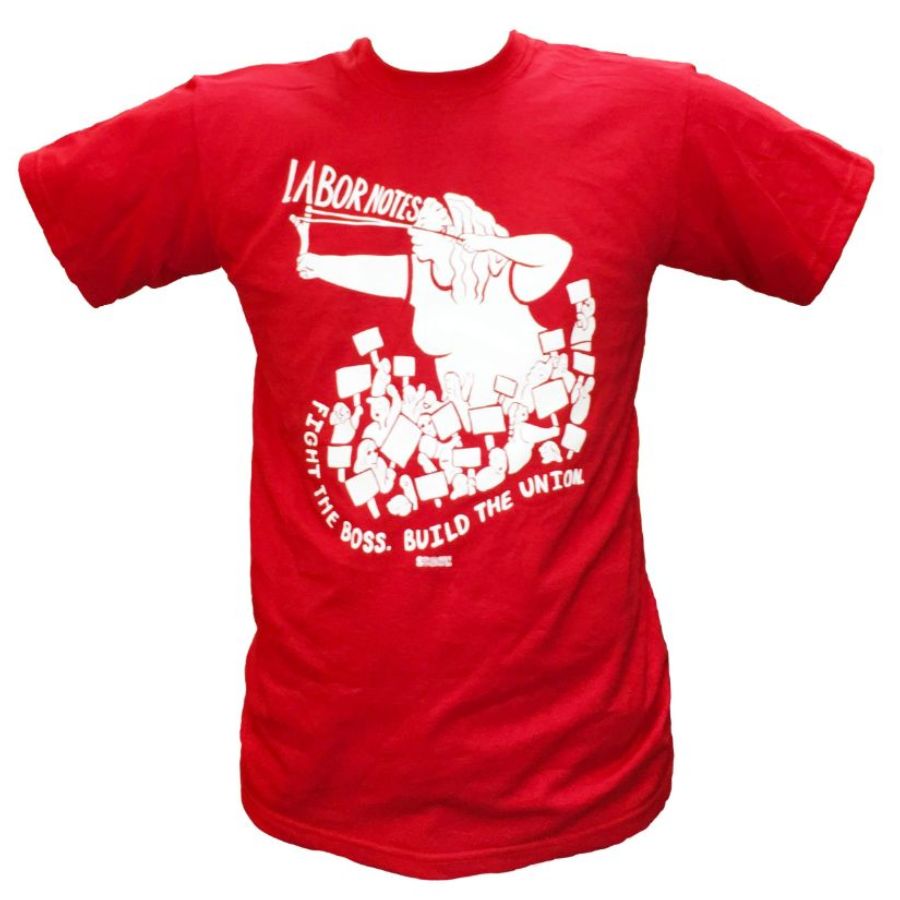 The new deal was overwhelmingly ratified in November, ending the standoff with the governor, who rescinded the layoffs. "There were plenty of people who held their nose and voted yes for the contract, but were happy to vote for an alternative," Keenan said, referring to this summer's union election.
According to Andy Coates, a longtime PEF activist, the new leaders are on the right track to respond to the attacks on public sector workers.
"The day after they got sworn in they all drove out to Buffalo to meet with members," Coates said. "They're trying to build up the divisions that are weak and reinvigorate the grassroots."
For Keenan this is a welcome extension of the campaign: "The candidates visited different agencies, even went desk-to-desk doing grassroots campaigning. The previous administration, people never saw them, so it was a big change."
"We told people this was the way we were going to lead PEF," Kent said. "We want to get out and be with our members, know what their issues are, and show management the face of the broader union."
ENGAGING THE PUBLIC
Both Coates and Keenan hope the new administration will engage the public in order to build support for the work performed by PEF members.
PEF's new leaders are developing a series of forums involving local groups, faith communities, and union members to promote the untold stories of what PEF members do for the public. "What anti-union forces have been very successful at doing is to drive a wedge between unions and the communities they serve," Kent said. "That's why it's absolutely a priority for us to get out to the community."
Keenan is pushing a public awareness campaign in the Albany area, highlighting changes in the state's regulation of hazardous waste sites. The changes will likely weaken oversight of an incinerator in nearby Waterford, run by a company formerly part of General Electric. Instead of state employees at the Department of Conservation, outside consultants would be allowed to write the permit conditions for the plant.
"Who do you think is going to be a stronger advocate for public health?" Keenan asked. "It's not a consultant who's trying to get another job with GE somewhere else."