Union, Riders Chase a Better Bus System
While the economy appears to be growing (albeit slowly), in the public sector layoffs are still the order of the day. Since the start of the recession, the public sector workforce has decreased by 3 percent—in an environment where people are more dependent on the government for basic services.
Mass transit is no exception, and House Republicans are desperately trying to remove all federal funding for mass transit in the next five-year transportation bill, which would deplete an already starving system.
Despite the fact that 2011 saw the highest transit ridership in a half century, regional and municipal transit authorities are facing huge cuts, which threaten to produce dramatic service reductions. On April 4 the Transit Union (ATU) joined with community movements and Occupy in 15 cities to protest fare hikes and service cuts, with rallies, leafleting, and vigils.
In three smaller regions, around Baton Rouge, Louisiana, the Florida Panhandle, and southeastern Massachusetts, transit locals are figuring out how to fight back in a concessionary environment. Encouraged by their international to instigate community coalitions, these locals have had some success in fighting austerity and gaining better treatment on the job.
WAIT NO MORE
Larry Patin is the 31-year-old president of ATU Local 1546 in Baton Rouge, which funds mass transit at a rate one-quarter the level of other mid-sized Southern cities while having some of the worst traffic congestion of any metropolis in the South.
Unlike in many other cities and the nation's capital, where mass transit is viewed by the corporate lobby as a waste of taxpayer dollars, business leaders in Baton Rouge realize that the current system is untenable.
"Baton Rouge is a fast-growing city that gained more than a hundred thousand people after Katrina," Patin said. "But we only have a bus system, and people have to wait more than an hour for their bus to come." The average ride takes two hours and 20 minutes, according to Together Baton Rouge, a community coalition.
As a result, faith-based groups, community organizations, business leaders, and Local 1546 came together to fight for restructuring the transit system and dramatically boosting its funding.
Under their proposal, average wait times would decrease to 15 minutes, the number of routes would increase from 19 to 37, and peak-hour buses would rise from 32 to 57—resulting in significantly more members for Patin's local.
The proposal would be funded by a property tax and create dedicated funding for mass transit for the first time. The measure passed on April 21 with 54 percent support in Baton Rouge.
The union still faces a battle for its upcoming contract, however. While managers joined forces with the union to pass the tax, Patin notes that they still want to eliminate more full-time jobs; the new jobs would be part-time.
VEOLIA OUT
Escambia County, Florida, is conservative: John McCain took it by 59 percent in 2008. But in December a community coalition between the transit local, Occupy Pensacola, and faith leaders scored a victory for respect in the workplace.
Riders, drivers, and community members successfully pressured the county commission to remove the French multinational Veolia Transportation as its transit provider.
Veolia is a repeat offender. One of the biggest multinationals involved in the privatization of municipal bus and rail systems, Veolia has taken heat for years from transit advocacy groups and unions for reducing service and attacking workers to boost its profits. In Phoenix, the company's intransigence at the bargaining table led to an 11-day strike in March, leaving thousands of riders without transportation.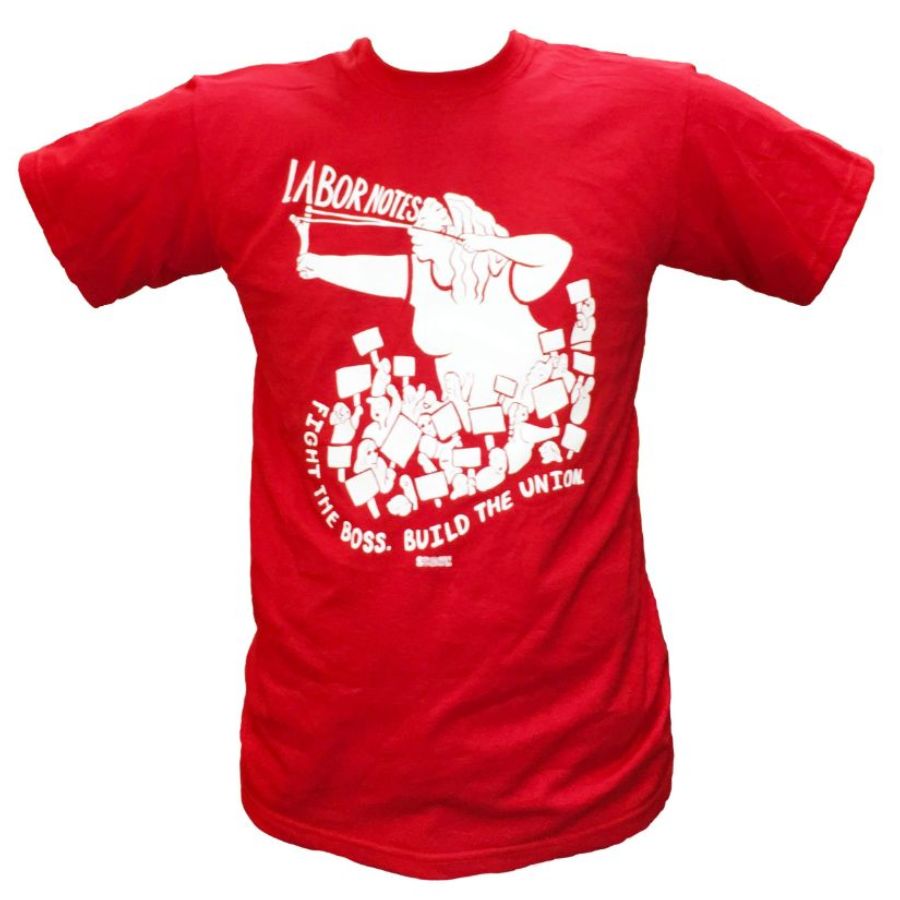 "We couldn't get a contract with Veolia," said Mike Lowery, president of ATU Local 1395 in Florida and a coalition leader. "Their contract proposals were focused on going after our working conditions. It was getting pretty nasty."
Veolia had proposed reducing sick leave and creating more part-time, benefit-free positions, in addition to creating a far stricter attendance policy. During the negotiations, Veolia aggressively disciplined drivers for minor incidents, such as unspecified and undocumented passenger complaints.
Bargaining had dragged on for a year and a half, and in September the union struck for a day; it got 96 percent participation. Due to concern about the riders, though, the local decided to focus on a community campaign to get Veolia out. Its contract was up for renewal in December.
Veolia was extracting a half-million-dollar annual profit from the community, to employ only three people, while the rest of the workers were employed directly by the county.
"Veolia was not interested in the people," said Father Nathan Monk. "There was no reason why the county was contracting out and taking a multinational corporation instead of a local company."
Lowery and his local assembled a coalition that included the NAACP, the Rainbow Coalition, Occupy Pensacola, churches, and riders and disabled groups. They easily met their goal of 5,000 signatures calling on the county commission to remove Veolia and take over the service.
Dozens of activists and union members came to the commission's December meeting and were able to end Veolia's contract.
While the county gave the contract to another company, First Transit, the local has received commitments from commissioners that if the work environment doesn't change, First Transit will be removed as well.
Bus driver Arlene Wires says the workplace has changed dramatically since their win: "The morale is the highest it's been in years. It used to be a fun place to work, and everybody wanted to be here. In the past couple of months it's gotten back to where everybody wants to be there."
MASS TRANSIT
In Fall River and New Bedford, Massachusetts, the ATU has been working with community groups to expand service. Buses stop running at 6 p.m., and there was no service Sundays or holidays.
Every year at budget time, the two locals would go to the transit board and ask for increased service, to no avail. But this time, working with community groups and the local UMass labor education program, Local 174 in Fall River organized bus riders in a petition drive to expand transit to holidays, Sundays, and nights.
The Bus Riders United group now has more than 100 active members fighting for expanded service. And as a result of their organizing, the transit authority was able to secure a grant and expand service to holidays.
Local 174 President Eric Carvalho notes that this small victory goes against the grain: "We're not seeing service cuts, not seeing fare increases. Instead of layoffs and cutbacks, we've seen the exact opposite."