Student-Labor Alliance Aims to Lift Standards at Vanderbilt
Nashville's Vanderbilt University hosted a conference in late March of the National Association of College & University Food Services. The association promises "revolutionary thinking" for university dining departments.
But outside the confab, 50 Vanderbilt workers, students, faculty, alumni, and faith leaders hosted their own event. They showcased the poverty that persists among Vanderbilt dining hall workers, who make only $16,500 per year on average.
They pointed out that the workers couldn't afford the $1,075 it would cost to make their point inside.
"At Vanderbilt you can buy insurance for your dog," said Mary Anderson, a 26-year employee of Vanderbilt Dining. But when food service workers are laid off over the summer, "you can't even get unemployment benefits to eat."
The university uses a state exemption for educational institutions to escape responsibility for providing year-round income. Meanwhile, Vanderbilt has one of the highest-paid administrations in the country, boasting 10 employees who each made more than $1 million in recent years.
Vanderbilt dining hall workers are direct employees of the university, unlike many campus food service workers.
Some, like Anderson, are members of the Vanderbilt Workers' Union, Laborers Local 386, which represents a diverse bargaining unit including dining employees, custodians, grounds crews, electricians, plumbers, painters, and HVAC mechanics.
But in the face of Tennessee's right-to-work law and pervasive anti-union culture, only about 680 of 23,000 Vanderbilt employees are represented by the union.
Their organizing has still earned them gains. In 2004, many service workers made as little as $6.50 per hour. Internal organizing drives involving both members and students more than tripled membership of the once-dormant union and lifted wages for the lowest-paid union workers to $10.78 an hour.
Unorganized service workers at Vanderbilt have also benefited because their wages have been pegged to new union rates. A few hundred organized workers with student, faculty, alumni, and faith support have effectively bargained on behalf of thousands, lifting the standard for all.
Broadening the Vision
Union workers realize their power relative to Vanderbilt depends on their ability to organize more broadly among both employees and the community.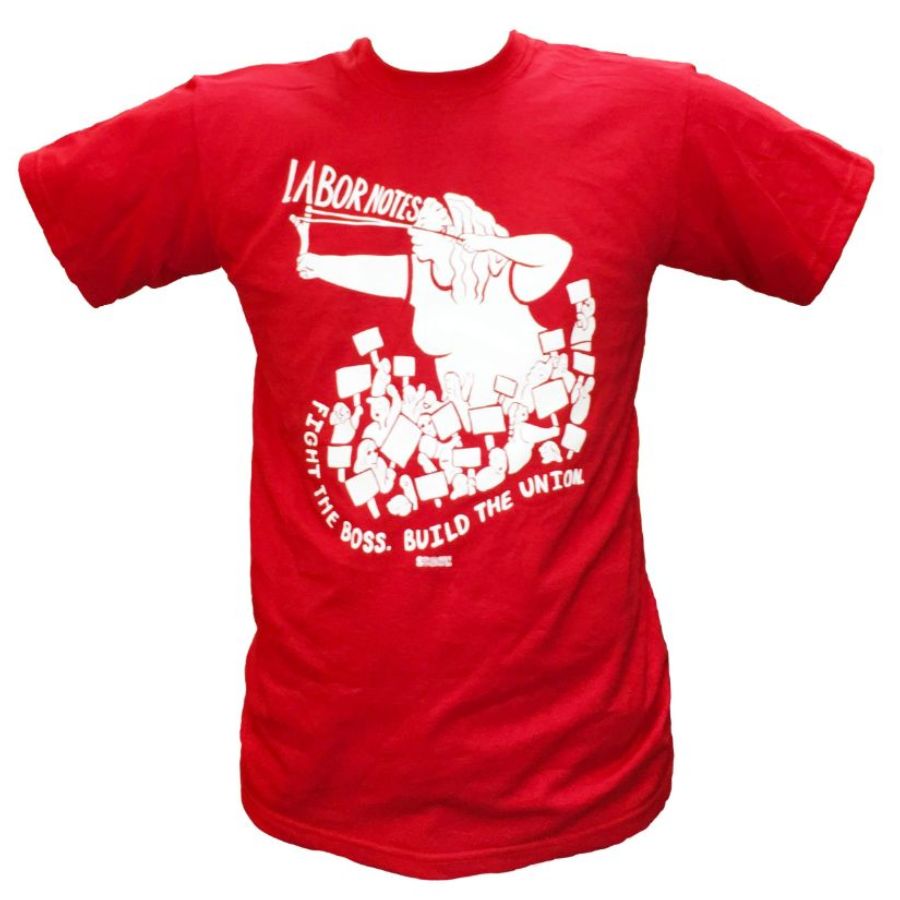 The vast majority of blue-collar Vanderbilt workers earn below market rates and unorganized workers, of course, lack basic job protections and representation.
Last fall, a broad group came together to tackle these problems. Called Organized and United for Respect at Vanderbilt, OUR Vanderbilt's mission is to institutionalize community support for a worker-led movement for economic justice. They're asking for better wages, to reflect workers' importance to the university.
"For years I watched as employee rights were trampled on and our employer showed indifference to our needs," said steward Jackie House-Lucas.
Workers and students started an organizing committee and a group of students began "Occupy Vanderbilt" in March to back the campus workers.
At scores of universities dining workers have tried to form unions and students have jumped into the fray, even though most colleges contract out to low bidders like Aramark and Sodexo that fight against unionization.
As Vanderbilt students set up their encampment in front of the central administration building, workers spoke out about the injustices they face in their jobs. The encampment was created as a permanent protest of the poor treatment of Vanderbilt workers. Students are also pressing for responsible investment overseas and increased voice in campus decision-making.
In front of a large crowd that included her bosses, Anne Alukonis, a steward, spoke about the need for increased work opportunities over the summer in Vanderbilt Dining.
Her call was echoed by a prayer for justice by Rev. Maurice Harris, a Vanderbilt Divinity School alumnus.
Along with a team of students and dining workers, sophomore Chelsea Lunn has been collecting hundreds of petitions on campus calling for the administration to prioritize its workers over expensive renovations and high executive pay. She said everyday conversations with workers have brought more into the campaign.
After the close of the event, Occupy Vanderbilt student activist Hirak Pati, who used to work in the dining halls, told the workers that students have "got your back."
---
Benjamin Eagles is an organizer with OUR Vanderbilt. Find out more at ourvandy.org.
/>