Nurses Say Private Equity Firm Starving Massachusetts Hospitals
Nurses sang sour carols today to the private equity firm they say is starving Massachusetts hospitals and pitting workers against each other.
Massachusetts nurses came to the headquarters of Cerberus Capital in Manhattan because Cerberus is the money behind Steward Health Systems, which took over the troubled Catholic hospital system Caritas last year and now is squeezing patients and workers for ultra-profits.
Hundreds of fellow members of National Nurses United, the Massachusetts nurses' national union, sang and chanted outside Cerberus this afternoon.
Realizing that private equity firms specialize in stripping troubled businesses down and flipping them to new owners, the Massachusetts Nurses Association had insisted during the takeover on guarantees that practices and specialties could not be phased out.
Hospital workers did take concessions, but MNA secured a multi-employer pension plan and set the stage for negotiating with the chain collectively across four of its hospitals rather than one by one.
Now Steward is challenging MNA's pension plan, closing down units, and threatening to shutter whole hospitals in order to get nurses to open up their contracts.
"Their whole pitch was to keep the community hospitals alive," said Linda Tasker, a telemetry nurse at Merrimack Valley Hospital. "But they're robbing Peter to pay Paul, and picking out the hospitals that will make the most money."
Steward is also laying off many staff nurses—especially those at the top of the seniority list and pay scale.
Victoria Webster and Lynne Blanchard were two of 13 nurses fired in May at Carney hospital's psychiatric unit in Dorchester. They say the firings, which included 19 mental health counselors, came after they blew the whistle on patient violence and poor staffing at the facility. Steward hired a crop of inexperienced new nurses, they say.
Cerberus, with reported holdings of about $20 billion, has a checkered history in health care: One of its companies held a contract at Walter Reed Hospital in Washington, D.C., where abysmal conditions for wounded veterans came to light in 2007. A Congressional oversight committee said the decision to privatize support services to the Cerberus outfit "led to a precipitous drop in support personnel."
EXTREME SAVINGS
Nurses say the search for cost savings is reaching extremes.
When a floor is short-staffed, nurses say, local hospital administrators can't hire per-diem contract nurses without corporate approval.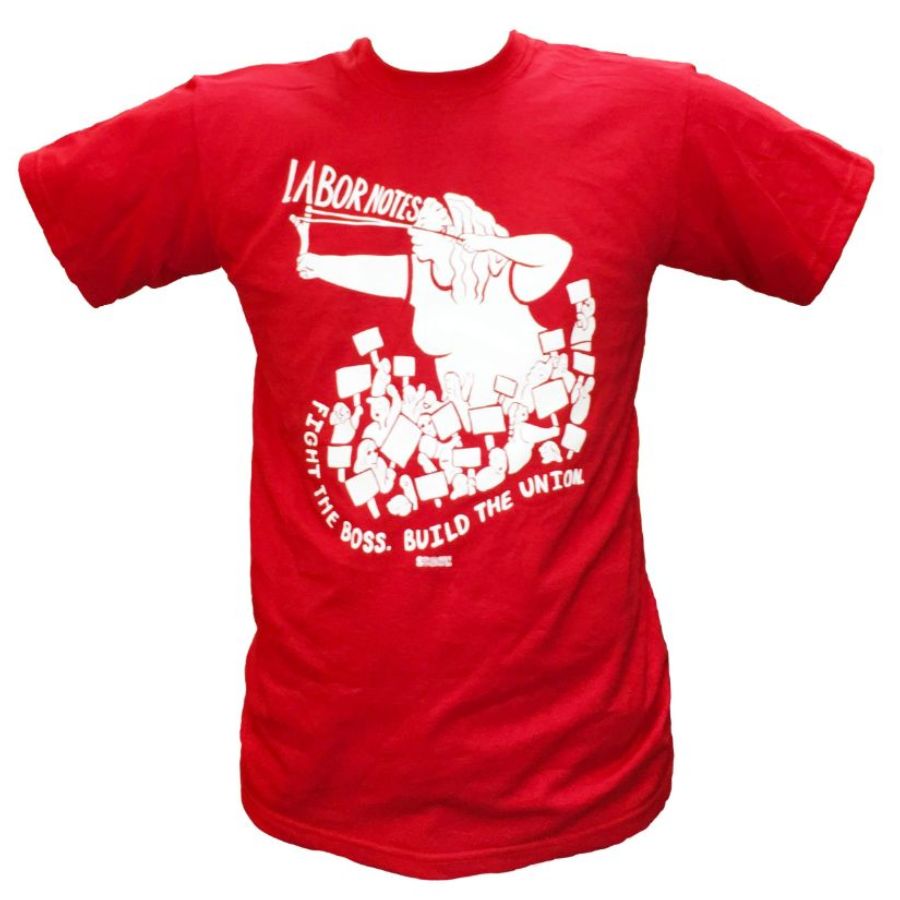 "We can't even give patients a cup of coffee," said Cheryl Laorenza, a psychiatric nurse at Holy Family hospital in Methuen. Nurses at the Norwood hospital campaigned around Steward's food cutbacks—they brought loaves of bread to the floor and tacked a picture on the bulletin board with the caption "Got Bread?"
Jane Emery, a telemetry nurse at Merrimack Valley Hospital, said administrators are turning the temperature down on the heating blankets in chemotherapy to save on electricity.
Administrators won't provide them with enough alarms to warn when patients are at risk of falling out of bed—but if they do fall, the nurse gets the blame for not responding fast enough. "People are so fearful," Emery said.
Patients are signing themselves out of the hospital against medical advice, she added, because administrators keep them waiting on stretchers for hours until enough patients accumulate to open another floor.
SEIU SIDES WITH STEWARD
Steward is breaking its promises, MNA says.
The union says that in the limited master agreement negotiated during Steward's acquisition of Caritas, it not only won the pension plan but also secured guarantees to maintain services and funding.
But now the union says Steward is slowly turning the spigot off, closing down a specialized unit at St. Elizabeth's Medical Center in Brighton, consolidating lab tech services, and demanding aggressive concessions from workers.
The Service Employees union, which represents service workers at the Steward hospitals, signaled its openness to proposed takeaways.
When MNA would not, SEIU put out worksite flyers repeating the boss's accusation that resisting cuts imperils the hospital chain's future—which infuriated the nurses.
"It is our understanding," the SEIU leaflet reads, "that the MNA plan adds costs to the system that the system cannot afford without further layoffs, program closures and potentially closure of hospitals."
MNA wants to hold the line. The nurses are looking to repair staffing levels, protect benefits, and keep the community hospitals open until Cerberus starts looking for the next big thing to exploit.