Minneapolis Grocery Store Cleaners Launch Hunger Strike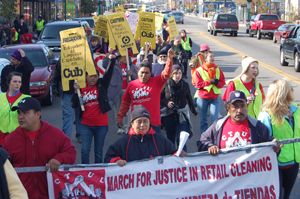 Four retail cleaning workers and four community allies will begin an open–ended hunger strike Saturday to ratchet up pressure on the Supervalu grocery chain. The workers, members of a Minneapolis worker center, want the company to negotiate a code of conduct that guarantees fair wages and conditions for the workers who clean its stores late into the night.
The group, led by immigrant workers from Mexico and Central America, also seeks the reinstatement of an illegally fired workplace leader.
"The drastic nature of our action is only equal to the drastic conditions under which retail cleaning workers have to work," said Mario Colloly, the fired worker. He's one of the hunger strikers.
After months of requests by workers and their allies for a meeting, and a November march that brought 300 members and supporters to protest in front of several stores, retail cleaning workers in the Twin Cities have said enough is enough. They are organizing with the support of Centro de Trabajadores Unidos en Lucha (CTUL), or the Workers United in Struggle Center, along with faith, community, and union allies.
Kristin Melby, who works on nutrition in the childhood development program in the Minneapolis schools, said she's joining the hunger strike because "exploitation is happening in my own backyard."
Melby, a member of the teachers union, said the campaign has built an awareness in the Twin Cities around the poor working conditions of retail cleaning workers, which will grow with the dramatic action. "The energy is building," she said.
A mad dash to outsource cleaning services to the lowest bidder over the last decades has caused vicious competition among cleaning subcontractors—with severe consequences for workers. Retail cleaners in Minneapolis say wages have been cut from $12 an hour, with some benefits, to minimum wage (sometimes less) with no benefits.
Wage cuts and workload increases have been the most dramatic at Cub Foods, which is run by Supevalu. Other abuses, said CTUL organizer Brian Payne, include sexual harassment, lack of air conditioning or heating, and threats of physical violence.
The industry as a whole is plagued by severe wage theft and human rights violations. Acting on a tip from overseas, the Department of Justice uncovered a slavery ring in Pennsylvania last year where Ukrainian cleaners put in 16-hour days, seven days a week, at retail stores including Target, Kmart, Wal-Mart, and Safeway, for $100 a month. Prosecutors said workers were raped, beaten, threatened, and held in virtual bondage.
Pressure Nationwide
As the hunger strike begins in Minneapolis, delegations of community supporters will handbill customers and deliver letters to managers at 20 Supervalu-owned stores nationwide.
"The workers' voices need to be heard," said Gwen Snyder, executive director of Philadelphia Jobs with Justice, which will lead a delegation to an ACME grocery.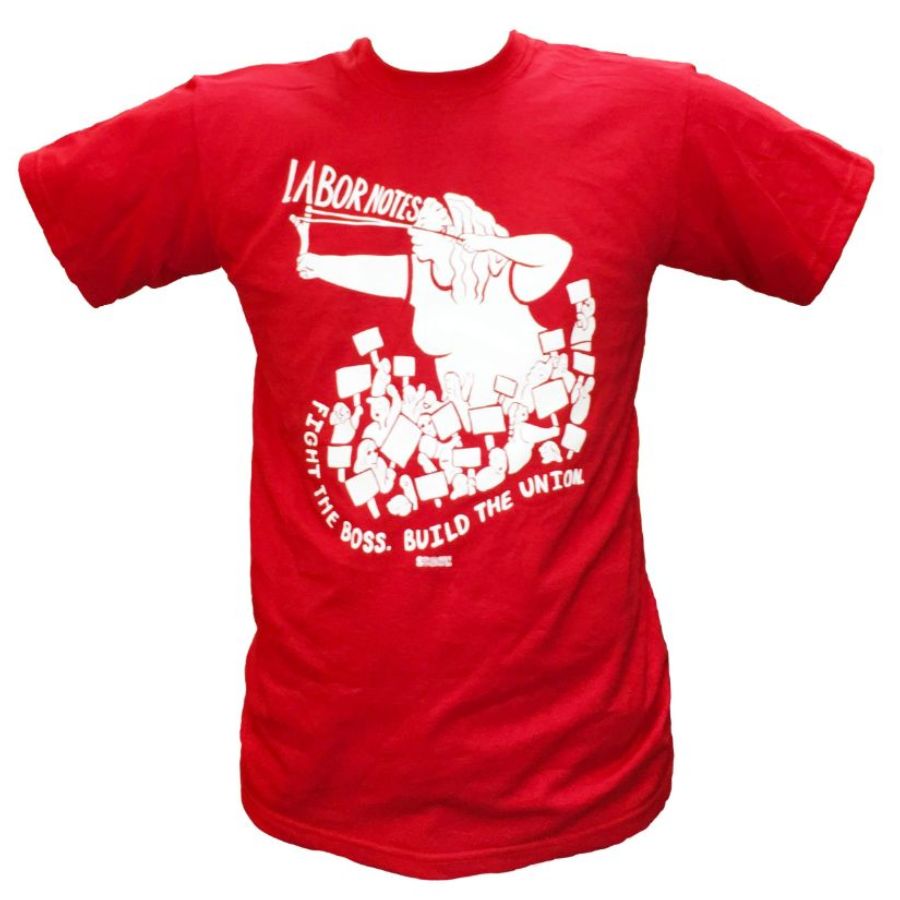 The hunger strike is the latest front of a vigorous campaign targeting Cub Foods. Community activists have faced a brutal reaction to their protests. During an in-store guerrilla theater action March 15, demonstrators say a Cub Foods security guard assaulted them before dousing activists and bystanders with pepper spray, including a two-year-old.
The protest demanded the reinstatement of Colloly, who was fired for organizing with his co-workers. "Although the company broke the law when they fired me, I have not given up," Colloly said.
Code of Conduct
The worker center is demanding a legally binding agreement or code of conduct from stores that subcontract their cleaning work. They want Supervalu to guarantee fair wages, improved working conditions, and the right for workers to organize free of retaliation. The group says it will work out specifics in negotiation—if chain executives will agree to meet.
The Twin Cities faith community has begun a "receipts for worker rights" campaign to remind management of the buying power supporters could withhold.
Peter Marincel, an organizer with Spirit of Faith Church, said congregations are collecting receipts from their purchases at Supervalu-owned stores and delivering them to company decision-makers.
"We want to send a clear message that our values are indeed aligned with our pocketbooks," Marincel said.
Jennifer Christensen, UFCW Local 1189 secretary-treasurer, said the local backs the cleaners. The Food and Commercial Workers hold contracts for clerks, baggers, meat cutters, and stockers at Supervalu stores.
"Because of subcontracting and the hiring of temporary workers, many of these one-time UFCW members have seen their standards of living completely decimated," she said. "We want to see all our shops organized wall to wall."
The Service Employees union has seen success in organizing cleaners in commercial office buildings, but Greg Nammacher, a staffer at SEIU Local 26 in the Twin Cities, says the union hasn't figured out how to organize in retail cleaning because it's so splintered and decentralized.
SEIU members and staff have participated in marches, in-store actions, and delegations to subcontractors demanding Colloly's reinstatement. "We support CTUL and the retail sanitation workers in keeping the pressure on these subcontractors and winning the respect and dignity they deserve," Nammacher said.