Immigrant Workers at Non-Union Chicken Plant Stop Work over Dangerous Conditions
Chicken processing workers stopped the line for an hour at the Case Farms plant in Morganton, North Carolina, over dangerous and abusive conditions.
The remarkable wildcat action, in late April, won the non-union and largely immigrant workforce several gains—including an all-important decrease in line speed—which they have preserved. About 150 workers stopped work, out of 500.
The action centered around long-held grievances that workers formed into a petition. They demanded that managers stop treating workers like machines, listen to workers when they approach them with concerns, decrease the speed of injury-causing production lines, stop expecting increased production with fewer personnel, allow bathroom breaks, and restore workers available to sharpen knives.
Pedro Montes is a Guatemalan immigrant who has worked in the plant for five years. (His name has been changed for his security.) He says workers took action despite their vulnerable position as immigrants because the job was becoming too dangerous. Workers use knives, scissors, and electric saws to cut fast-moving chickens into pieces.
"Our knife sharpeners had been replaced so that production could be increased, and they still gave us more work to do with less help on the line," Montes said. About a month before, management had increased the line speed from 38 chickens a minute to 48.
The combination of dull knives and speedup was producing more injuries faster. When the line is fast, workers' hands hurt and swell, and they have more risk of getting cut. A friend of Pedro's who was cutting "tenders" cut his hand when a wingless chicken came down the line, leaving him nothing to grab onto.
In a survey of 200 poultry workers in western North Carolina, the Center for Latino Health Research at Wake Forest University found that 46 percent reported pain, stiffness, cramps, or weakness in their arms or hands and 36 percent in neck or back. More than a fifth had skin problems, and nearly 60 percent had at least one of the injury or illness symptoms common among poultry workers.
TWO UNION CAMPAIGNS
Case Farms workers have struggled through two unsuccessful union drives. Both times, management launched aggressive anti-union campaigns, threatening to close the plant.
In 1995, the Laborers won an election, but the company appealed and then refused to bargain in good faith. A continuing company campaign plus turnover finally caused the union to pull out, after six years. In 2005 the Retail Wholesale Department Store Union lost an election at the plant.
Despite the losses, throughout this time the majority Guatemalan workforce has joined Asian and American co-workers in regular job actions such as work stoppages, asking for meetings with management, and circulating petitions. Since 2002 the Western North Carolina Workers' Center has helped workers file 11 unfair labor practice charges; all involved firing of outspoken employees or leaders of stoppages.
COMMUNITY HELP CRUCIAL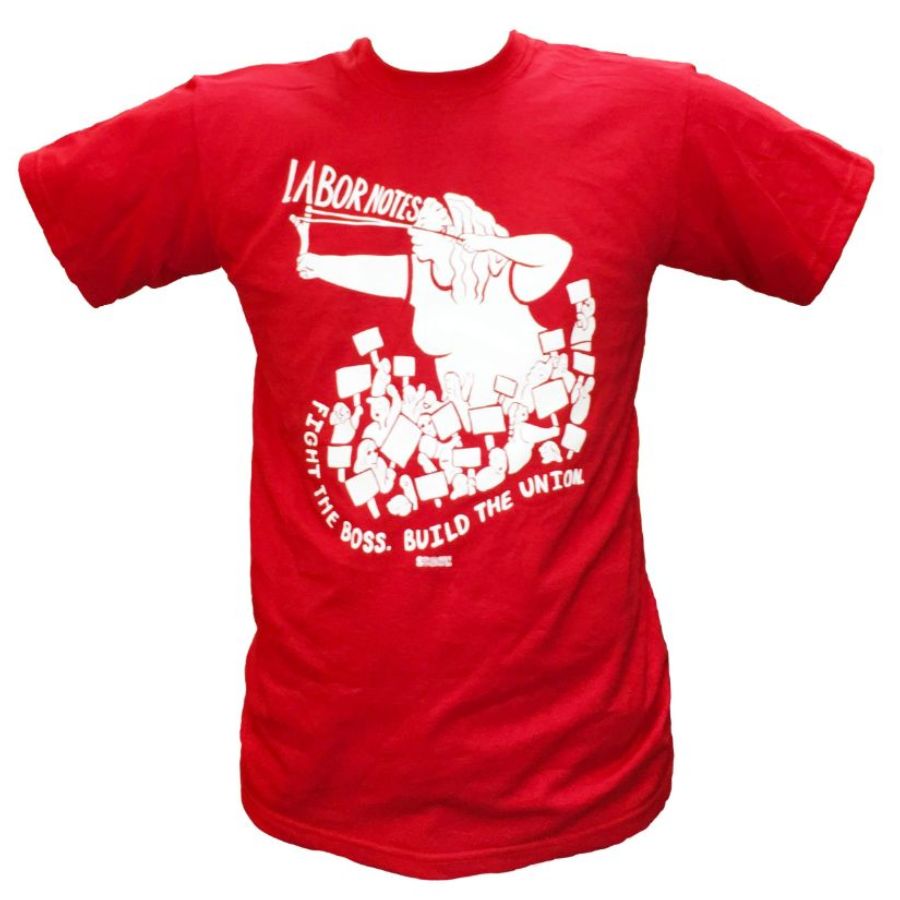 When managers heard rumors about the looming work stoppage in April, they called a meeting of the workers about an hour before, attempting to head off the action.
But while workers met with managers in the cafeteria, a delegation of community supporters showed up to confront management at the Case Farms offices. The actions were backed by phone calls and emails from concerned community members. The support was crucial to the positive outcome.
The Workers' Center; the Farmworker Advocacy Network, which lobbies at the state level to improve conditions for poultry workers; and the Coalition of Latin American Organizations have turned out supporters throughout the campaign. And the Interfaith Committee on Corporate Responsibility and the National Council on Occupational Safety and Health have helped to organize public health forums to highlight the problems of the industrialized poultry industry.
"When we did the work stoppage, management seemed very afraid," Montes said. "You could see they were very different, more nervous. I'm sure they were affected by all the calls and emails they had received in support of the workers that day."
GAINS ARE HOLDING
Management continues to abide by the demands workers made in their petition. "Things are normal now," Montes says, reporting that line speeds have slowed down to 40 chickens per minute, supervisors are not yelling at workers, and the company has restored more personnel on the line.
The challenge now is to sustain pressure on the company to protect workers' health and safety and right to organize. Case Farms, which operates two facilities in North Carolina and one in Ohio, is committed to keeping its plants non-union. Workers at the Winesburg, Ohio, plant voted in the UFCW in June 2007, but they continue to negotiate a first contract.
It remains to be seen if Case Farms will buckle to a growing labor-community alliance, but Montes says his efforts to invite more workers to get active have been bolstered by community efforts.
"Without the support of outside organizations, it would be impossible to make changes inside," he said.
---
Francisco Risso is the founding director of the Western North Carolina Workers' Center. He currently serves as the organization's poultry worker advocacy coordinator.