Tobacco Pickers Challenge Reynolds: Take Responsibility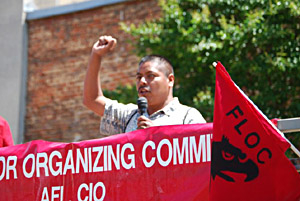 Hundreds of Farm Labor Organizing Committee members and supporters rallied May 7 in Winston-Salem, North Carolina, while 37 swept into the R.J. Reynolds Tobacco shareholder meeting, bringing the abusive conditions of tobacco picking directly to the company's decision-makers.
"Since Reynolds will not talk with us, we have to show up at the shareholders meeting to ensure we are heard," said FLOC President Baldemar Velasquez.
FLOC has campaigned since 2007 to create a three-party agreement among workers, growers, and Reynolds and to lift standards for 30,000 tobacco pickers.
Reynolds CEO Susan Ivey described the company's excellent financial shape and boasted of a $962 million profit during an economic downturn. Executives have given themselves millions of dollars in bonuses.
Reynolds regiments shareholder meetings, with comment periods timed to the second, but FLOC supporters used discussion time to force the topic of human rights in the company's supply chain into the proceedings.
Reynolds executives responded with the same arguments they had used to avoid responsibility for their supply chain in previous years. They repeated claims of social responsibility and sought to attack FLOC's long record of fighting for immigrant workers' rights.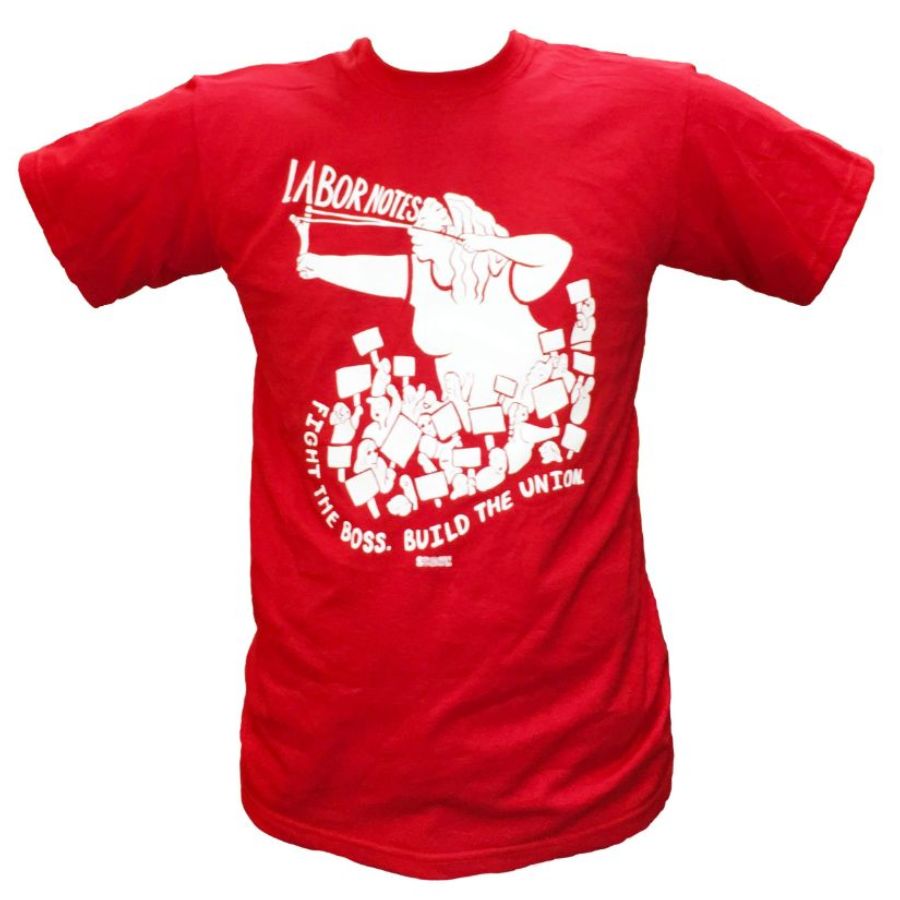 After challenging the executives, the FLOC group walked out of the meeting singing a civil rights spiritual, led by Reverend Carlton Eversley, president of the Ministers' Conference of Winston-Salem.
The speakers exited the building to join a hundred picketers cheering them on with FLOC flags and painted tobacco leaves.
At a rally, Velasquez and Hugo Gonzalez, a tobacco farmworker and FLOC member, asked the crowd to imagine the sun beating down in mid-July as workers hustle down rows of tobacco, bent over for 12 hours a day. The nicotine ingested through picking the leaves increases the risk of heat stroke, which has killed many pickers.
"In the '80s those big corporations told us the same thing that Reynolds is telling us now: they are not responsible," Velasquez said. FLOC is pursuing a strategy targeting Reynolds' major investors, board members, and top executives.
"They said they would never speak to us," Velasquez said. "That's what Campbell said in the '80s, that's what Heinz said in the '80s, Dean Foods said in the '90s, Mt. Olive said in 2000, that they would never speak to those farmworkers. But the wave of justice overcame them."