Auto Workers Walk Off Line at Ford's Showcase Truck Plant over Overtime Violation
About three dozen workers at a Ford truck plant in Dearborn, Michigan walked off the assembly line after eight hours of work December 1. Production halted immediately. The previous day management had violated a contractual rule about notice of overtime, so the workers on trim and chassis lines walked after eight hours instead of the ten Ford wanted.
Thirty-three men and women served a one-week suspension. Tensions have been high in the plant, with Ford managers attacking union members for "absenteeism" in the Detroit newspapers.
The 2,600-employee Dearborn Truck Plant (DTP) is Ford's new showcase, building the top-selling F-150 pickup in the historic Rouge complex near Detroit. Ford recently revived public tours of the Rouge with a Disney-like multimedia presentation, to showcase this plant. The plant is one unit in United Auto Workers Local 600.
BREAKING THE RULES
Article IV, Section 6 of the national Ford contract requires that when management departs from a posted overtime schedule, workers must be notified that day of next-day overtime. Around Thanksgiving, Ford announced it would no longer abide by this rule.
On November 30, Ford deviated from a posted ten-hour schedule and did not tell workers that it wanted ten hours the next day. Instead, management simply waited to see what would happen after eight hours—despite a few members having previously walked out over the same issue.
Immediately after the walkout, nearby Ford World Headquarters staffers came to the plant to start discipline measures, including a warning for president Gary Walkowicz of the DTP unit. Walkowicz had put out a leaflet opposing the contract violations; he is defending the disciplined workers and protesting the use of part-timers to fill in for them. If the use of part-timers was authorized by the UAW, it would have been done over the heads of the unit committee.
MILITANT TRADITIONS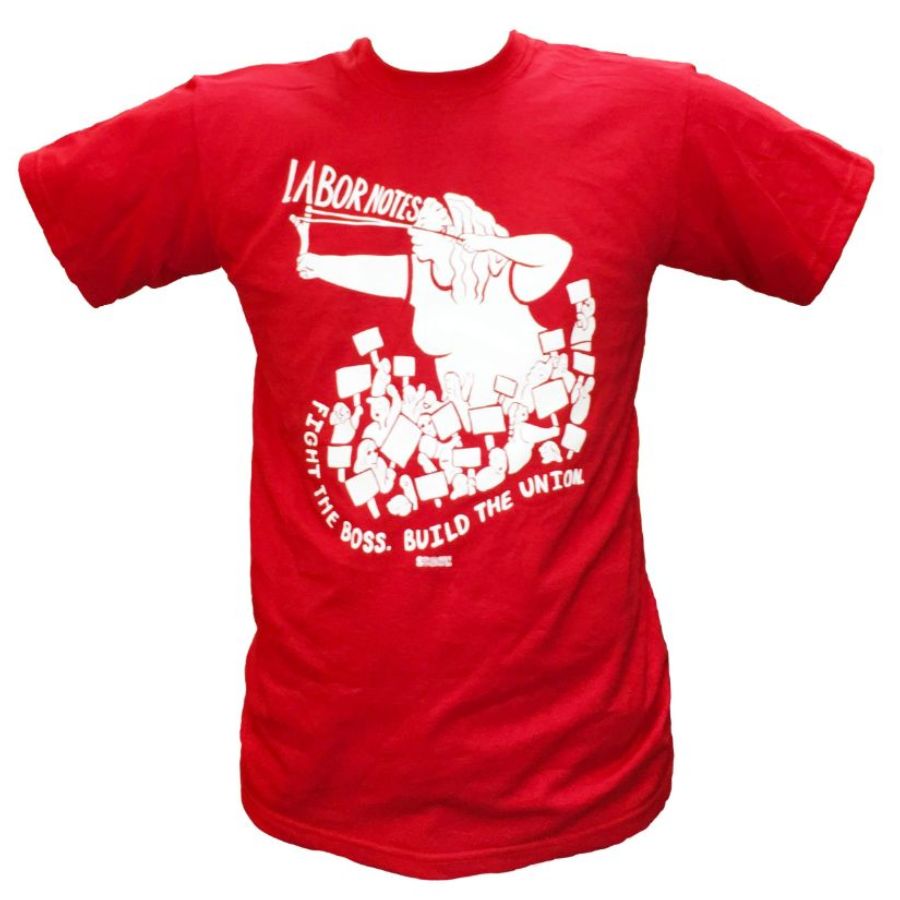 Some workers said that management provoked the walkout, seeking discipline in order to chill militant traditions among workers who had recently transferred from the old Rouge Dearborn Assembly Plant that built the Mustang.
For decades workers at the Mustang plant had voted down contracts and walked out over issues like extreme heat and cold. These traditions were boosted when recent restructuring at Ford and at its parts supplier Visteon, formerly owned by Ford, sent some veteran activists to the Rouge.
These workers say they come from locals accustomed to a higher level of contract enforcement than Local 600 has practiced. One worker said some DTP workers had already "semi-walked out" to the first aid department over gas fumes.
Mibrika McQueen, an afternoon shift worker, expressed his solidarity with the day shift workers, saying Ford's violation was "a form of union-busting." One worker said in an in-plant meeting that Ford's policies mean the DTP "is a brand new tent in the same old circus." Some other workers think the wildcatters took "too big a risk."
Suspended workers met with top Local 600 officials at the union hall. Officers lectured workers against walking out. Some replied that the local should be enforcing the contract, that the overtime notification method was working until management reneged.
Workers served only one week of a two-week suspension. Perhaps Ford realized that more severe discipline would be overturned in arbitration, that more fight-back is likely on the issue, and that members and leaders have become more aggressive recently about taking on Ford.
Recent signs of stiffening resistance to Ford's aggressive stance toward employees have included an official strike threat at the Chicago Stamping Plant, members' rejections of some local tentative agreements (some more than once), and a successful UAW organizing drive among new model launch engineers.