Gas Prices Fuel Port Drivers' Revolt
Wildcat strikes, rallies, and highway blockades by port truck drivers rocked West and East Coast ports in late April and early May. Angered by rising diesel fuel prices and other factors that keep them at or under the poverty line, hundreds of mostly African-American and Latino owner-operators (sometimes called troqueros) parked their trucks and blocked terminals.
The protests seem to be organized mostly by loose networks of drivers, their families, and supporters from local groups. They have no formal organization nor recognized leaders, although some competition is evident among individuals vying for leadership.
CHOKE POINT
The troqueros' unique position in the transportation system enabled them to shut down freight traffic and force powerful interests, from ship owners to port authorities to retailers like Wal-Mart, to listen to their demands.
Troqueros move freight between ports and inter-modal terminals, the sites where truck cargoes are loaded onto rail cars or unloaded from them. All freight that enters the country must pass through a troquero's hands before being loaded onto other trucks or onto trains for its journey to warehouses, stores, and factories around the country.
In West Coast ports truck drivers are paid $50-$200 per cargo container hauled (often a truckload), depending on length of the trip. After expenses for fuel, insurance, registration, and maintenance, earnings average $8-$9 an hour, according to Teamsters Port Division estimates. With diesel prices hitting record highs—$2.39 per gallon in California on April 30—drivers' income has been eroded even further, pushing drivers to desperation.
SIMMERING ISSUES
Flyers circulated by troqueros in Oakland demanded a 30 percent rise in freight rates paid by trucking companies. They also demanded fuel surcharge increases of 5 percent, plus 5 percent for each $.25 a gallon when diesel fuel tops $1.95 a gallon. Teamster organizers passed out flyers in support of these demands.
Recognition of the drivers as workers has emerged as another key demand.
Decades ago, port drivers were mostly employees of trucking firms. They were entitled to steady wages, pensions, health care, and the right to join unions. But as retailers and steamship lines moved to cut costs on the docks, trucking companies began to move away from keeping their own fleets and to rely more and more work on truckers who rent or own their trucks.
Drivers are currently considered by the law as independent contractors and not trucking company employees. Anti-trust laws ban them from unionizing.
Despite these legal hurdles, the Communication Workers attempted a drive in the mid-90s in West Coast ports, and the Teamsters have launched a number of drives more recently.
Troqueros have continued to mount legal challenges to the employee status rulings. According to Ernesto Nevarez, a member of Truckers Unite, a network of port drivers and their supporters, recent rulings have been more positive. Nevarez also contends that unions, like the Teamsters, have avoided challenging the status rulings and are "circumventing the issue."
RIPPLE EFFECT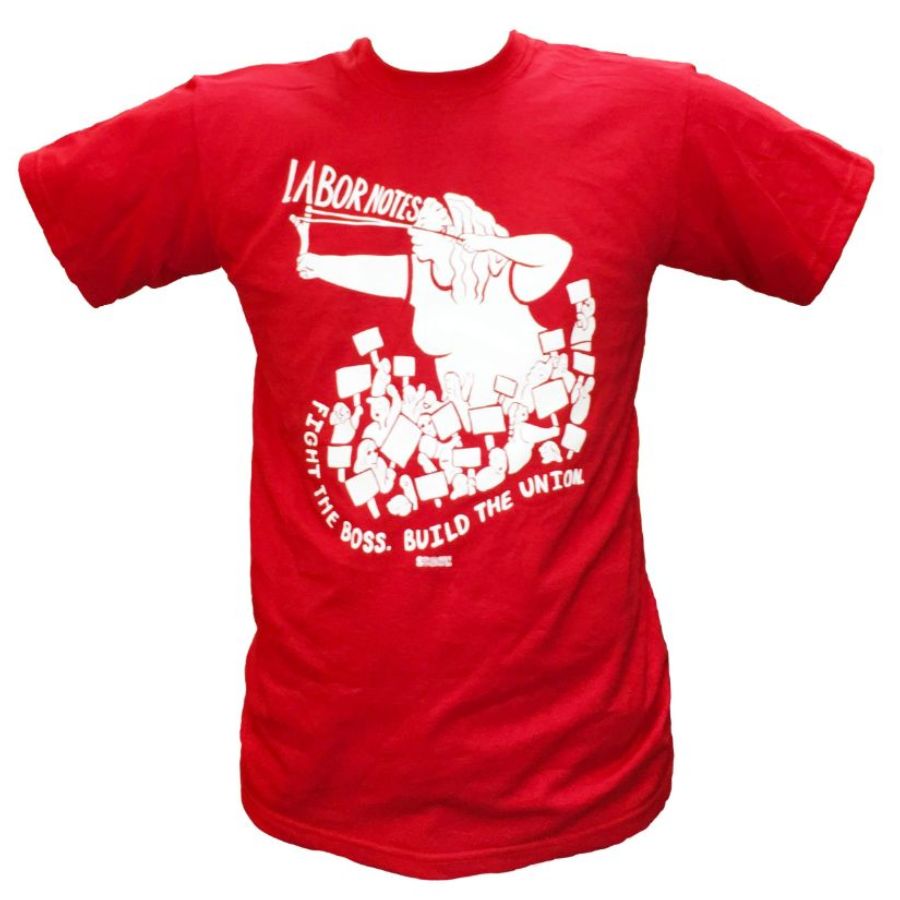 The truckers' actions began with protests in late April at the port of Los Angeles/Long Beach, which handles close to 80 percent of all West Coast port work. An estimated 6,000 truckers drive out of this port.
The protest spread rapidly through Spanish-language radio shows, word of mouth, and CB radio, bringing in drivers from a number of critical areas. Drivers working an inter-modal yard in Stockton, California, line drivers running cargo containers between the Bay Area ports and L.A., and drivers running freight out to cities such as Phoenix and Las Vegas all got involved.
About 150 drivers rallied April 27 at a Los Angeles-area park and broke into smaller groups to discuss strategy. A flyer calling for a port shutdown and spelling out driver demands was created on the spot and distributed to rally-goers. "The effort put into the mobilization was amazing, especially since the host did not have an organization nor a name for themselves or [their] movement," Nevarez said of the lead-up meeting.
Truckers at the Stockton inter-modal yards reportedly began protests April 26. All of this activity was build-up to a planned port shutdown on April 30.
The April 30 action seemed to exceed drivers' expectations. The Long Beach Press Telegram reported that the action started in the morning with drivers parking trucks along the Pacific Coast Highway and drivers there throwing bottles and other trash at trucks not participating in the shutdown.
Another group of drivers abandoned their trucks on the Golden State Freeway in Commerce, California, snarling traffic. About 500 drivers rallied at Banning Park later that day.
Reports were mixed about the result of the day's actions in the Los Angeles area. Union Pacific Railroad temporarily halted its freight traffic in the area that day.
While results were mixed in southern California, in Oakland's port nearly all traffic ground to a halt for days. Militant picketers, some of whom hurled rocks and bottles at crossing trucks, shut down nearly all cargo container traffic. Riot police were brought in to quell strikers.
EAST COAST SHUTDOWNS
News of the West Coast actions set off short-term port shutdowns on the East Coast. The Hampton Roads, Virginia port ground to a two-day halt after hundreds of truckers began protesting May 6. Similarly, in the port of Houston the Bridge Terminal Transport yard was closed after drivers refused to haul cargo.
Traffic was not completely restored in Oakland until an Alameda County judge issued an injunction May 7 against the Owner Operator Trucking Association and three truckers were named as strike leaders. The injunction strictly prohibited truckers from "entering, blocking, or obstructing" the terminals at the port.
Because of severe backlogs caused by the protests, railroads were refusing, as of mid-May, to accept new cargo until the area was cleared. Shipping industry journals attributed delays throughout the Pacific Rim to the protests.
Truckers plan to continue protests into the summer, with various actions in June and July being discussed.