Steward's Corner- Member-Organizers Shape Bottom-up Campaign
When workers in a union organizing drive take up the cause of building their union from the bottom up and confront management head-on, it can be the foundation for creating democratic and active local unions.
That is what happened when workers at the InteliCoat plant in Mathews, North Carolina started organizing themselves in early October 2003. The plant produces specially coated papers and plastic-coated electronic components.
After a 15 percent cut in pay, increased health care coverage costs, and a general rollback of working conditions, the workers in Mathews decided it was time to join a union. They contacted workers and union organizers at another InteliCoat plant, in South Hadley, Massachusetts.
The workers in South Hadley were busy gearing up for contract negotiations following an early September victory where they voted to join IUE-CWA Local 81228.
By voting to join the union 186-28, the South Hadley workers sent a resounding message to management that would foreshadow the success of the Mathews organizing drive.
ACTIVE MEMBERS
From very early on, a large percentage of the workers at the Mathews plant joined the internal organizing committee. Out of a bargaining unit of 55, organizing committee meetings were consistently attended by an average of 17 workers.
The workers-who had been through an organizing drive that failed just a few years prior-took an active part in educating themselves about the union and the legal process by which a union is organized, and shaping the direction the organizing campaign would take.
At initial meetings workers signed pledges stating they would be union contacts in their departments and on their shifts. They pledged to keep their co-workers up to date with the campaign and answer any questions. They were also strong in their public support for the union on the shop floor.
Public support was shown in the form of pins, buttons, lanyards, and bright yellow CWA hats. On any given day during the drive, 80 to 90 percent of the workforce showed management and their fellow workers that they supported the union all the way. This support was also shown when every forklift in the plant ended up with a new CWA keychain in the ignition.
During the campaign, workers organized their own network of literature distribution at the plant gates as well as in break rooms and restrooms. Not only did workers hand out literature given to them by CWA organizers, they also wrote and distributed leaflets that organizers never saw until after the campaign was won.
They also penned a mission statement that garnered the support and gained the signatures of all but three workers in the bargaining unit.
As the campaign wound down, management was quiet. They had figured out that their initial captive audience meeting had pushed 85 percent of the workers to sign cards leading to the National Labor Relations Board election. Workers' suspicions were confirmed on the final day to campaign when the captive audience meetings geared up again.
This time the workers were ready to answer management's misinformation and attempted intimidation with cold hard facts. The workers, emboldened by their few short months of education and organization, took over the captive audience meetings.
They shouted down management and made it clear that they were the union. They told management to get used to sitting across the table from the workers because they were coming for a contract after the election.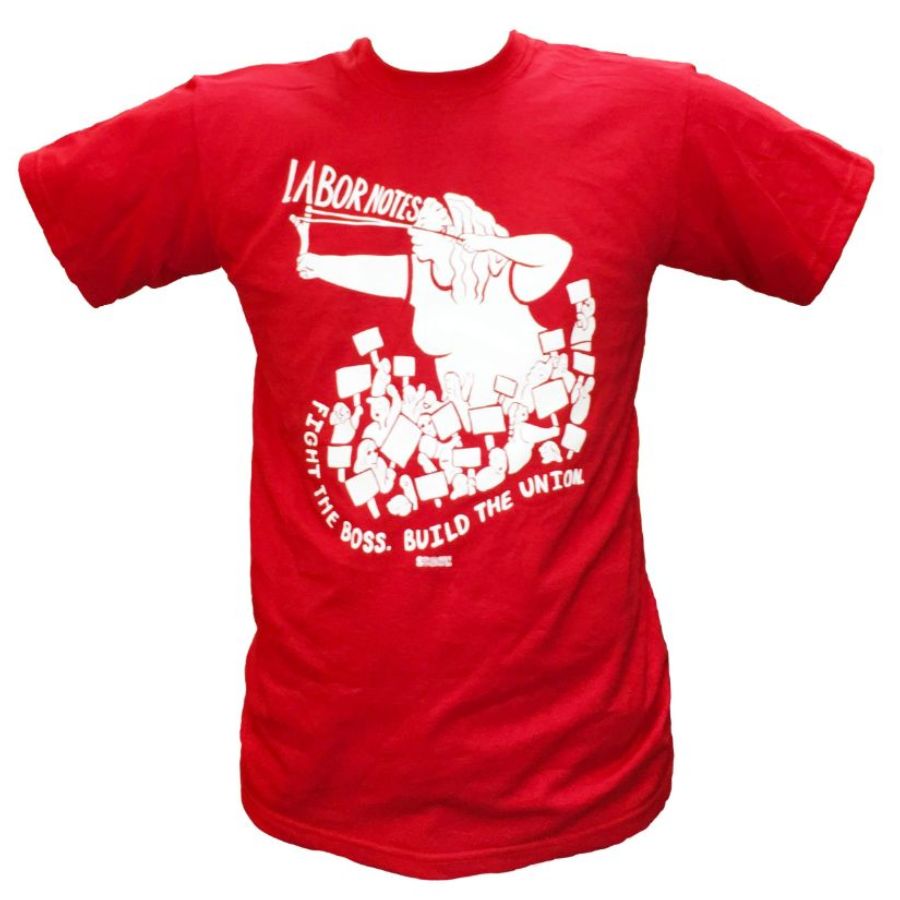 On November 6, the InteliCoat workers voted to join CWA Local 3603 by a vote of 48-4.
WORKER TO WORKER
One of the main differences between this particular campaign and others was that staff organizers did not lead the drive. In fact, the drive was led by member-organizers from telecommunications-based CWA Locals 3607 and 3603 in North Carolina.
Member organizers gave the InteliCoat internal organizing committee much the same training they had received at the AFL-CIO Organizing Institute. They trained the workers on house calls, how to assess how a worker would vote in the election, and the basic responsibilities of an active organizing committee.
FINDING ORGANIZERS
Building an active local organizing committee is no easy task. It takes time and resources and these are two things that can be in short supply at the local level.
One of the first obstacles will be getting your local to allocate funds towards an organizing program. The CWA urges locals to allocate 10 percent of their funds towards organizing. Getting the membership to divert dues money to an organizing committee, money that will more than likely not have a visible return any time in the near future, will take some education.
You will have to build a case for making organizing a priority. With a union like the CWA that has been relatively able to rest on the laurels of the profitable and stable telecommunications industry, it can be difficult to build that case.
Yet, as union density continues to decline, telecommunications companies lay off workers across the board, and technology increasingly reduces our numbers, members more and more see the need to extend unionism to our non-represented brothers and sisters.
The main piece to the puzzle of building an organizing committee is people power. Organizing work demands long hours and night and weekend work, and can be a thankless job at times.
Much of the time, workers who step forward to organize already hold responsibilities with the union. Maybe they are stewards or already active on another committee. Doing the day-to-day work of enforcing the contract, servicing members, and building the union from the shop floor up is time-consuming and energy-sapping.
It is a good idea for workers who volunteer for the organizing committee to hand off any other responsibilities they may already have.
Once you have a solid committee and funds, it's time to do the work of organizing. Where to start? Finding a shop in your industry to target for organization can be a task that serves to energize your local.
Members can offer leads through talking with friends, family, and neighbors. It is also through the contacts of your membership that your union will begin to build coalitions and find allies in the community. Again, this is where tapping the energy and insight of the rank and file helps to build the union in a sound and important way.
CWA District 3 has been working to build a network of member organizers and organizing committees based out of local unions throughout the South.
"We like to grow our own," says Hugh Wolfe, organizing coordinator for District 3. "Members have more of a vested interest than someone who has never been a card-carrying rank and filer. We want to build a self-sustaining long-term movement here."
Dave Coker is a member-organizer at CWA Local 3607.