Month Three- California Grocery Strikers Hold Firm
The southern California grocery strike entered its ninth week as negotiations between United Food and Commercial Workers officials and the three giant grocery chains allied against the union-Vons/Pavilions, Albertsons, and Ralphs-broke down five days after they resumed on December 2.
Close to 70,000 striking and locked out workers face mounting food and health care bills as well as the threat of losing their housing.
Their battle cry is "one day longer," a pledge to outlast the corporations that seem to have their heels dug in despite huge financial losses directly related to the strike. Albertsons recently announced a 51 percent drop in profits for the third quarter, with sales at its 259 stores down $132 million.
The strikers are fighting the grocers' attempt to impose a two-tier wage and benefits scale and the stocking of store shelves by vendors.
Bernie Hesse, a 25-year UFCW member and meat cutter with UFCW Local 789 in Minneapolis, recently visited the southern California strikers.
He explains, "We had multi-tiers jammed on us [grocery workers] in the '80s. California doesn't have that. There, part-time and full-time people make the same wage after a certain amount of time. You don't have the kind of friction there is when someone is clerking at $19.50 and another clerk is frozen at $13."
Since mid-November the UFCW has extended the pickets to Safeway stores (Safeway owns Vons and Pavilions) in northern California, the Bay Area, and the Washington-Baltimore area.
The UFCW has accused Safeway's CEO, Steve Burd, of trying to make up for failed business decisions on the backs of the grocery workers. The northern California UFCW contract expires next July, the Bay Area contract next September.
HELP FROM THE TEAMSTERS
The Teamsters entered the fray on November 24 as 7,000 drivers and warehouse workers began honoring UFCW pickets at 10 distribution centers.
After an initial delay, Teamster President James P. Hoffa announced December 5 that drivers and warehouse workers who do not cross the UFCW picket lines at the distribution centers will receive a $200 per week strike assistance benefit.
Reports are mixed as to how many Teamsters are honoring the picket line. UFCW spokesperson Ellen Anreder said close to 100 percent of the Teamsters involved are refusing to cross.
Frank Halstead, a warehouseman and member of Teamsters for a Democratic Union who works in Ralphs' Compton distribution facility, said he's trying to get Teamsters not to cross, but some do.
"I'm so thankful the Teamsters joined us," said Kathleen Doyle, a 17-year Vons employee and member of UFCW Local 770. "They know they'll have a hell of a time with their contract if we ratify this one."
EMPTY SHELVES
When asked about the effect of the Teamster solidarity, she noted that Ralphs is eight days behind in orders and that certain Vons stores that do their own milk packing didn't have anyone qualified to pasteurize the milk for a while after the warehouse workers went out.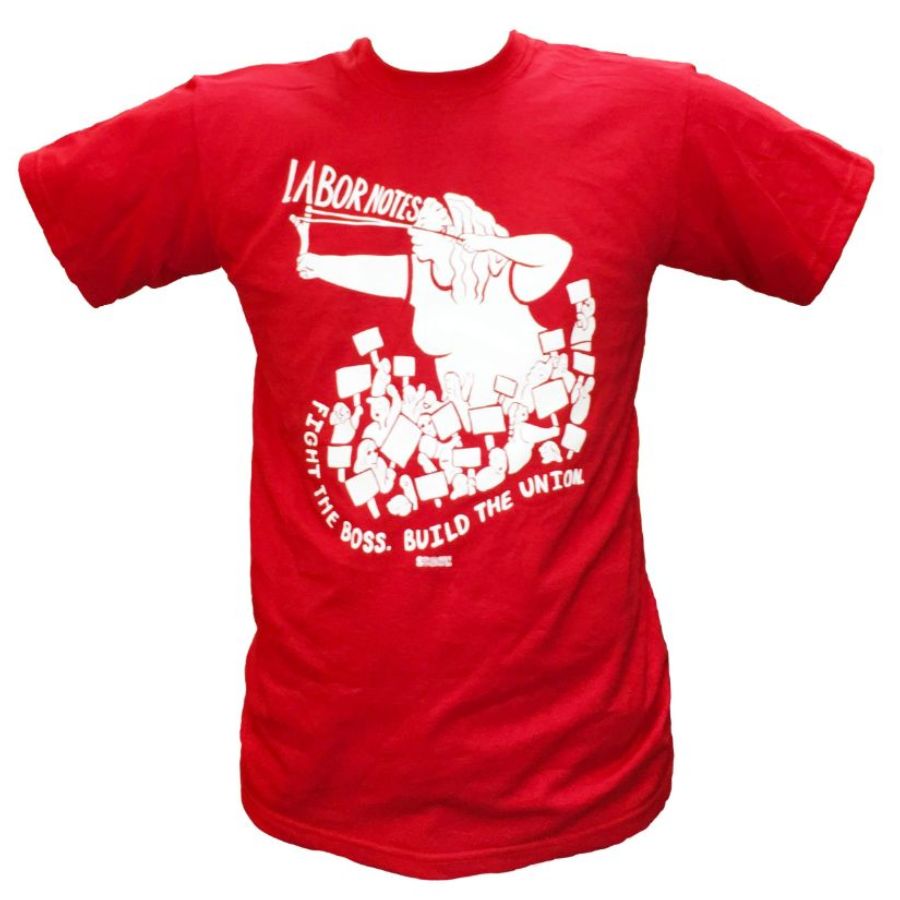 Halstead observed a huge decrease in the number of items that customers are used to being able to choose from and said some stores had empty shelves.
"Add in the impact of scabs not being experienced," he said, "and loads are reduced or don't arrive at all." He also said a warehouse supervisor admitted to him that it takes 50 scabs to do what 10 Teamsters used to do.
He takes issue, however, with the timing of the Teamsters' entrance into the dispute. "We were supposed to do this in early November. Instead, we do it November 24 when the stores are already stocked for Thanksgiving, and if we don't go back in about a week, we get no health benefits for the month of December."
Halstead added, "The leadership is telling us to go home because legally we can't go on the warehouse picket line. But we could engage in other activities, like picketing at the stores we don't work for. Guys who work for Vons can picket at Albertsons. In Compton, the rank and file has organized itself to stand at the corner and make the scabs uncomfortable."
MEDIA BATTLEGROUND
Some UFCW strikers expressed concern about what locked-out Ralphs worker Katherine Lowman, a 15-year UFCW member with Local 1442, called the grocers' "really good spin doctors."
Lowman read from a newspaper ad that asks, "What can you buy for $5 at Ralphs? Two gallons of milk, or health care for a week." She said the public does react to employer claims that striking workers have better insurance than most workers. "They're making us look like we're being petty," she said.
Doyle said, "All they say in TV coverage of the strike is 'It's about the medical. It's about the copay.' If it was about a $5-$15 a week co-pay, I'd pay it. But they're going to cap the health care fund, and our copays could go up to $95 a week. It's about much more than the medical."
Lowman agrees, "There has been too much publicity on health care and not enough on vendor stocking, two-tier, and outsourcing. The union needs to focus on the other issues. When I try to talk about two-tier to customers who are crossing the line, they say 'Why doesn't the union tell us this?'"
Hesse came away from his visit with the southern California strikers inspired, but he criticized the UFCW's media work, noting that they seem "too afraid of being misquoted."
Both Halstead and Hesse expressed frustration that UFCW picketers are instructed not to talk to the press. "No one," Halstead argued, "wants to hear officials. People can dismiss them as partisan, just big union bosses against big company bosses. The media is portraying it that way.
"The labor movement is trying to do what it can to mobilize support for the workers," he elaborated, "but the union doesn't have the rank and file talking to the press. During the UPS strike, you constantly heard rank-and-file union members sharing their stories of why they were fighting. The UFCW not doing that is hurting in terms of countering the companies' huge media barrage."
WHAT NEXT
The Los Angeles Times reported December 9 that UFCW Local 770 President Rick Icaza thinks the strike will continue through Christmas. Lowman feels that the strikers are on an upswing, despite initially getting depressed at the beginning of the holiday season.
Doyle expressed mixed reviews of the UFCW:
"As crappy as unions can be, they still are the only voice between the company and us. Thank God they're standing tough on this, because they know we'll vote down a bad contract. I really think the union thought we're kind of stupid, that we don't read the fine print and are so hard up we'll ratify anything.
"But a lot of us have discussed this, and before we sign anything, we're going to have a lawyer read it. You can't ratify something because you're scared of losing. If you ratify something bad, you'll lose everything you've put in!"