War Spurs Big Layoffs and Concessions for Airline Workers
Just a few short days after the United States launched its invasion of Iraq, United Airlines announced that 2,000 flight attendants, 1,148 mechanics, and thousands more non-union salaried employees would be forced to take time off with no pay as a direct result of the war.
It was a move that would allow United to close its Indianapolis Maintenance Center entirely, something the company had been trying to negotiate with the mechanics union for months. For workers at the IMC it would mean three months of certain unemployment, with management quietly telling those affected not to expect to come back.
Reflecting the sentiment of many, one Marine Corps veteran of the first Gulf War, now a United mechanic, described it as the company's own "shock and awe."
Despite the fact that many pilots and mechanics are veterans who received their initial aviation training through the military, anti-war sentiment remains relatively high among airline workers. Many recognize that the war will have a direct negative impact on their livelihoods. As Pat Friend, president of the Association of Flight Attendants, said in a March 17 statement, "War will devastate airline workers, not just the airlines."
Response to war-inspired layoffs and other concessions has generated some resistance from the ranks of the airline unions, but little independent movement from the leadership of most unions in the industry.
The Wall Street Journal reported April 8 that union leaders at American Airlines were receiving such resistance from workers that many were feeling compelled to return to negotiations around the $1.8 billion worth of concessions sought by management. A group of rank-and-file pilots, Pilots Defending the Profession, have been particularly sharp in their criticisms of concessionary packages.
In the boldest move yet by any of the airline unions, the Air Line Pilots Association (ALPA) enacted its Strike Preparedness Committee shortly before the war. ALPA pressured United to use one seniority list at the company's newly proposed low-cost carrier, the centerpiece of United's business plan to emerge from bankruptcy. ALPA won on seniority, but quickly agreed to a tentative concessionary deal worth $1.1 billion, which comes on top of a 29% pay cut agreed to earlier this year.
AN 'UNEXPECTED' WAR
By invoking "force majeure," the airlines have essentially tossed out much of their labor contracts-again. Many airline contracts have force majeure clauses that allow management to strip away work rules and wages rates in the event of unexpected natural or man-made disasters. Airlines are calling the war in Iraq just such an unexpected disaster.
Airline workers experienced a similar use of contract language to impose concessions in the post-9/11 shake-up of the industry. In fact, at United, workers continue to live with contract violations invoked initially under 9/11 force majeure. For instance, workers at maintenance facilities work a six-day work schedule without overtime pay even though their contract clearly states they should only work Monday through Friday.
WAR SPEEDS UP CONCESSIONS
United made the first move, but others soon followed.
Northwest announced it would furlough 4,900 employees, including 1,800 mechanics. The Aircraft Mechanics Fraternal Association (AMFA), the union representing mechanics there, responded: "It is obvious these layoffs were planned ahead of the start of the conflict. The outbreak of hostilities has been seized as a pretext for a preemptive strike on labor to strong-arm the union into concessions when at the same time top management awards itself bonuses." AMFA notes that Northwest is cutting capacity by 12%, but cutting mechanics by 33%.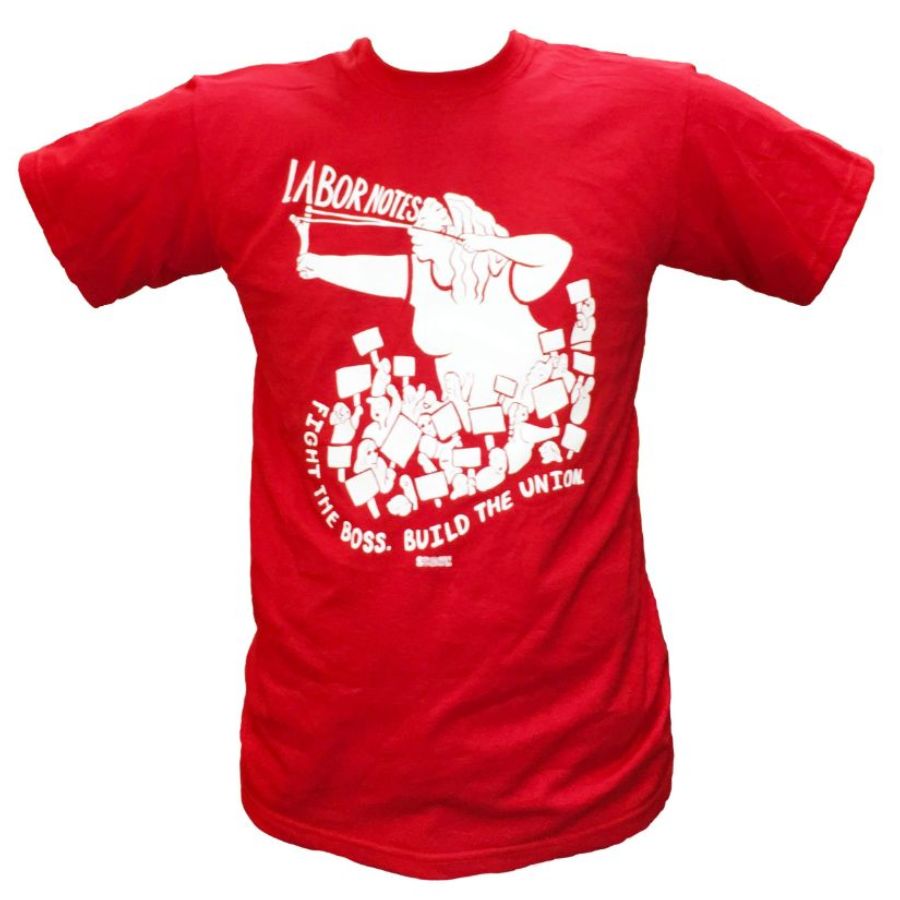 At US Air the company invoked contract language to force a 5% pay cut in the event of a war in Iraq, with the company to pay employees back later. On March 31 the company officially emerged from bankruptcy, but does not expect to turn a profit for at least two years.
At the end of March, American, on the brink of bankruptcy and already in concessionary talks, reached tentative agreements worth $1.8 billion in cuts with its major unions representing pilots, flight attendants, mechanics, and baggage handlers. Time will tell whether the concessions will save the company from bankruptcy.
In fact, the Air Transport Association (ATA), the trade group for the airline industry, predicts up to $10.7 billion in losses and 70,000 furloughs to result from a short war. In the worst-case scenario, should an act of terrorism occur during the war, the ATA says several of the major airlines could collapse.
The 1991 Gulf War was the prelude to the liquidation of Eastern, Pan Am, Midway, and Markair. The situation for the industry today is more dire, since all the major airlines except Southwest are losing money.
The Machinists union (IAM), which represents mechanics and baggage handlers at US Air and United, filed for an injunction against the layoffs at United. Shortly thereafter, the IAM announced it had scored a victory: mechanics would be granted their contractual rights to bump by seniority to other stations and have moving costs paid for, or be laid off and receive severance pay. The union conveniently neglected to remind members that the Indianapolis center is also contractually protected from closure.
Scotty Ford, president of the mechanics section of the union, states that "District 141M recognizes the additional hardships that war brings to the entire industry, but we feel the problems would be better addressed through consensual, ratified agreements." He goes on to say that deep sacrifices should be expected from employees.
Currently United is seeking $2.5 billion from its employees, concessions it wants to have in place by May 1.
Adding to the pressure on airline workers is the prospect of liquidation. On April 2 the Wall Street Journal editorialized, "An epiphany has come to many observers and investors: United Airlines must die." The Journal wants the Air Transportation Stabilization Board (ATSB) to dismantle the airline along the lines of the Conrail-Norfolk-CSX railroad carve-up of the mid-1990s. Interestingly, Bush's Treasury Secretary John Snow presided over that carve-up when he was chief of CSX. Snow currently sits on the ATSB.
REWARDING THE TOP
Several days before US Air invoked its 5% pay cut, the Securities and Exchange Commission reported that the company's top five executives had received a 58% cash compensation increase for the previous year. In February, United successfully petitioned its bankruptcy court for $22 million in bonuses and $34 million in severance packages for its top 317 managers.
United's new CEO, Glenn Tilton, received a pay package worth over $9 million up front. He and his wife paid $18,000 a month for a penthouse condo at the Four Seasons in Chicago as he slashed and burned labor contracts at the bankrupt carrier. Not bad for a former chairman of Dynegy, the energy company Tilton ran just before the feds fined it $5 million for securities fraud.
This has made even the Republican Senate leadership cringe. John McCain, a champion of amending the Railway Labor Act to prevent airline workers from striking, described these generous compensation payments as "shameful." The Senate plans to attach limits on management pay in order for the airlines to qualify for a $3 billion aid package.
Jennifer Biddle is a mechanic at United Airlines, a steward for the IAM, and a shop floor advocate for AMFA.